The Porta Palazzo, Europe's biggest open market, sits on the Piazza della Repubblica, Turin's biggest square. The market is open six days a week and its hundreds of stalls attract thousands of visitors.
The enormous octagonal piazza is criss-crossed by tram lines and usually clogged by delivery vans, empty pallets, full boxes of fruit and vegetables, and tourists taking photos. It's a cacophonous, intoxicating place full of vibrant colors and smells, shoppers jostling, and the dissonant sounds of city traffic, competing hawkers and many languages. It makes a great introduction to Turin because historically it has been where many of the city's new arrivals – in previous centuries from the south of the country and more recently from Africa and Asia – have begun their new lives in this one-time capital of Italy .
Porta Palazzo is far from Turin's most beautiful public space, but it feels like one of its most significant, especially for anyone trying to make sense of this captivating but often overlooked city. Depending on which street you take away from the piazza, you're quickly surrounded by the stunning baroque palaces and arcades of the Savoy dynasty, Roman ruins such as the Palatine Gate, or monuments to Turin's extensive industrial past.
It's that rich medley of influences and history that makes Turin such an intriguing prospect. It's not the kind of city that clings to one moment in its past – you won't find any centurions posing with tourists or stalls selling cheap carnival masks – because, unlike so many other towns and cities in Italy, it is too busy getting on with its future.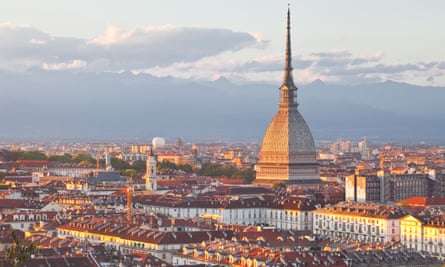 Which is not to say that Turin is lacking in terms of architecture or culture. The center is full of exquisite 17th-century buildings, including the Residences of the Royal House of Savoy, a vast collection of 22 palaces and villas that are protected as a Unesco world heritage site. And sitting at a cafe somewhere like the Piazza San Carlo, a grand cobbled square with a huge equestrian statue at its centre, surrounded by porticos, there's no doubting you're at the heart of what was once a great European capital.
The nearby Palazzo dell'Accademia delle Scienze, with its famous Egyptian Museum, gives more evidence of Turin's global influence and outlook. It is the oldest museum of Egyptology in the world, and second only in importance to the one in Cairo. Some of the exhibits first came to Turin in the early 1600s.
Elsewhere, two of the city's oldest and most imposing buildings today serve as art galleries. Tea Palazzo Madama has been, in one form or another, a dominant presence in Turin since ancient times. Today it's home to the Museo Civico d'Arte Antica and boasts an art collection dating from the medieval to late baroque periods. The ninth-century Castello di Rivoli, meanwhile, is now the municipal contemporary art museum.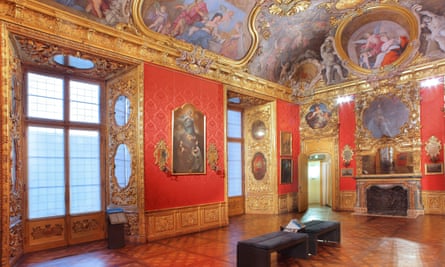 Equally integral to the city's identity is its modern heritage. The 19th century saw huge change in Turin when it became a European center for manufacturing. That, along with the city and the Savoy dynasty's central role in Italian unification, put it at the center of continental Europe's industrial revolution.
Perhaps its most iconic building dates from this period, the Mole Antonelliana, home to the Museo Nazionale del Cinema. Originally commissioned to be a synagogue for the city's large Jewish community, spiraling costs and the architect's growing ambition saw the project stalled for decades until it was finally finished in 1889, 26 years after construction began and almost 50 meters taller than the initial plan.
One of Italy's most visited museums, it is also supposedly the tallest museum in the world, thanks to its remarkable tower. Inside, that soaring central space, full of dramatic light and shadow, is worth a visit on its own.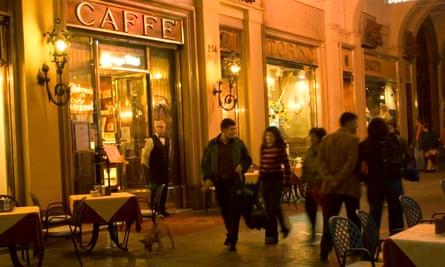 The city's gargantuan train works, the Officina Grandi Riparazioni (OGR), narrowly avoided demolition in the 1990s but was left to crumble for decades until a concerted effort and investment of around €100m brought this monumental facility back to life. Restoration began in 2013 and now the complex, which once housed thousands of mechanics and engineers, is home to a mixed-use cultural space that includes a start-up hub, exhibition rooms and concert area that regularly hosts an eclectic range of performers. Or if you just fancy a potter, it's a great place to grab a bite or a drink.
The OGR is an important venue for the city's annual jazz festival, and is also home to the movement festival, the European spin-off of the legendary Detroit Electronic Music festival. It's a fitting link between two of the 20th century's most important "motor cities" that, following periods of decline, have both reinvented themselves as cultural hubs with influential electronic music scenes.
On a more classical note, the Teatro Regio di Torino, the city's main opera house, is as likely to draw lovers of architecture as music. The original rococo interiors were destroyed by fire in the 1930s and it didn't reopen until 1973. The reconstruction was the last great work of the Torinese architect and designer Carlo Mollino.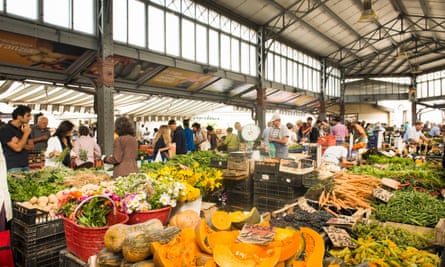 Turin also has Italy's best examples of art nouveau architecture, of which the Casa Fenoglio-Lafleur is perhaps the most beautiful. Situated in the San Donato district, just over a mile north-west of Piazza San Carlo, it was built as the private residence of Pietro Fenoglio, an Italian pioneer of the art nouveau movement. The four-storey building is in private ownership these days, so can only be admired from outside, but its floral friezes, stained glass and wrought iron balconies are a welcome contrast to their surroundings.
The city is full of places such as this, places that challenge the unfortunate misconception that it's a gritty, post-industrial place with little to offer, down on its luck and past its best. Nothing could be further from the truth. This is a place that embraces the many facets of its history without trying to Disneyfy them. Strolling around the city center or along the banks of the Po, you can trace the city's many ups and downs and get a real sense of history without ever feeling as if you're being directed where to go as part of some orchestrated tourism experience. There's a patina of real life about Turin, but it's very much worn in rather than worn out. It feels lived in and comfortable in a way that so few cities do these days.
CITY GUIDE
Visit
Balloon
The Balon, Turin's enormous flea market, takes place around Piazza della Repubblica each Saturday. The Gran Balon – a bigger and better market packed with antiques and vintage collectibles – happens every second Sunday of the month.
Galleria d'Italia, Torino
Opened in May 2022, this venue in the Palazzo Turinetti has five floors of exhibition space, mainly dedicated to photography.
The Track 500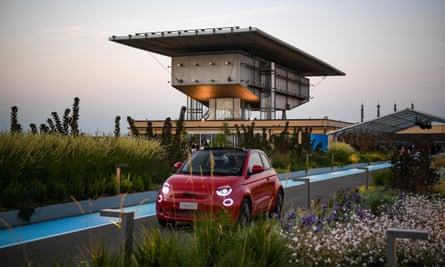 The iconic test track on top of the Fiat factory at Lingotto has been transformed into a rooftop garden filled with installations from major artists such as Britain's Liam Gillick and the US photographer Nan Goldin.
Jazz Club Torino
A mainstay of the Italian music scene, this club is open Tuesday to Sunday and hosts live music every night, ranging from jazz and blues to Latin and gospel.
Hiroshima my love
Founded in 1986, this cultural association and venue hosts everything from poetry readings to standup comedy and hardcore punk gigs.
Auditorium Rai di Torino
Another concert hall designed by Carlo Mollino, the Auditorium Rai di Torino is home to the orchestra of Italy's national broadcaster.
Eat
Turin is one of the best cities in Italy to eat, with an array of regional recipes and produce. There are pasta dishes such as agnolottia stuffed pasta similar to ravioli, that around Turin is typically filled with roasted pork and veal. Tajarin are thin strands of pasta made with egg yolks and flour, usually served with a sage and butter sauce, or, if you're lucky, in a ragu made from bra sausage.
Bagna cauda, a warm dip made of anchovies, olive oil and an improbable amount of garlic and served with vegetables, is a firm favorite locally. So too is Vitello Tonnatothin slices of veal served with a sauce made of tuna, capers, eggs and anchovies.
The Slow Food movement began in the city of Bra, 30 miles from Turin, in the 1980s. The movement champions traditional methods and local ingredients and has since spread to 160 countries.