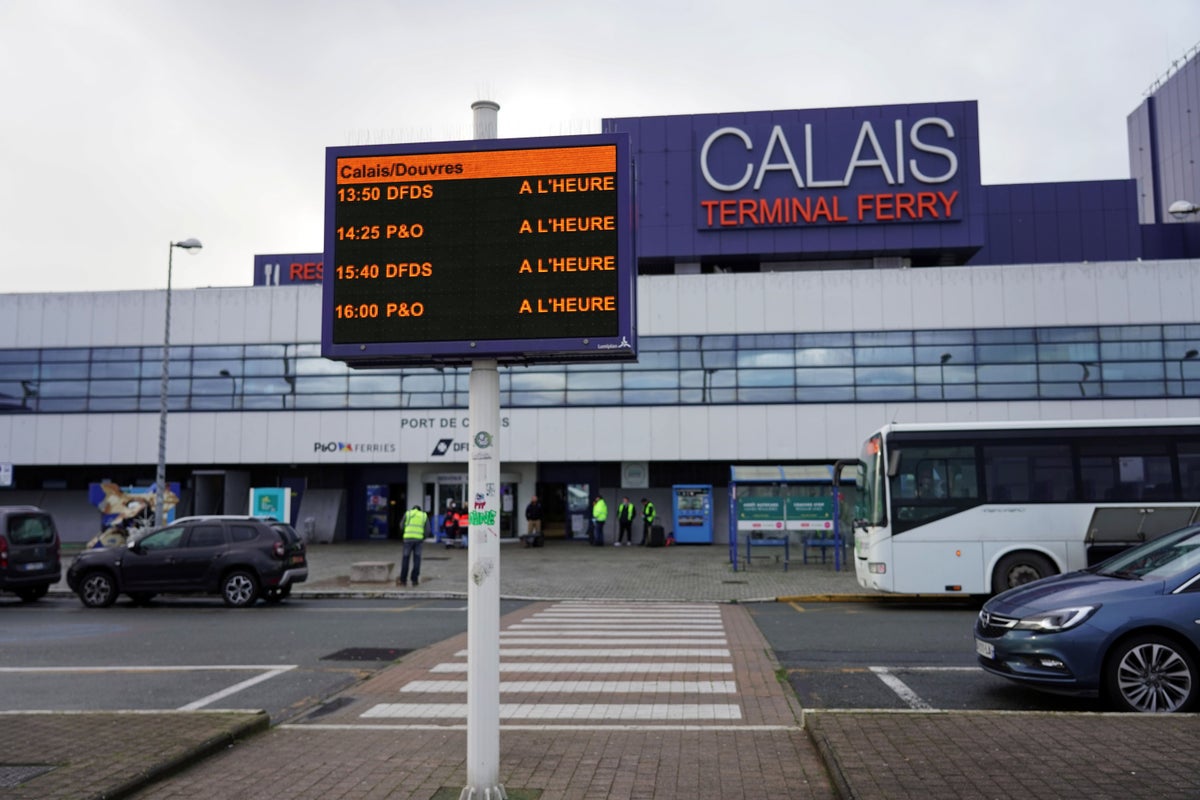 Tea Home Office is warning British travelers returning home after the February half-term holiday to "prepare for disruption" during a strike by members of UK Border Force.
Around 1,000 Border Force officers belonging to the PCS union will strike for four days over the key February half-term weekend: Friday 17 to early on Monday 20 February. The walk-out is intended to disrupt the normal "juxtaposed" border checks in France for travelers heading for England by ferry or Eurotunnel.
The officers work at the French ports of Calais and Dunkirk, as well as the Eurotunnel terminal at Coquelles. The action is part of a wider campaign about pay, pensions, job security and redundancy terms, also involving driving examiners and National Highways staff.
When the strike was called, the PCS general secretary, Mark Serwotka, said: "The strikes we have announced in the Border Force will impact on holiday travel during half term.
"For while the government brought untrained military personnel in to replace our highly-skilled and experienced officers in airports over Christmas, they won't be able to do that in France."
The Home Office has confirmed that it expects disruption. Steve Dann, chief operating officer for UK Border Force, said: "It is disappointing for travelers that yet again strike action may cause disruption for those entering the UK.
"During the periods of industrial action, travelers should be prepared for disruption.
"Border Force's number one priority to is keep our citizens safe and borders secure. We are working together with partners across the travel industry and our French counterparts to ensure we can continue to meet critical demand and support the flow of passengers and goods through our border."
Non-striking Border Force officers could be deployed in France, with their roles at UK ports and airports "backfilled" by civil servants and military personnel.
The Home Office statement said: "Hundreds of people from across government and the military have been trained to carry out essential checks at the border.
"They will be present at airports and ports across the UK, not only at the locations directly impacted by strikes."
It added: "Although this strike action directly targets inbound travel to the UK from the French ports of Calais, Dunkirk and the Coquelles Channel Tunnel Terminal, as well as to the Port of Dover, all those who are due to travel into any UK port during the proposed strike action should be prepared to face longer wait times at UK border control and check with their operator before they travel."
The PCS leader said: "The blame for these strikes lies firmly at the feet of ministers who are refusing to put any money on the table.
"Many civil servants are already having to choose between heating and eating, having to claim the benefits they themselves have to administer, have to go to food banks."
The Home Office announcement came as all Dover-Calais sailings were suspended for much of Thursday due to a strike in France.