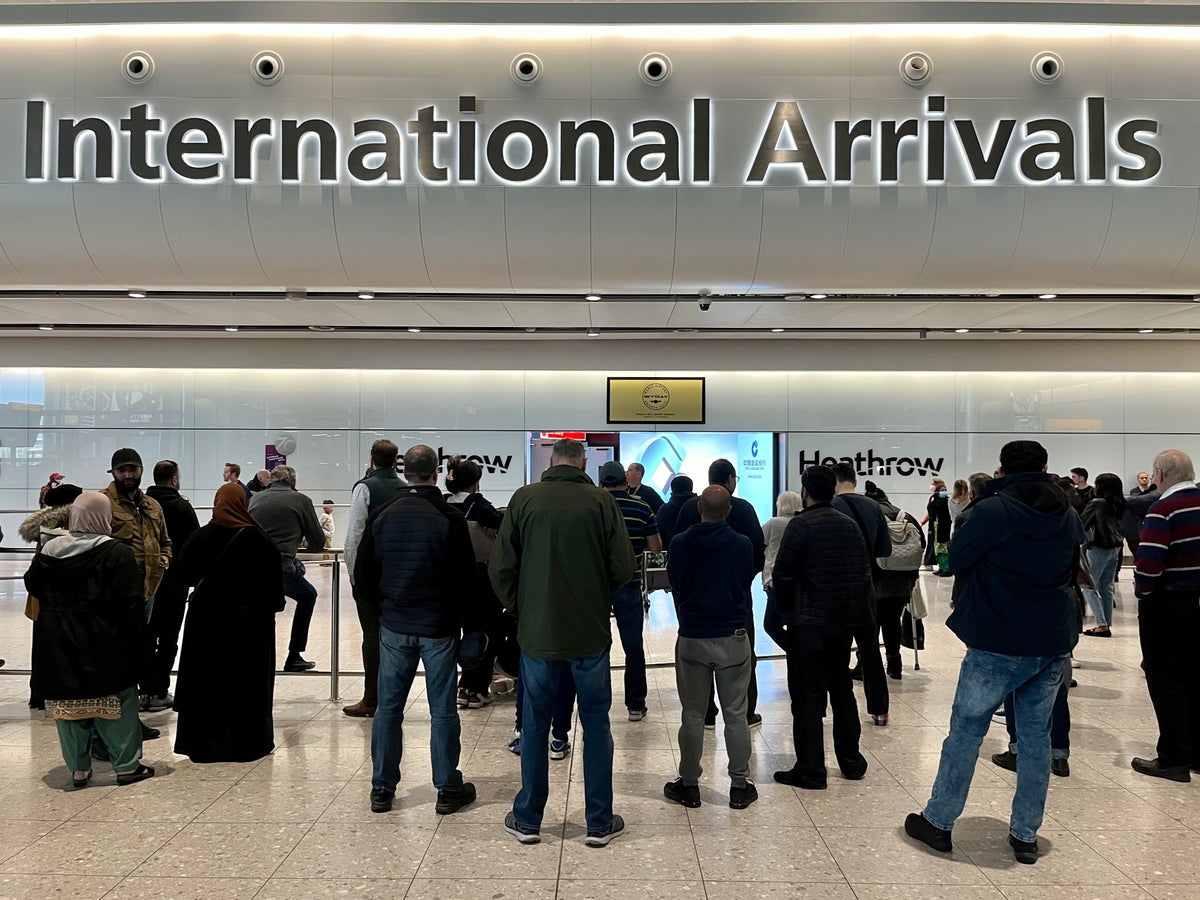 British Airways has now canceled well over 100 flights to and from its main base, London Heathrowon Monday.
Freezing fog is responsible for slowing the "flow rate" at western Europe's busiest airport.
Aer Lingus, Air France, Lufthansa, SAS and Swiss have also canceled flights. More than 15,000 passengers are affected, and that number is likely to increase with knock-on disruption from long delays.
These are your rights if your flight goes wrong.
What am I entitled to?
Accommodation if necessary, meals as appropriate and an onward flight as soon as possible.
Does your flight have to be on the airline that canceled the flight?
No. Under Article 8 of European air passengers' rights rules, which are still in effect in the UK, a passenger is entitled to "re-routing, under comparable transport conditions, to their final destination".
That can happen "at the earliest opportunity" or "at a later date at the passenger's convenience, subject to availability of seats". But most people will want to get on their way immediately.
"Re-routing" is an unhelpful term. If your BA flight from Heathrow to Lisbon has been cancelled, the obvious solution is to be transferred to TAP Portugal which flies exactly the same route.
My flight is delayed and I will miss my connection. What happens?
Ideally if you have not yet taken off, the airline will make other arrangements. For example, if you were flying Glasgow-Heathrow-Mumbai, the canceling airline can book you on Emirates via Dubai, Air France via Paris or KLM via Amsterdam.
The airline insists I have to wait for one if its flights. Is that correct?
No. The UK Civil Aviation Authority makes it clear that if the canceling airline can get you to your destination on the same day it need not look at another carrier. But if (say) BA has no available flights, then it must look at alternatives – and pay for them.
The only alternative is easyJet from Gatwick or Ryanair from Stansted. Can I insist on being booked on either?
Yes. If the airline refuses, you should explain that under European air passengers' rights rules you are entitled to the flight, pay for it yourself (if your credit card can take it) and claim the fare back.
The canceling airline must pay additionally for "transferring the passenger from that alternative airport either to that for which the booking was made, or to another close-by destination agreed with the passenger".
Can I get a refund instead?
Yes, though if you choose this option your other rights vanish.
The airline is offering a voucher; do I have to accept it?
They are entitled to offer, but I would never take one unless there was a good incentive, such as a one-third uplift in value compared with cash.
I have a separate booking for a hotel/rental car/onward flight which I have now lost. Who do I claim from?
Your travel insurer. Airlines (and airports) are not responsible for "consequential losses" in these circumstances.
Do I get cash compensation?
No, because the cause of adverse weather is regarded as an "extraordinary circumstance".
Will disruption continue for long?
Even if Heathrow's weather suddenly improves, planes, pilots and cabin crew are out of position. It is possible that the impact could continue for the rest of the week.