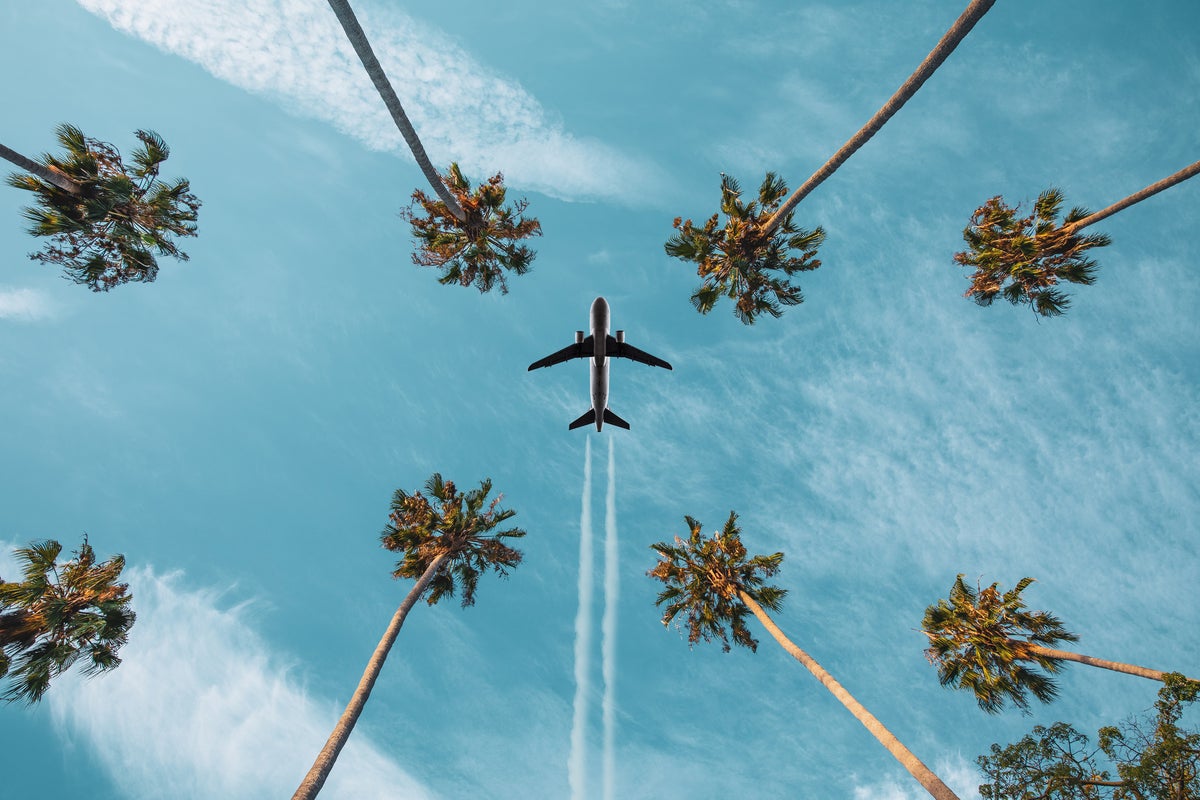 Money spent on flights and holidays rose in the first three months of 2023 compared to the previous year despite the cost of living crisisaccording to new research.
Spend data from over 24 million UK bank accounts showed a 27 per cent jump year-on-year on package holiday bookings, while for airlines the number of transactions pink by 36 per cent, according to analysis by digital advertising platform Cardlytics
However, while there is a post-Covid rebound across the travel industry, the figures appear to show a trend towards more budget-friendly options. Low-cost airlines saw spending rising at a faster rate than the rest of the industry, up 42 per cent year-on-year compared with a 29 per cent increase for pricier carriers.
Average transaction values ​​have grown at a slower rate than inflation, another indication that consumers are seeking out cheaper alternatives for holidays. The average amount people spent on standard flights fell by 2 per cent in 2023 to £342.69, while spend on budget airlines grew by 12 per cent to £137.50. Package holiday spend grew by 7 per cent year-on-year to an average of £538.68 per transaction.
At the same time, the number of people redeeming discounts and offers through their bank accounts for travel purchases rose sharply – up 79 per cent – ​​as customers look to mitigate the impact of rising prices.
The reopening of international travel has coincided with a fall in transactions on domestic breaks. While payments for international package holidays rose 27 per cent between January and March 2023 compared to the same period in 2022, UK trips fell by 23 per cent from 692,000 the previous year.
Tea travel disruption last summerand subsequent difficulties with cancellations and refunds, appears to have left an impact on consumer clothes too, with the number of travel purchases made through comparison sites falling 12 per cent in 2022. While aggregators have seen a slight recovery in the first quarter of 2023 , transactions are still down 2 per cent on pre-pandemic figures.
In contrast, direct bookings through providers have increased compared to pre-pandemic levels, with transactions made directly with airlines up by half and package holidays growing by 41 per cent.
Mike Glegg, vice-president of sales at Cardlytics, said: "The travel industry will be buoyed by strong consumer spend in the first quarter of 2023 following a turbulent few years of lockdowns, cancellations and delays.
"It's encouraging to see increased confidence in bookings despite tighter budgets and rising prices, but aggregators will now be looking to capitalize on this and win-back trust from their customer base after last summer's disruption."