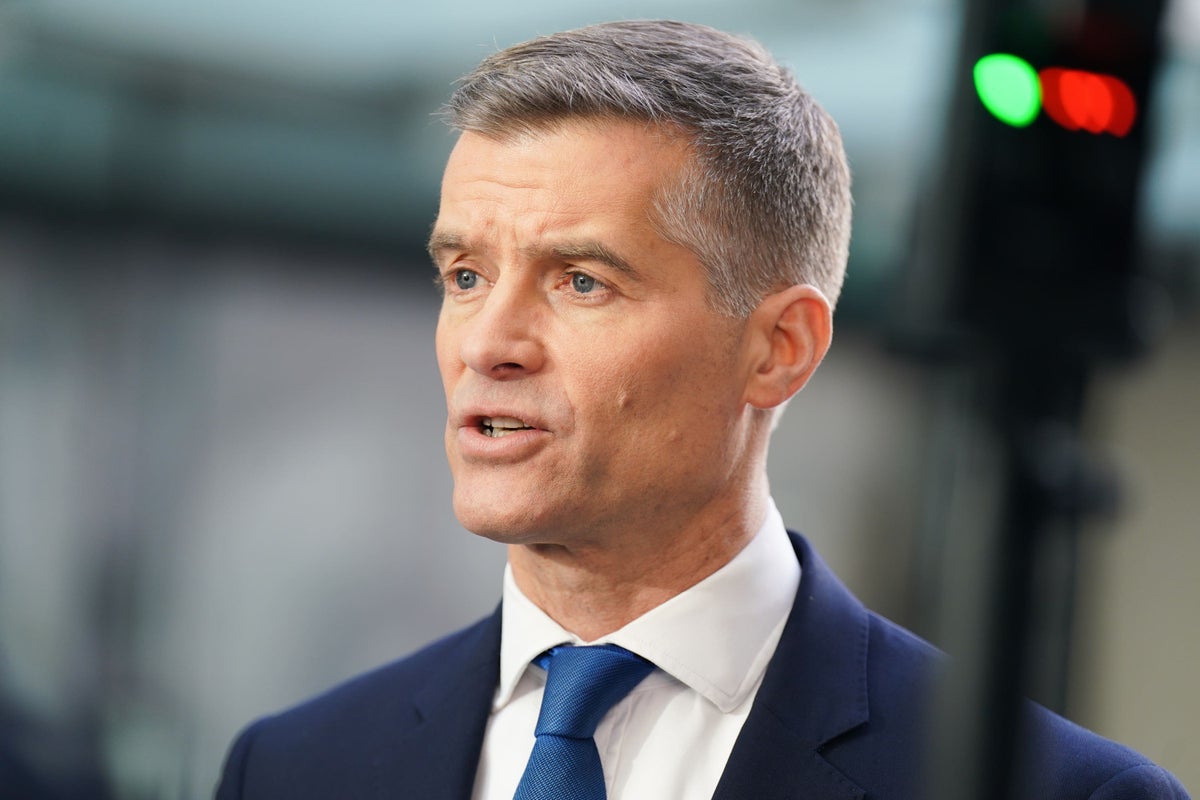 High Speed ​​2 will reach central London only when the line is completed as far as Manchester, the transport secretary has said.
According to the latest proposals, that could be as late as 2040.
The new line from London via Birmingham to Manchester is years behind schedule and billions of pounds over budget.
The eastern leg from Birmingham to Leeds has been scrapped to save cash.
Tea HS2 organization says the first stretch will open between 2029 and 2033, and will initially run only between Old Oak Commonsix miles west of central London, and Birmingham.
Speaking to MPs on the Transport Select Committee, the transport secretary, Mark Harper, said: "We remain committed to continuing HS2 from Old Oak Common to Euston. But there have been some very significant challenges there about the design work that has been undertaken.
"The commitment to take HS2 to Euston remains in place. The timing of that means that that is delivered when we have the line open to Manchester.
"That's when the volume of passengers will require the service to go all the way to Euston. So that remains the government's commitment."
The current range of opening for the phase to Manchester has been pushed back to 2035-2040, meaning that passengers could be using the new line for a decade before the link into central London is completed.
Mr Harper confirmed that "demobilising" work at London Euston and on the tunnel to Old Oak Common would add to the cost of the project, which is approaching £100bn.
Last month the National Audit Office (NAO) called for a "reset" of plans for London Euston, with the project £2.2bn over budget.
Mr Harper confirmed extra cash would be spent leaving the site in a "sensible" position for local residents.
Old Oak Common will have a connection with the Elizabeth Line, serving Heathrow airport, Paddington, Bond Street and Canary Wharf – but not Euston.