With its burgeoning, vibrant arts scene, Margate was the perfect base for Dan Thompson, a writer and social activist. But when his landlord came to sell his flat, he was left with nowhere to move to, due to a shortage of properties in the area.
One reason, he believes, is that many of the homes are let as short-term rentals on Airbnb. Almost 640 entire homes are let out in the coastal town, according to rental analytics company AirDNA.
Now, when he travels, Thompson refuses to stay in Airbnb rentals that are not occupied by the owner of the property. "I realized I was being hypocritical – by staying in one, I was part of the problem."
When it began in 2007, the site was a way for people to make extra money by renting out a room in their own home. Now it has turned into a tech behemoth that has changed the profile of rentals in many large cities around the world.
With properties used solely as holiday lets, without any owners present, holiday hotspots such as Whitstable, Cornwall and parts of Wales have become swamped with Airbnbs.
The number of "entire places" for rent in coastal areas in England and Wales soared by 56% between 2019 and 2022, compared with 15% in non-coastal areas, according to Inside Airbnb, a non-commercial project that looks at the impact on residential housing markets. Airbnb has questioned the accuracy of these findings.
The government has set out proposals to change the law on holiday rentals, such as requiring owners in England to require planning permission to turn properties into short-term lets.
Communities secretary Michael Gove says local people have been pushed out of towns, villages and cities. "I'm determined we ensure more people have access to homes at affordable prices, and that we prioritize families desperate to rent or buy a home of their own close to where they work," he says.
While England is yet to implement new regulations, from last October landlords in Scotland required a license from the local council to operate, while the Welsh government has brought in a series of measures to curb the number of holiday lets and second homes. These include a licensing scheme, making it a requirement to obtain a license to operate visitor accommodation, including short-term holiday lets.
With the mushrooming in size and influence of Airbnb, the biggest player in the short-term let market, has come skepticism of the company from some travelers at its growing influence.
Anna Beecroft lives in Bourton-on-the-Water in the Cotswolds and says Airbnb lets have changed her community. "When I walk about my village in the middle of winter, many of the houses are empty," she says.
"When you go to the pub you don't know anybody like you used to. I think people need to stop and think a bit more about where they're booking, and stay in a B&B or a pub instead."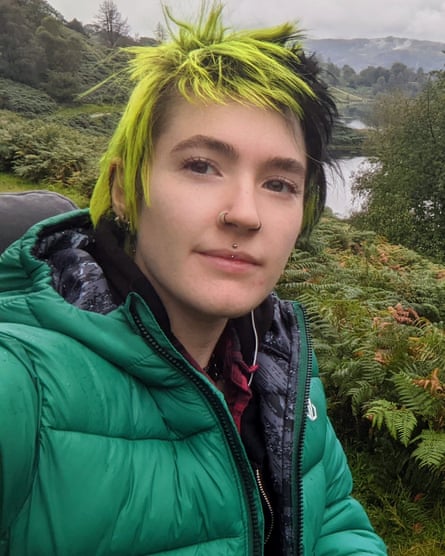 Amy Thraves-Connor, a museum researcher who lives in Leeds, says she avoids staying in non-owner-occupied Airbnbs, instead choosing people's homes. "It's nicer to go back to somewhere that feels like a home. I've met so many great people and am still friends with loads of hosts. I have a disability that impacts my mobility, so having someone who lives there, who can help me with my bags, for instance, helps. Airbnb shouldn't be about companies and landlords buying up properties to rent out at extortionate prices."
The prevalence of properties rented through Airbnb in Margate prompted local yoga teacher Laura Graham-Dullart to avoid staying in rentals from the site. "There aren't enough places to rent. I used to use Airbnb a lot, but the places on there aren't so much people letting out a room or where someone is going away for a week – people are buying properties to use as Airbnb." She says she now prefers to book via traditional holiday companies.
James Hacon, a restaurant consultant, who lives in Crieff in Scotland, says he started using Airbnb in 2010 as it gave him a connection to the place and the people where he was staying.
"We continued using Airbnb pretty loyally until about four years ago," he says. "That's when we saw the platform become far more transactional, with remote check-ins, a lot more investors and companies doing multiple Airbnbs."
It was following a family trip to Canada last November, when they rented a ski lodge for a week, that he decided to stop using Airbnb altogether.
"After checkout, the host posted a public review saying we hadn't cleaned well enough on departure. We completed the 20-point checklist and paid over £100 in a cleaning fee. Now I tend to stay in hotels, resorts or serviced apartments, as it's not worth the risk of a bad experience."
Airbnb rejects any suggestion that people are increasingly avoiding non-owner occupied lettings, stating it had not "seen any evidence to support this claim". It says 80% of users on the site list one property and that "40% of hosts say the additional income helps make ends meet and afford rising living costs".
Ruth Strange, a researcher at Ethical Consumer magazine, says two alternatives to Airbnb are Homestay and Fairbnb. "Both have interesting business models and aim to help the communities in which the operate.
"The entrance into the market from these, and other more sustainable options, show there is a real appetite among consumers for holiday options that don't have the same negative impacts on the destination locations and the environment, and communities more generally."
How costs have changed
When Airbnb started one of its biggest strengths was its affordability, compared with hotels. However, in some instances, particularly when hosts charge additional cleaning fees, and as prices have increased, it can be less of an attractive proposition, especially for a short stay.
For example, one studio flat in richmond would set you back £505 including cleaning fees for two nights on 26 to 28 June, while a stay at boutique hotel Bingham Riverhouse, for the same dates, starts from £373.
Meanwhile, a one-night stay in a private room in Jesmond in Newcastle in May, booked through Airbnb, is £123 including fees, while the nearby Jesmond Dene House hotel is £126.