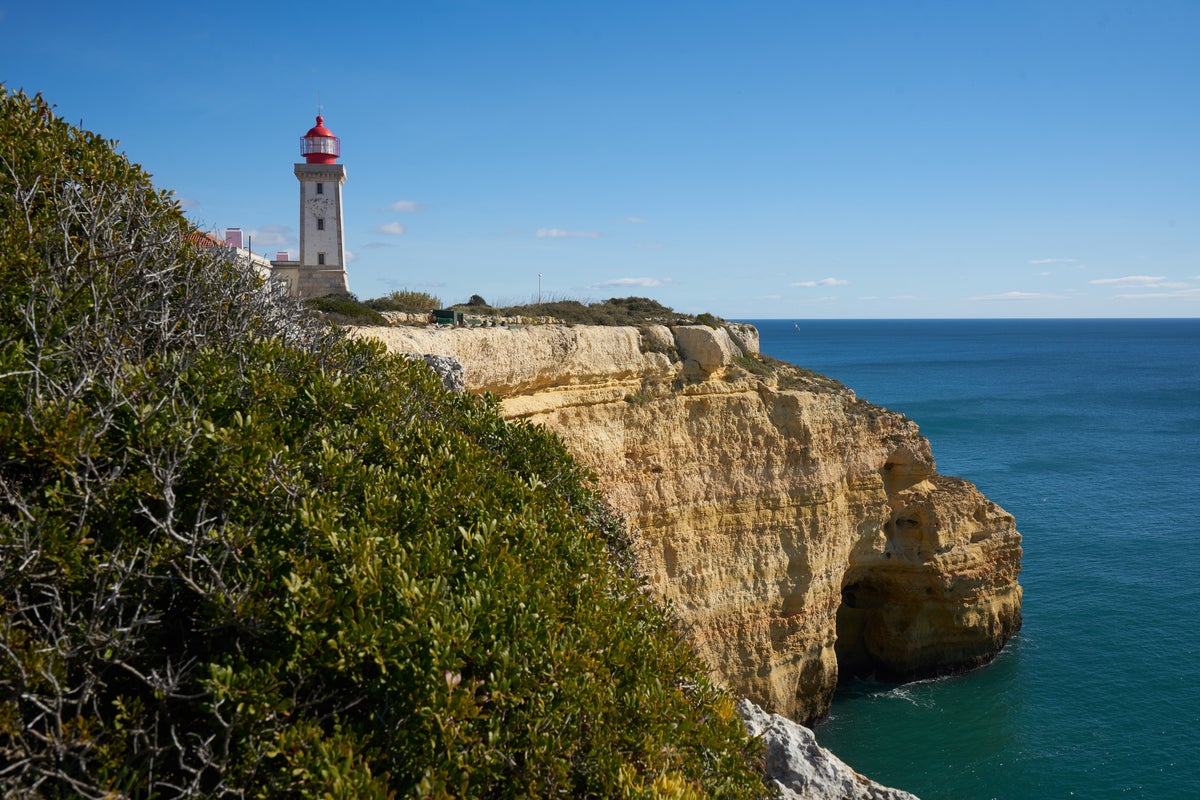 AT tourist boat off the coast of the Algarve capsized on Monday (February 20), leaving passengers in fear for their lives.
The vessel was sailing about 600 meters off the Portuguese coast, south of Alfanzina lighthouse, in the municipality of Lagoa, when it began taking on water.
Passengers onboard included British nationals and included 36 adults and four children.
Dramatic pictures show the boat, which was returning from a trip to the famous Benagil sea cave, upturned and mostly underwater.
An alert was received at around 1.25pm ​​with members of the Portimao Maritime Police and Ferragudo Lifeguard Station immediately dispatched to the scene.
Upon arrival, they found all the passengers wearing life jackets in the boat.
All passengers were rescued with the aid of a nearby tourist boat and the Ferragudo Lifeguard Station boat.
Troy French from London, who was onboard the vessel, described the incident as "a really bad experience and very scary".
Speaking to the DailyMailhe said: "I was on the phone to some of my colleagues back in England and then I looked behind me and there was lots of water coming into the boat.
"The crew started to panic and they started lifting some emergency things up and the water started going into the engine and it was smoking.
"They got everyone to move to the front of the boat and then the back of the boat was sinking, sinking, sinking to the point where everyone just started jumping into the water."
He added: "A lot of peoples' life jackets were failing and weren't activating when people were going into the water.
"I'm a confident swimmer but I was swallowing water and I was panicking for people whose life jackets weren't working properly. I'm just so glad that everyone made it out to safety."
Mr French's friend, Lila Evangelista, also from London, was onboard and is unable to swim.
She said: "I thought I was going to die.
"The water wasn't really high to start with and I was calm but then it started rising very quickly and I began to panic."
In a statementauthorities confirmed that passengers were then taken to Portimao Marina, where paramedics, Portimao volunteer firefighters, Lagoa volunteer firefighters, Civil Protection officers and the Portuguese Red Cross were waiting.
"Some were showing signs of hypothermia and they were evaluated then assisted by the medical teams at the scene, although they didn't require special medical assistance," it read.
The Portimão Maritime Police have opened an investigation to find out what happened.
At present, it is not known what caused the accident.