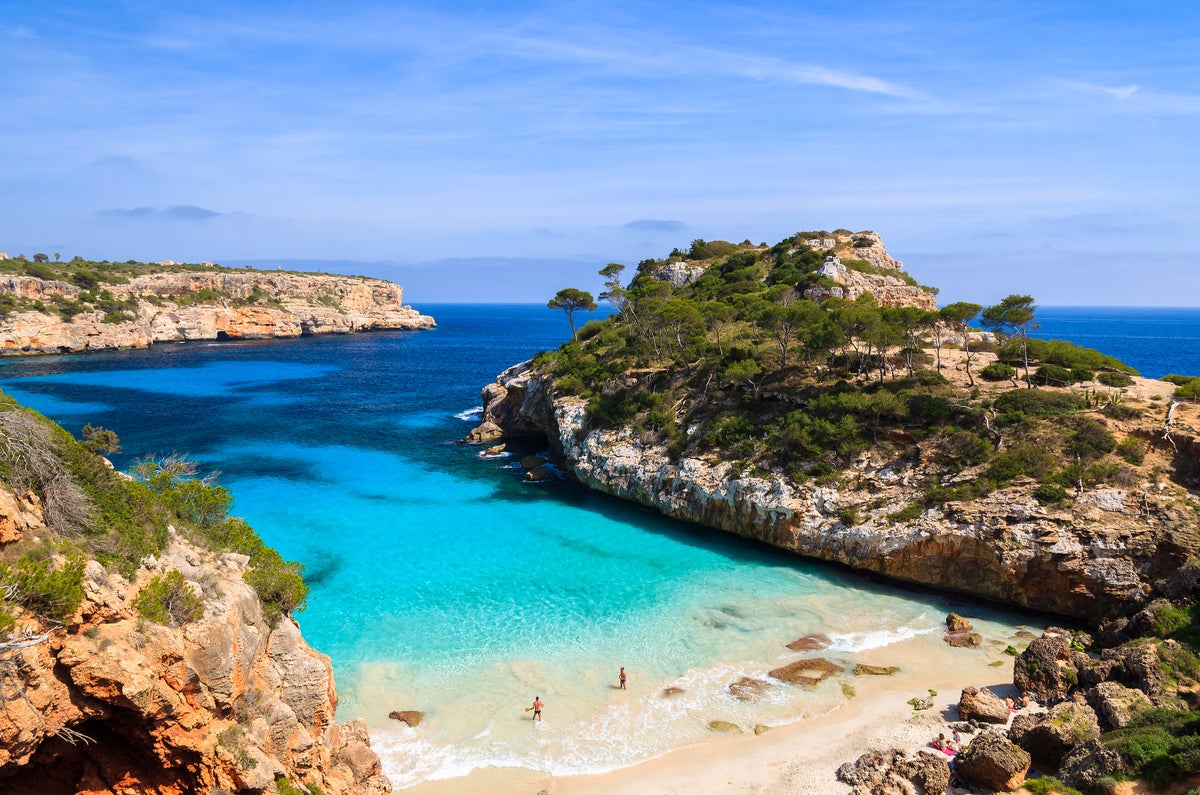 tuxedo has been banned on a number of beaches across Majorca, Ibiza and Menorca ahead of summer 2023.
Those going on holiday to the Spanish Balearic Islands are being warned to look out for an increase in "smoke-free zones" as part of a major push to improve health standards and tackle the problem of cigarette butts being discarded on the sand, The Mirror reports.
There are now 28 beaches covered by the ban after five in Ibiza and four in Majorca joined the "smoke-free beaches, healthy beaches" campaign. The initiative began in 2019, with just two beaches signed up.
The smoke-free beaches in Ibiza include Playa de Santa Eulalia del Río and Playa de Talamanca, while in Menorca you can head to Binissafúller or Platja Gran. In Mallorca, those with smoking bans include Sant Joan, Sa Platgeta, Santa Ponsa, Cala Estància, Cala Sant Vicenç and Caló des Moro.
Beaches taking part will be able to put up large banners, as well as having QR codes on information stickers, which will link to the campaign leaflets.
Holidaymakers who light up won't be fined but officials are hoping to appeal to people's sense of responsibility; a similar scheme introduced in Barcelona last year imposed fines of €30 on those breaking the rules.
A spokesperson for the Ministry of Health and Consumption said: "The objective of the campaign is to create a network of healthy beaches, understanding the Balearic coast as a playful space for the enjoyment of outdoor activities that enriches the health of the people who come, promoting smoke-free spaces.
"Today, tobacco use is one of the leading causes of preventable disease and death worldwide. Exposure to smoke from tobacco products has been shown to cause health problems similar to those caused by tobacco use."
Around 4.5 trillion cigarette butts are estimated to be litered each year, with the United Nations describing them as "the most discarded waste item worldwide".
A major problem is that the tobacco filters are made of plastic fibers that break down into smaller pieces. Tea impact of microplastics on the environment is well known, with vast quantities found floating in oceans, washed up on beaches and in the stomachs of marine and land animals.
In more recent years, several studies have also found evidence of microplastics entering the human body, with tests detecting particles in blood, placentas and breast milk.