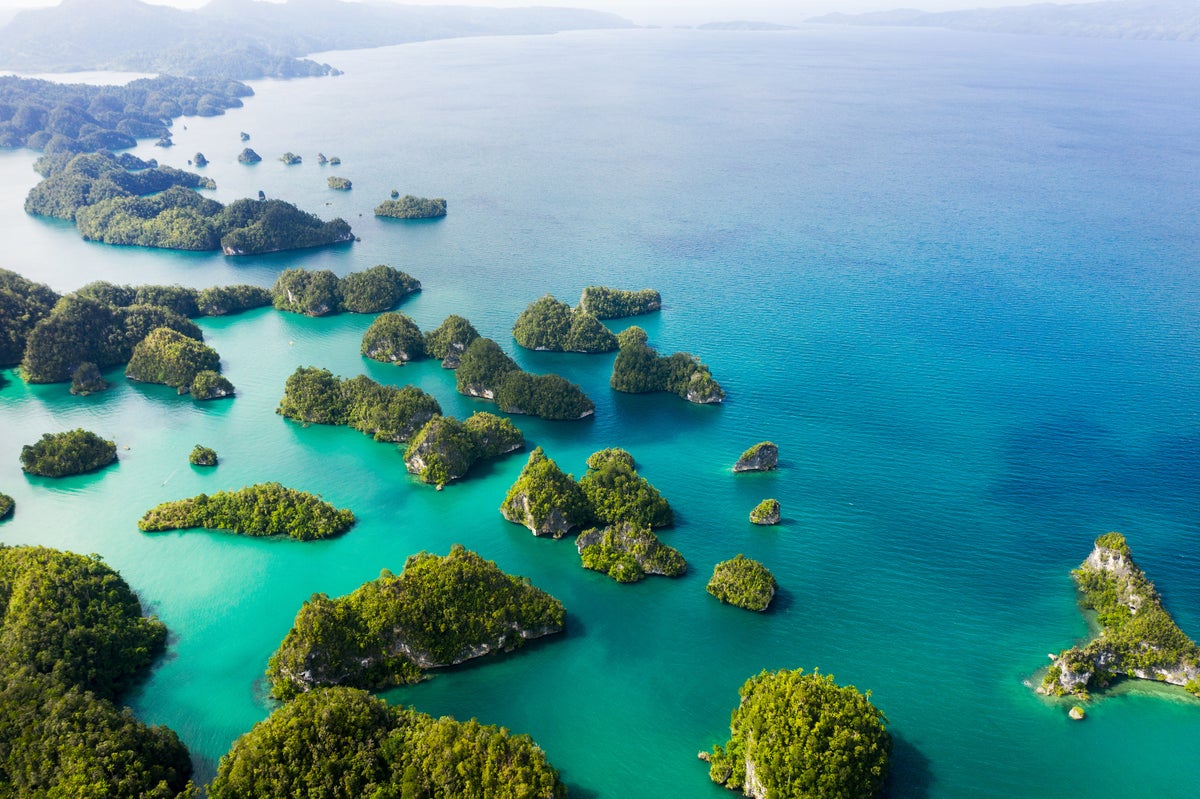 The world's largest archipelago nation, sprawling more than 5,000km along the equator, indonesia superlative attracts. It's home to 120-odd active volcanoes, 700-plus languages, around 275 million people and more than 17,000 named islands – the official count is a work in progress.
Sarongs, grilling skills, power naps and Indomie noodles are unifying themes across the archipelago, but diversity is Indonesia's middle name. world class surfingdiving, jungle trekking and volcano hikes – plus beaches in hues from white to pink to glittering black – draw active travellers; yet from 9th-century Borobudur, the world's largest Buddhist temple, to the Bandas, the original Spice Islands, culture buffs will find plenty to love.
Travel restrictions and entry requirements
UK and EU nationals are entitled to a free visa exemption: that's a stamp in your passport which allows you to stay for a maximum of 30 days. However, with all those islands, Indonesia merits considerably longer. You can buy a paper 30-day visa on arrival at most – but not all – international points of entry, then extend this once for a further 30 days. To stay longer, no-fly visa run options include Singapore or peninsular Malaysia from Sumatra, east Malaysia from Kalimantan (Borneo), and Timor Leste from West Timor. Adults should bring printed proof of Covid vaccination.
Read more on indonesia travel:
best time to go
Indonesia is a big country and different places have different seasons, particularly when it comes to diving and surfing. That said, most places are hot, dryish and crowded July-August, hot, very wet and empty in January-February, and somewhere in between for the rest of the year. It can be hard to find alcohol or restaurants that open during the day in more conservative Muslim areas during Ramadan.
Top regions and cities
bali
Known as the Island of the Gods, bali offers Hindu temples, hikes through rice fields, yoga retreats and party-hearty beach clubs, plus diving, arts classes and world-class hotels, spas, and restaurants – all packed into an island about the size of Trinidad. It's Indonesia's signature tourist destination, so overtourism is an issue. But much of north, east and central Bali still offer the rice terrace landscapes, volcano views and the resilient culture that first drew travelers to the island.
Java
About the size of Greece but home to roughly the population of Japan, Java's rich volcanic soils teem with life (and people!). This is Indonesia's economic motor and dominant culture, the center of empires for centuries. It's home to gridlocked, water-logged Jakartathe nation's administrative capital (for now), and Yogyakarta, a regal university city which does battle with neighboring Surakarta (also known as Solo) for the status of Java's cultural capital. From smouldering Mount Bromo to the Unesco-listed temples of Borobudur and Prambanan, and the historic tea plantations around Bandung, it's easy to spend weeks, if not months, exploring – some of it by train.
Flores and Komodo
Famous for Komodo dragons, Earth's largest lizard, Unesco-listed Komodo National Park offers glorious diving and snorkelling, as well as stunning island views: liveaboards are the way to go. To protect the fragile reef and many tiny islands, authorities hiked the entrance fee to a hefty $200 per day in August 2022, only to repeal it sharpish after tourism workers protested; check the current position before you visit. The Komodo archipelago's parent island, Flores, offers tribal cultures, mountain valleys, and highlights such as Wae Rebo, a postcard-perfect highland village, and Kelimutu, a volcano with multi-coloured crater lakes.
Lombok
Lombok's Gili Islands, a triptych of low-lying sand islets a short hop across the water from Bali, are a law unto themselves – quite literally, as there's no permanent police presence. Party-seeking youngsters flock to Gili Trawangan and older reprobates to Gili Air; Gili Meno is quieter although sound does carry. Yet there's more to Lombok than these and other Gilis (Gili simply means island): the Rinjani volcano offers a challenging but rewarding multi-day hike, the south coast unfurls rugged promontories and sweeping golden beaches, and cultural attractions run from an ancient palm- thatch mosque to a fusion Hindu-Muslim temple.
Sumatra
About the size of Spain but with much less infrastructure, Sumatra is known for rainforest. Despite surging deforestation – during a bad season, the peat fire haze can cause diplomatic incidents – it still has tons to offer. Gunung Leuser National Park is probably the world's best place to see orangutans in the wild. Advanced surfers are drawn to the remote Mentawai Islands for exceptional reef breaks. The cool highlands around Lake Toba, the world's largest crater lake, house fascinating cultural relics. And the Minangkabau region gave Indonesia its signature – spicy, aromatic – Padang cuisine.
Best under-the-radar destinations
Kalimantan
Indonesia occupies the lion's share of Borneo, the world's third largest island: Kalimantan (Indonesian Borneo) is about the size of France. From orangutans, sun bears and pygmy elephants to idyllic private island dive resorts, from indigenous longhouses to historic canal cities, it's endlessly fascinating. A river trip we have klotok houseboat is a must.
Sumba
Sumba is known for Nihi, a boho-luxe surf resort with free-roaming horses that's famous as a billionaire's playground. Yet there's an increasing range of accommodation at friendlier price points, allowing ordinary punters to access Sumba's long, pristine beaches and tribal villages. Visit during the spring Pasola festival for dramatic horseback battles and photogenic rituals.
Sulawesi
Shaped like a tormented starfish, Sulawesi is a little smaller than Great Britain. Highlights run from the world's oldest figurative cave paintings to weird and wonderful marsupials and tiny, bug-eyed tarsiers, not to mention spectacular diving and serene islands. The soaring clan houses in the Toraja highlands host eye-opening funeral rites, including Ma'nene, when Torajans unearth their loved ones and dress them in their Sunday best.
Western New Guinea
Indonesia occupies the western side of the planet's second largest island, New Guinea. Whether you call it Papua, West Papua or Western New Guinea, it's remote and inaccessible but the wildly corrugated interior boasts some of the last true wildernesses on earth, while the Raja Ampat islands are known for incredible diving opportunities. The Baliem Valley Festival each August provides a user-friendly introduction to the diversity of Papuan cultures.
Best things to do
Try scuba diving
Most of central and east Indonesia falls within the Coral Triangle, a global hotspot for marine biodiversity. While the currents that feed reef ecosystems and draw sharks and rays can be challenging, Indonesia offers brilliant diving in warm and generally clear waters. Komodo, Raja Ampat and Alor draw experienced divers, generally on liveaboard boats, Bali and the Gilis are popular places to learn, while Sulawesi's Lembeh Strait is known for weird and wonderful critters.
go surfing
Warm waters and epic waves make Indonesia a lure for surfers. Far-flung islands like Rote, in the far south, and the Mentawais, to the west, boast long, steady, big waves that draw experienced surfers. Bali offers year-round surfing – on the west coast in the dry season (roughly April-October) and on the east coast during the wet season (roughly November-March) – at levels from child-friendly to competition grade.
Experience a religious ceremony
With six official religions, most of them available in a range of distinctively Indonesian flavours, the country's rituals are fascinating. Buddhists come from around the globe to celebrate Waisak at Borobudur; in Yogyakarta, the Prophet's birthday celebrations see epic parades; at Balinese New Year (Nyepi), marching monsters give way to a strictly enforced day of silence; at Lombok's Bau Nyale, locals race into the sea in search of coral worms. Dates generally follow non-Gregorian calendars.
Getting around
Indonesia is huge, infrastructure may be patchy and travel can often be slow – and no one is ever going to see it all. It's best to pick one or two areas and explore in depth. Java has a good train network, some parts of Sumatra have railways, and big islands generally have intercity bus services. Ferry safety standards vary widely, although Pelni's huge ships have a solid record. You can only drive legally in Indonesia on a UK license when that's paired with an International Driving Permit issued in Jakarta. In cities and developed areas, Grab and Gojek stand in for Uber.
How to get there
There's no sustainable way to get to Indonesia from the UK. If overlanding through Asia, a ferry from Singapore to the Riau islands is a more sustainable choice than flying. The least emissions-heavy flight routes from the UK are generally via Istanbul. It's worth taking a few weeks or even a few months to explore properly given the carbon cost of getting to Indonesia and the country's enormous scale.
Money-saving tip
Learn the language. It's purely phonetic, with no tenses, genders or cases to worry about, and written in a shortened version of the Roman alphabet. Indonesian was chosen as the national tongue because basic Indonesian is incredibly easy to learn, whatever your language background. Learning some basics will help you meet locals, make life much easier off the tourist trail, and likely also save money: it's easier to negotiate if you have a common language.
FAQ's
Why won't my phone work in Indonesia?
The Indonesian government has barred your phone from accessing data on any SIM because you're using an Indonesian SIM in a foreign phone and didn't register your IMEI code on arrival at the airport. All GraPARI outlets can help you sort this out, as can many businesses that sell SIM cards to tourists; in the meantime, you're connecting on Wi-Fi.
What's the weather like?
Indonesia has a tropical climate but the old clear division between dry and wet seasons has been disrupted by climate change. The country is always hot and humid. Outside of the far east, it's very wet January-February, mostly dry and sunny in July and August, and in between for the rest of the year.
What time zone is it in?
Indonesia has three time zones. Java and points west are on GMT+7; Bali and central Indonesia are on GMT+8; East Indonesia is on GMT+9.
What currency do I need?
Indonesia uses the Indonesian rupiah (IDR). In more remote parts of the country, cash is king and international ATMs are few and far between; in big cities and Bali, ATMs are common and credit cards generally accepted for larger purchases.
What language is spoken?
The national language is Indonesian, but most Indonesians also speak one or more of the 700-odd local languages.