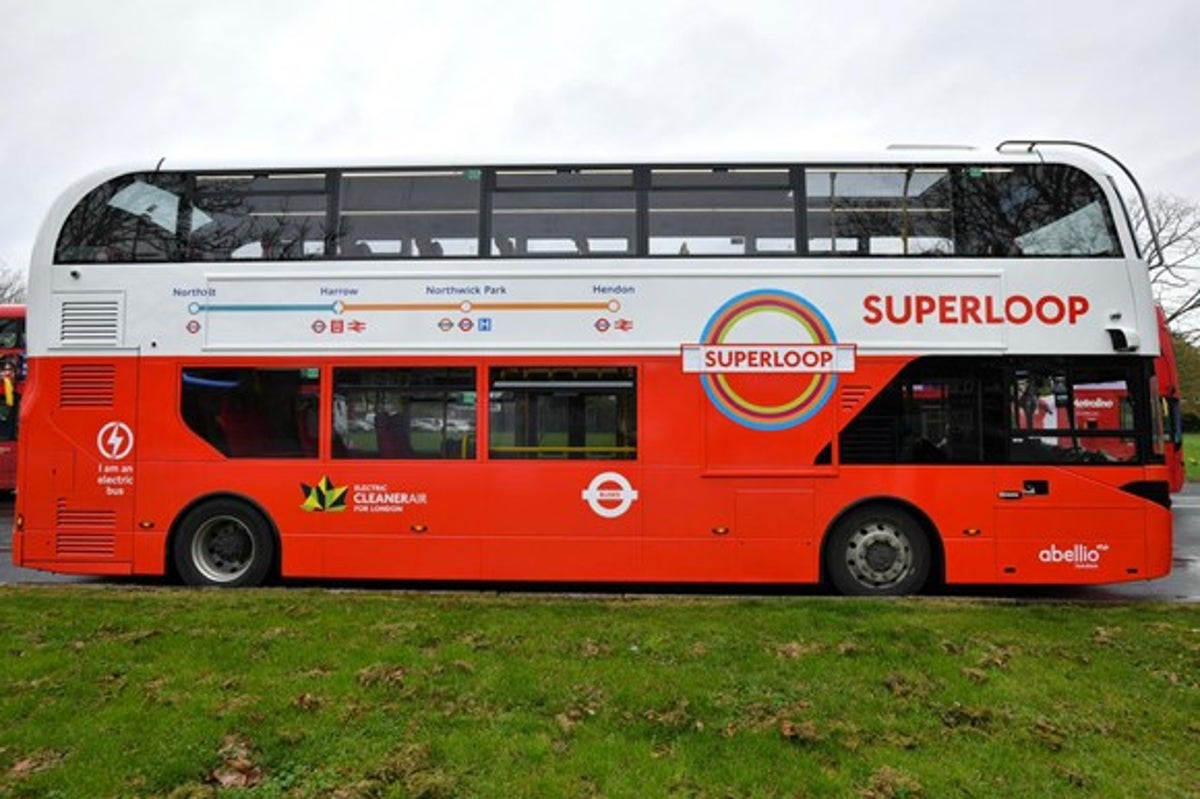 Tokyo has the Yamanote Line encircling the city, with trains every three minutes.
Paris is building a new orbital Metro route, Line 15, with completion planned for 2030.
Now the UK's capital is emulating these cities with a "Superloop" – aimed at "connecting outer London town centres, railway stations, hospitals and transport hubs, faster".
But the plan involves not an inch of new rail line. Instead, seven connecting buses will form a roughly circular route – except for a break for the Thames.
The mayor of London, Sadiq Khan, calls Superloop a "game-changing new network of express buses". The aim is to combine existing and future "limited-stop express bus routes" roughly paralleling the M25 around the capital's perimeter.
The routes would run inside the orbital motorway, linking key locations including Croydon, Kingston, Harrow, Finchley, Ilford and Bromley.
Transport for London (TfL) says it has been made possible "by the extra £6m provided by the mayor of London for even more improvements in outer London bus services".
Mr Khan said: "These new routes will make it much easier for Londoners to get around the capital, and help build a better, greener London for everyone."
Alex Williams, chief customer and strategy officer at TfL, said: "Part of making the bus network even more attractive is providing new routes and increasing frequencies where it is required – both of which we are doing with this new iconic service."
About one-third of the circuit already exists. The largest part is the X26 connecting Croydon, south of central London, with Heathrow airport. This is currently the longest TfL bus route. Travelers can connect at the aviation hub for the X140 which runs to Harrow in northwest London.
TfL is consulting with local authorities on a new link between Harrow and North Finchley, which would effectively comprise a western hemisphere around the capital.
Future sections will comprise a limited-stop express link between North Finchley and Walthamstow; another between Walthamstow and the Royal Docks via Ilford; and, south of the Thames, links between Bexleyheath, Bromley and Croydon.
Heathrow airport's Chief Executive, John Holland-Kaye, said: "Bus routes are vital for thousands of colleagues and passengers traveling to Heathrow.
"We welcome the announcement of a Superloop service that will provide quicker connections."
Many airport staff use the existing express routes. But the journeys are slow: the off-peak journey time from Harrow to Heathrow is 51 minutes, with the bus from the airport to Croydon scheduled to take exactly twice as long.
Even with an instant connection at Heathrow, the total journey time is over two- and-a-half hours – longer than it takes to fly to Morocco.
The TfL journey planner makes things look even worse, because it does not recommend an X26/X140 combination.
Test inquiries show that between Croydon and Harrow, the online scheduling tool recommends a variety of routes avoiding Heathrow. Some use as many as six buses and take three-and-a-half hours.
Three arterial routes – leading out from inner London – are also being branded as part of Superloop: 607 from White City to Uxbridge; X68 from Russell Square to Croydon; and a new Canary Wharf-Grove Park service, due to start in 2025.
The missing link between the Royal Docks, north of the Thames, and Bexleyheath to the south of the river, can be covered by a combination of the free Woolwich ferry, two brisk walks and 96 buses.