The desperate plight of those hit by the recent earthquakes in south-east Turkey and northern Syria, where the death toll now stands close to 50,000, moved many in Britain to donate towards the rescue effort.
Though such displays of foreign sympathy and generosity have been widely welcomed in Turkey, there is concern that the quakes may cause tourists to reconsider their Turkish holiday plans this year. In my own case the earthquakes occurred in theweek that I was to lead a winter tour of Istanbul and Cappadocia. Prior to the disaster, we had arranged for two of our guests to continue on a private tour that would have taken them right through the area destroyed by the earthquake.
As a travel writer who has been leading small-group cultural tours to Turkey for a decade, I am practiced at pondering the wisdom of visiting in times of Turkish trouble, regrettably frequent in this otherwise exceptional country, be it on account of Islamic or separatist terrorism, security clampdowns, civil unrest, attempted coups or refugee crises . But this was my first experience of how we should respond to a natural disaster. The question was whether it was sensible, safe or even in good taste to push on with our visit at a time of overwhelming national tragedy.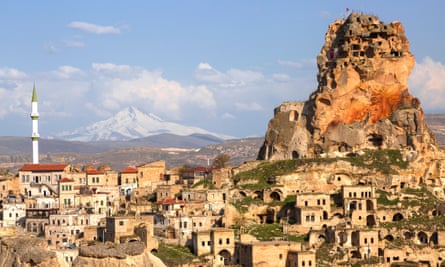 I was quick to commiserate with my contacts in Turkey, many of whom had lost friends and colleagues, and were clearly in shock. Guide, archaeologist and lecturer Yunus Ozdemir, who runs our tours, revealed that he had lost five students who had been training as tourist guides in Adiyaman, one of the worst-hit cities. Even so, he and others were clear that there was no raised danger to our guests from earthquake activity in either Istanbul or the volcanic hinterland region of Cappadocia; nor did they think our partners and suppliers there – hoteliers, drivers, guides and others – would thank us for canceling out of respect. In the event, all 11 of our guests decided after some consultation to go ahead.
Even at a time like this, our Turkish hosts proved typically hospitable – as obliging, attentive and keen as ever to serve us. That may be because Turkey's current turmoil is also economic, with President Recep Tayyip Erdoğan's unorthodox fiscal policies widely blamed for a rapidly devaluing lira and soaring prices, not least for food and other staples. And with Brits alone making 3.8 million visits to the country in 2022, many Turks are highly dependent on tourism for their livelihoods. Ersin, one of the reception staff at Istanbul's Régie Ottoman hotel, was not only grateful that our group had come but admitted that he and his colleagues were worried at the prospect of mass cancellations in the months ahead.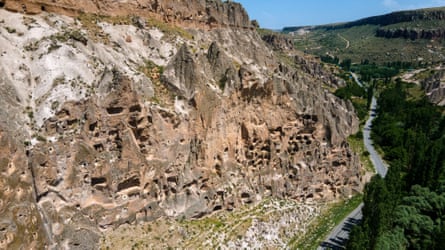 For some years we have run tours to Turkey, not only in the warmer months but in the winter when the queues, considerable for much of the year, are blissfully absent at major sites like Istanbul's Topkapi Palace and Cappadocia's Open Air Museum. Another draw is that the winter weather, though obviously unpredictable, can be lovely for exploring. As it happened, we enjoyed a succession of bright and dry days, in contrast with the vicious cold which had gripped the country, to fatal effect, at the time of the worst quakes.
Not that the earthquake was ignored. It remained headline news all through our stay. On street corners digital displays detailed phone lines for donating in a range of currencies. Flight announcements were prefaced by expressions of national condolence and wishes for the country's speedy recovery. In passenger lounges, the State Airport Authority displayed photographs of staff members lost to the quake. In Cappadocia, sufficiently near the epicenter (close to Gaziantep) that the quakes were strongly felt, hotels and restaurants had been quick to host and feed those made homeless by the quakes.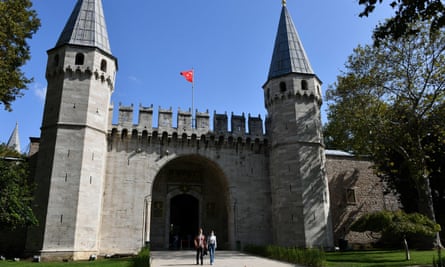 "Naturally there were questions about enjoying a holiday in a country suffering so much," said guest Dawn Reid, from Bath. "But what we experienced was an exceptional welcome and hospitality everywhere we went."
For Gabrielle and Mike Abbott of Chichester, who were to have extended their stay traveling in the area fated to be hit by the earthquake, we set about creating an alternative itinerary. "We were shocked by news of the earthquake," said Gabrielle, "Not least because our guided tour was to have passed through Antakya, Gaziantep and Urfa. As it was, our hosts rerouted us to take in Konya and Antalya, along with lots of fabulous ancient sites and hikes along the Mediterranean coast. Although we are saddened by the terrible events in the south-east, we have been made very welcome and have been having a wonderful holiday here.
Our tour showcased much that is exceptional about Turkey: the astonishing wealth of cultural sites, the fabulous food and the charming people. One afternoon we hiked along Cappadocia's snow-covered Rose Valley, home to some of the region's most arrestingly beautiful geological formations. We stopped at the foot of one of Cappadocia's many rock-carved churches where Emin single-handedly runs a little cave cafe. He brought us freshly squeezed pomegranate juice and made a point of thanking us for coming.
"You are always welcome," he said. "And especially in the winter when the work is thin." The message was clear: beyond the areas devastated by the earthquake, Turkey remains firmly open for business.
Jeremy Seal is the author of A Fez of the Heart and other travel books on Turkey