Leeds has long been known for its energy and innovation, but now this former industrial powerhouse is showcasing its playful side.
Built on the back of the wool trade, the city retains a reputation for enterprise and commerce: it's a place of swish shopping arcades, shiny tech startups and financial services giants. Not the obvious choice, then, for a cultural weekend away.
But this West Yorkshire city is beginning to shout louder about its often overlooked creative side and is holding a year-long celebration of culturea spirited response to Brexit having derailed its bid to become European Capital of Culture.
The lineup of workshops, festivals, exhibitions and installations aims to reveal what locals have long since known. "Leeds has a really independent, thriving arts scene," says Emma Beverley, director of programs at LEEDS 2023. "A lot of that is grounded in an artist-led movement that is pretty pioneering."
The summer programme, which runs from May to August, is themed on play, and there are whispers of roller-skate takeovers and a magical mobile observatory. It's also the perfect chance for visitors to discover some under-the-radar cultural gems that have been there all along. Here are 10 of the best.
Kirkgate Market, city center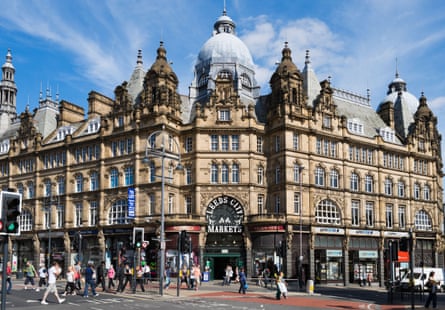 With its art nouveau steeples and domes punctuating the skyline, the Grade-I listed market hall is hardly a shrinking violet. Still, many fail to explore its cavernous interior, with stalls selling everything from vinyl records and yucca plants to cinder toffee, veggie thalis and yorkshire pudding wraps. Excellent monthly heritage tours (free) help visitors navigate the treats on offer, ascend the normally out-of-bounds balcony and hear about the market's tumultuous past.
Kirkgate Market, Mon-Sat, 8am-5.30pm, free
Art trail, city center and South Bank
All around the city are large-scale murals creeping over redbrick cracks and climbing high-rise walls. Many have sprung up thanks to East Street Arts' City Less Gray project, which is also responsible for a new, wall-mounted two-storey on Mabgate by Portuguese artist Add Fuel, a vibrant nod to the neighbourhood's ceramics heritage. A self-guided street art trail takes in other alfresco artworks on the way to The Tetley, a contemporary art gallery in the art deco headquarters of a former brewery. It also has an under-fives play area, a restaurant and a bar.
The Tetley, Wed Sun, 10am-5pm, free
Leeds Library, city center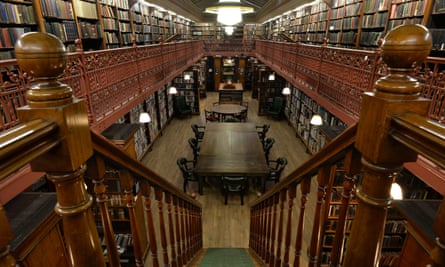 An unassuming doorway wedged between a high street bank and a stationery shop hardly screams cultural gem. Yet, quietly concealed within is one of the UK's oldest (and arguably most beautiful) subscription libraries. Dating back to 1768, the library hosts regular literary events and free public tours, allowing non-members to overlook the extensive collection, labyrinthine basement and (depending on luck, or lack of it) the resident ghost.
Leeds Library, free tours 11am on second and fourth Saturdays of the month, and 6-7pm last Thursday of the month, with a paid bar
Wharf Chambers, city center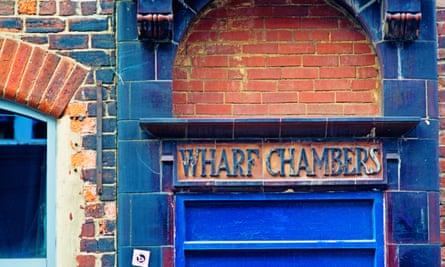 From ornate concert halls to grimy underground venues, Leeds has plenty to please music fans. Wharf Chambers, housed in an old pork pie factory, probably verges more towards the latter category, though there's a welcoming, inclusive feel to this bar and multi-use venue, run as a workers' cooperative. Membership (£2 annual or £15 lifetime) gives access to an eclectic range of gigs, DJ nights and parties.
Wharf ChambersWed-Thurs 5pm-11pm, Fri 5pm-1am, Sat 3pm-1am, Sun 3pm-10pm
Hyde Park Picture House, Hyde Park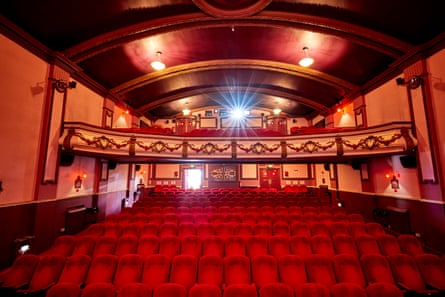 It's believed the world's oldest surviving movie was shot in Leeds, in 1888, while projectors made in the Harehills neighborhood gave many 20th-century audiences their first glimpse of Hollywood greats. There's more about the city's starring role in cinematic history at Leeds Industrial Museum, which also screens newsreels in its tiny, 24-seat art deco cinema. For more diverse programming, head to Hyde Park Picture House. The UK's only remaining gaslit cinema is due to reopen this April after a three-year, multimillion-pound renovation.
Hyde Park Picture House reopens april 2023; Leeds Industrial Museum, Tues-Fri 10am-5pm, Sat and Sun 12-5pm, £5 adults, £2.75 child
Slung Low, Holbeck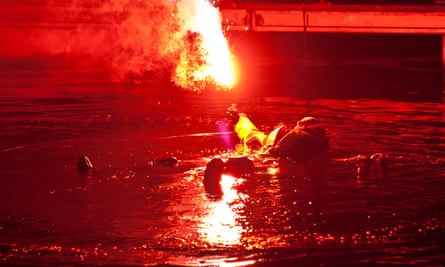 During the pandemic, award-winning theater company Slung Low delivered food parcels and curated lamp-post art shows to brighten daily walks. Now, it's back to staging innovative shows in non-traditional spaces, often hand in hand with community performance groups. Its upcoming production of Benjamin Britten's Noah's Flood is a collaboration with Manchester Collective, Leeds People's Theater and 180 Leeds school children.
Noah's Flood, July 7tickets on sale 30 March
Leeds Discovery Centre, Leeds Dock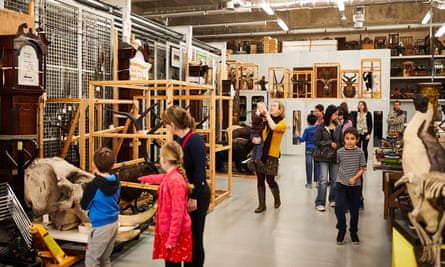 The city has many excellent free museums (notably Leeds Art Gallery and the neighbor Henry Moore Institute). That said, the guided tours of Leeds Museums and Galleries' million-item store room, Leeds Discovery Centre, come with a behind-the-scenes thrill, with, say, a taxidermised hyena nestled next to a medieval logboat. There are also Victorian slot machines, contemporary sculptures and contraband turtle shells. Tea Royal Armories Museum and open-air taproom Piglove by the River are both close at hand.
Leeds Discovery CenterMon-Fri visits by appointment, free
The Stanley & Audrey Burton Gallery, Woodhouse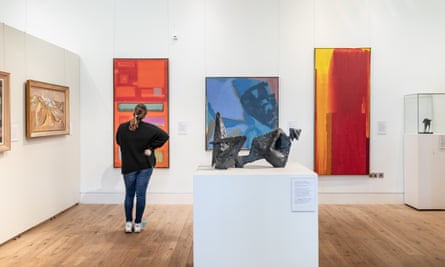 One of the city's finest art collections, including works by JMW Turner, Barbara Hepworth and Patrick Heron, is scattered around the University of Leeds campus, a short stroll north of the centre. This small, impressive gallery, home to beloved masterpieces and contemporary shows, is a good place to start before hunting down other treasures on the public art trail.
The Stanley & Audrey Burton Gallery, Tue–Sat 10am-5pm, free
M&S Archive, Woodhouse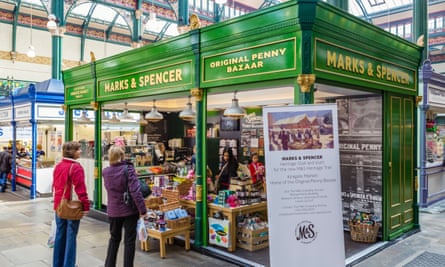 Marks & Spencer started life as a penny bazaar on Kirkgate Market in 1884, and the small, yet hands-on, exhibition at its company archive uses vintage prints and packaging to chart the nation's social history from 1884 to the present day. Visitors can even try on floaty florals and 1980s power suits (child-size replicas are available). Free, artist-led kids' activities run during the monthly Saturday opening and school holidays.
M&S Archive, Open Mon-Fri and second Saturday of the month, 10am-4pm, free
Left Bank Leeds, Hyde Park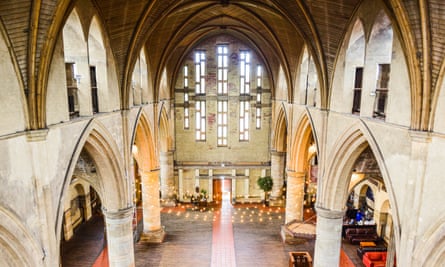 There are few lovely places in Leeds for coffee and cake – or locally brewed beer – than this cafe bar and community space in a Grade-II listed former church. Events include interactive theater performances, life-drawing sessions, a kids' break-dancing workshop, a junkyard sale or lino-print class.
Left Bank Leeds, cafe open Mon-Fri 9am-5pm, weekends 11am-4pm
For more information about Leeds' Year of Culture 2023 visit leeds2023.co.uk