The update Shanghai coming to Ethereum is causing a lot of activity on the decentralized liquid staking platform Lido Finance. Indeed, the protocol activated a security feature called "staking rate limit" after more than 150,000 ethers (ETH) were staked on the protocol in a single day.
What are the consequences for the protocol and its users? We explain everything to you in this article.
Lido Finance activates its "staking rate limit"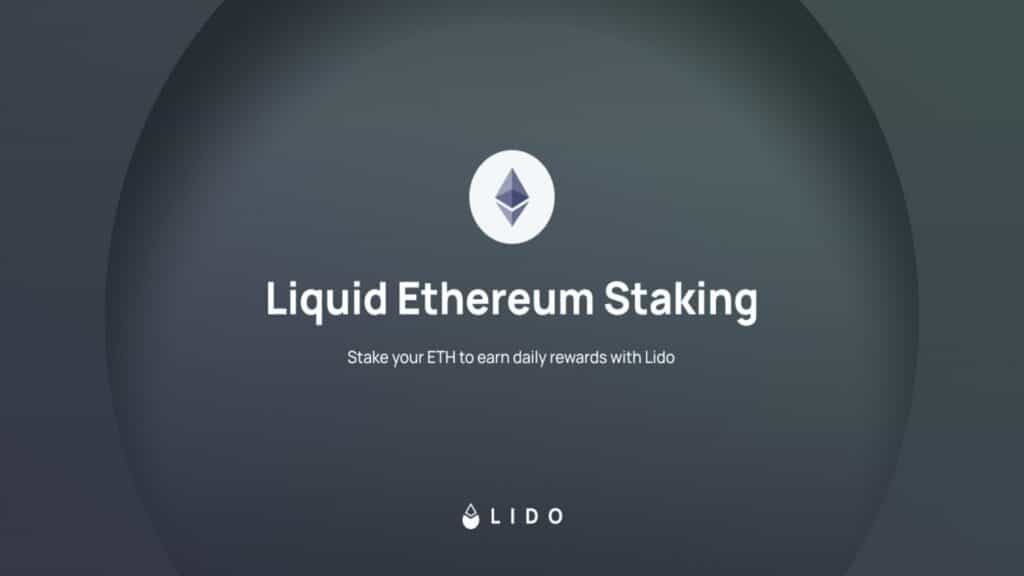 LidoFinance had to activate its "Staking Rate Limit" security feature after more than more than 150,000 ETH were staked in one day. Indeed, according to a tweet from Lido, "Lido Protocol recorded its largest daily influx of participations to date with more than 150,000 ETH staked. Upon reaching this number, a curious (but important) protocol security feature called Staking Rate Limit was activated..
According to captures shared by lookonchaina passionate analyst of the chain, the 150 100 ETH could have been made by a single well-known user in the industry: the founder of Tron and controversial owner of Huobi Overall, Justin Sun.
Indeed, the 150 100 ETH were sent in four transactions: three deposits of 50,000 ETH each and one of 100 ETH.
As a protocol liquid staking, Lido Finance allows users to place their tokens Ethereum (ETH) without being completely stuck until the Shanghai update. When a user deposits ETH on Lido, they receive a liquid variant of the deposited ETH, called staked ETH (stETH). THE stETH then grants users daily rewards.
How will the "Staking Rate Limit" function work?
In a guide, LidoFinance explains that the staking rate limit acts as a "safety valve" and aims to limit the amount of stETH who can be mint during periods of high influx to mitigate adverse side effects such as dilution of rewards while avoiding purely and simply pausing ETH deposits. More clearly, Lido indicates that the "staking rate limit…works by decreasing the total amount of stETH that can be mint at any time based on recent deposits, then replenishing that capacity block by block."
The ability to replenishment is capped at the rate of 23.5 ETH per blockor approximately 6,250 ETH (Ethereum) per hour. According to Lido, this rate should allow the majority of users not to notice any difference.
According to the protocol website. The amount of ETH in staking on the protocol has grown by nearly $4 billion since the start of the year. At the time of writing this article, more than 280,000 investors bet more than $9.3 billion ofassets on LidoFinance.
For its part, the price of the token of governance protocol, Lido CAD, has risen nearly 15% since the announcement. The token LDO was trading around $3.25 at the time of writing, after a 250% explosion in value since the start of the year.
The article Lido activates a limit after a record day of 150,000 ETH in staking appeared first on Corner Academy