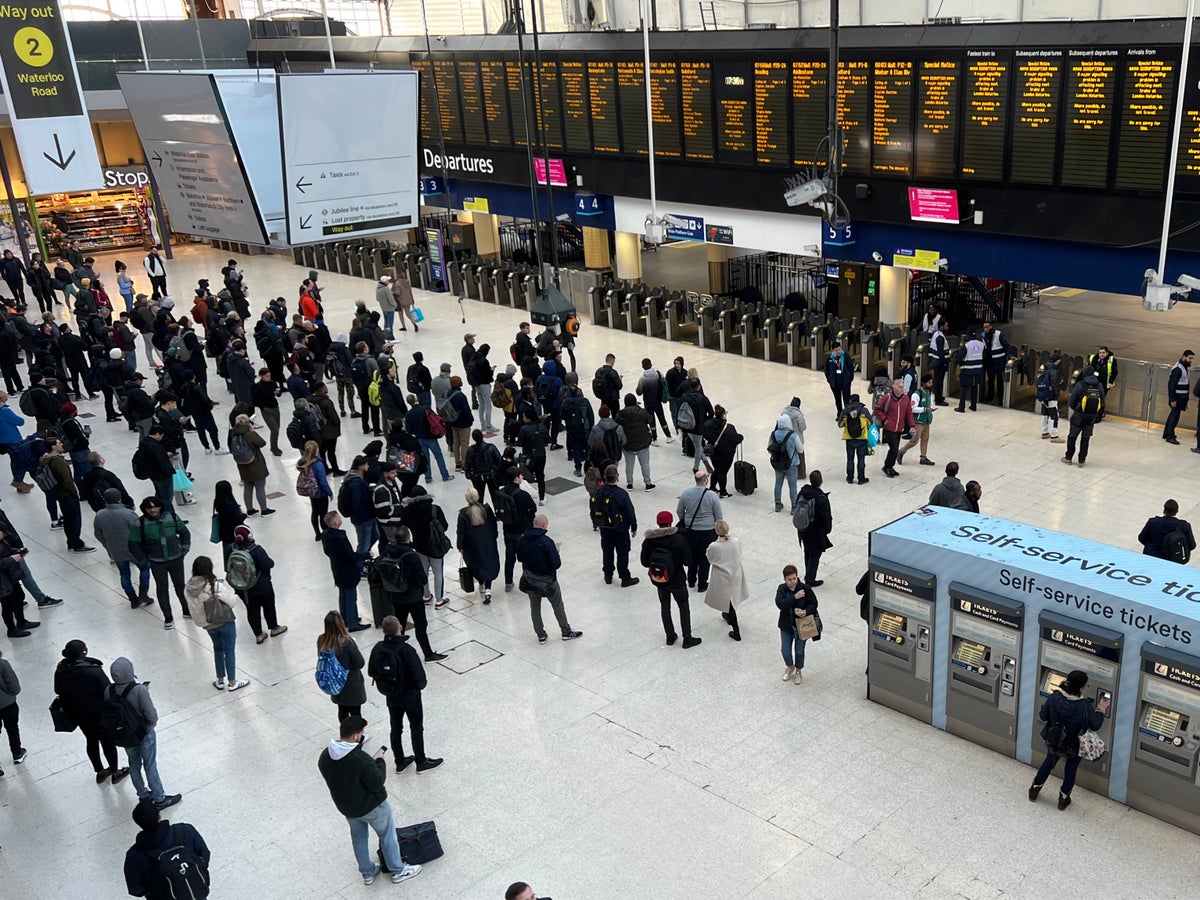 Rail passengers have been warned to avoid Britain's busiest railway station, London Waterloo, due to a massive signal failure.
South Western Railway is told commuters on Thursday morning: "A major signaling problem that developed overnight at London Waterloo means that a significantly reduced service will operate to and from Waterloo this morning.
"We're advising customers not to attempt travel to or from London Waterloo this morning as a result.
"We're sorry for the disruption this morning. Engineers are working to restore signaling however we expect disruption to last for most of the day."
At the station, platforms 1 to 14 inclusive are out of use. Public address announcements suggest the fault has hit the lines between Waterloo and Wimbledon in southwest London.
Many trains from across the network, covering Surrey, Hampshire, Wiltshire and Dorset, have been cancelled.
Trains that are running, using the remaining 10 platforms, are extremely delayed. A train from Teddington due in at 6.20am arrived almost an hour late.
The Independent has asked Network Rail for more information.
The lines to Reading and Windsor & Eton Riverside are not affected, but will be much busier than usual as commuters from Clapham Junction crowd onto trains.
The failure comes two days after the main line through Winchester and Basingstoke to Waterloo opened after Easter engineering work.
Some trains are being terminated at Wimbledon, where passengers are told to switch to Underground or Thameslink trains to complete their journeys. Others are being turned around at Clapham Junction, where there are alternative trains to London Victoria.
Ticket acceptance is also in place with GWR trains from the West of England.
Travelers will be able to claim full refunds if they are unable to travel, and season ticket holders will get money back for the day.
With rail revenue way below pre-Covid levels, and passenger confidence undermined by dozens of strikes since last summer, the closure of the biggest London terminus will cause further damage to the finances and image of the railway.
The main line from Oxford via Didcot to London is closed until June because of a damaged viaduct over the River Thames.