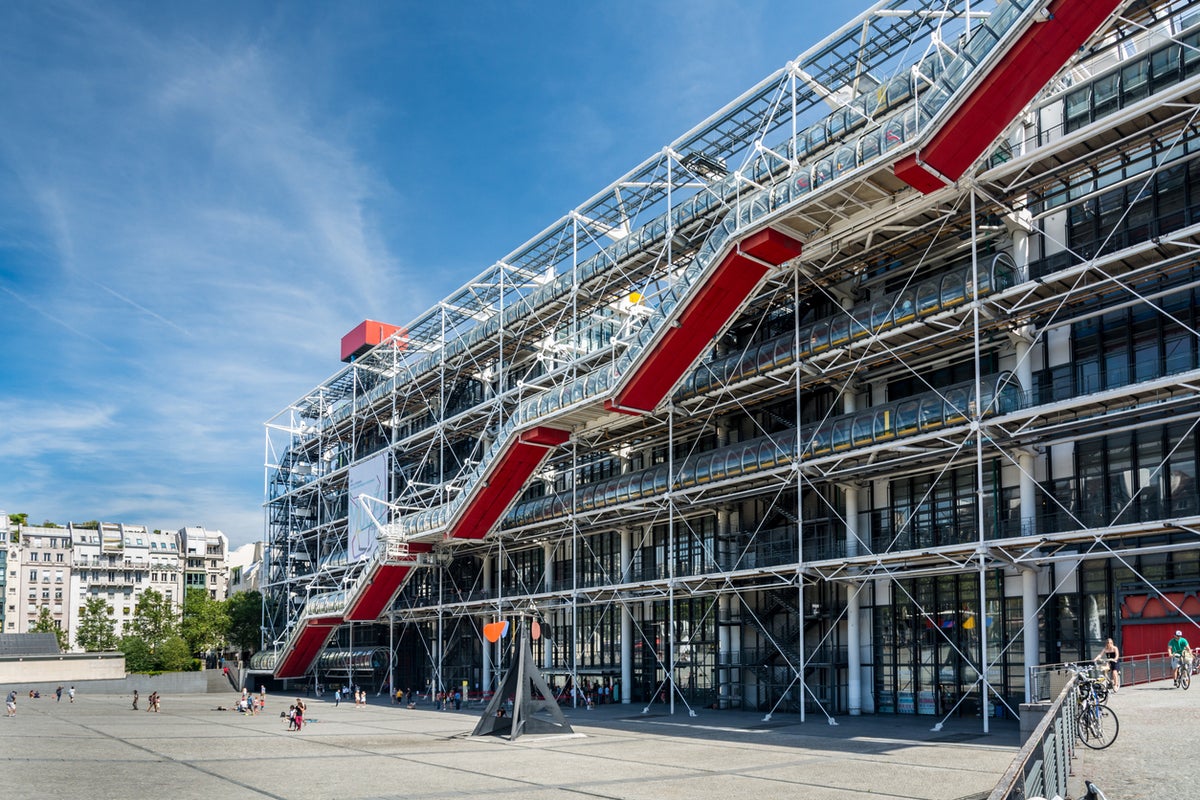 Paris will be losing one of its most popular tourist attractions in 2025 as the Pompidou Center undergoes enormous renovations.
The famous cultural center saw over three million visitors last year and houses the largest modern art gallery in Europe, with over 120,000 works. It will undergo extensive repair and construction works, including the dismantling of the facades and improvement of fire security, disability access and energy optimization.
France's culture minister, Rima Abdul Malik, said that the closure will enable the survival of the building. Work was originally meant to begin this year but has been pushed back due to Paris hosting the 2024 Olympics.
The center has welcomed "the opportunity to create a new large-scale cultural project for the Pompidou Centre, reinventing the original utopia" and culminating in "a completely reinvented Pompidou Centre".
Upon re-opening, the new center will focus on "pluridisciplinarity, hospitality, ecological responsibility" and an "experimental factory for the youth". It has promised "a new cultural project that redefines all of the Pompidou Centre's spaces in order to meet the cultural, societal and environmental challenges of the coming years".
Highlights of the renovation work include a new, 1,500 square meter terrace (with views over the city) and a 'rethinking' of the centre's modern art display. Parts of the centre, such as the Public Information Library, will be temporarily moved, while the Ircam (Institute for Research and Coordination in Acoustics/Music) will "continue to welcome the public" at different times during the year. Artworks from the museum will be exhibited in several in Paris, wider France, and countries such as the USA and South Korea.
Speaking to CNNthe Pompidou Centre's president, Laurent Le Bon, said that the works would reinvent the center while improving sustainability in "probably one of the most energy-consuming buildings in France".
Designed by Renzo Piano and Richard Rogers – who have gone on to work on other famous structures, such as the Shard and the O2 Arena – the Pompidou Center opened in 1977.
The project was an idea from then-president Georges Pompidou. Speaking in an interview in 1972, he said that he "would like, passionately, for Paris to have a cultural center such as they have tried to create in the United States". He passed away in 1974 before seeing the finished project.