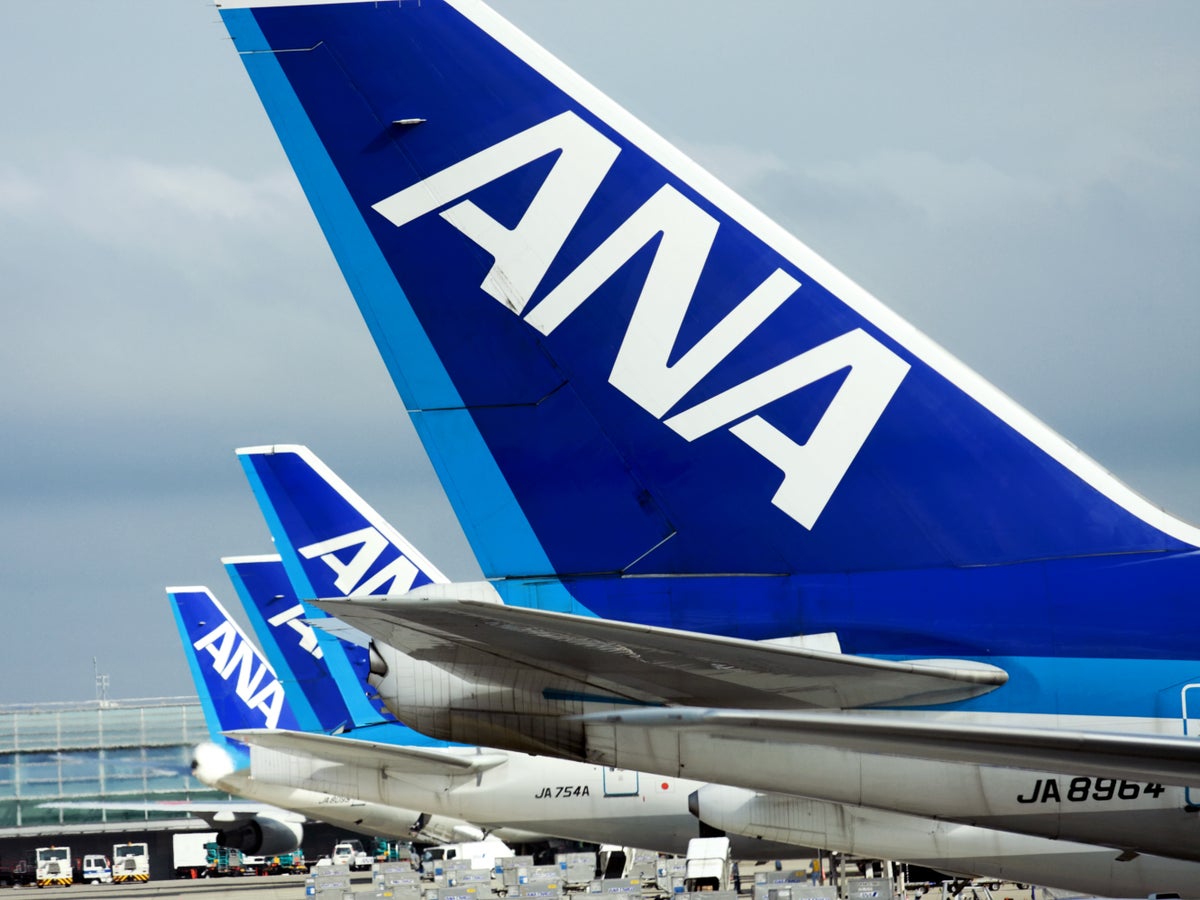 A man has bought $250,000 worth of plane tickets for just $17,000 after the Japanese airline All Nippon Airways listed incorrect prices for tickets due to a currency conversion error, according to Bloomberg.
Bloomberg reports that a man named Herman Yip said he purchased 25 tickets at a major discount after the popular Japanese carrier listed incorrect ticket prices on its Vietnam website. The 32-year-old, who runs a travel website from Hong Kong, said he even purchased a round-trip first class flight from Jakarta, Indonesia to Aruba, via Tokyo and New York, for only $890 – a discount that's close to 95 per cent off its original ticket price.
On Wednesday 19 April, All Nippon Airways (ANA) said that airfares were listed incorrectly on its Vietnam website due to a glitch in its currency conversion. A spokesperson for the airline told Bloomberg that it's "investigating the cause of the bug and the size of its damage," but it's still unclear how many people had secured discount tickets.
ANA has yet to make a final decision over whether the airline will honor the low-priced airfare, but discounted tickets will still be valid for those who fly before their decision is made.
"I guess ANA hasn't made clear if they're going to honor the tickets or not, because the impact from the incident seems so huge as the bug lasted for so long," said Mr Yip, adding that the low ticket prices remained on the ANA website for at least 12 hours. "I know 20 people who knew about the incident, and that of course just multiplies the impact."
In addition to his first class flight from Indonesia to the Caribbean, Mr Yip also snatched up plane tickets for his family and friends. "I didn't even bother to ask them whether they were able to make it or not, as I needed to book really quickly," he said.
Mr Yip also discovered that he could change his flight for free after the order was confirmed, so he updated his first class trip to begin in Bangkok, Thailand rather than Jakarta, because it was closer to his home in Hong Kong.
Many of the tickets affected by the currency conversion error were reportedly business class flights between North America and Asia, which usually range from $8,000 to $10,000, but went for as little as $300 at the time of the glitch. Another person who works in the airline industry told Bloomberg that he booked a return business class ticket from Jakarta to Honolulu via Tokyo for 13 million dong, or about $550. After the error was fixed, the flight returned to its usual fare of $8,200.
All Nippon Airways – which was founded in 1952 – has grown to become Japan's largest airline, receiving a five star rating each year over the past 10 years. It was ranked number three out of the world's top 100 airlines for 2021, according to skytraxand in 2019 it was named the world's cleanest airline.
The Japanese airline isn't the only carrier to mistakenly sell airfare at a significantly low price. In 2019, Hong Kong airline Cathay Pacific Airways accidentally sold first and business class tickets from Vietnam to the United States for $675, a flight that would normally cost as much as $16,000.
The Independent has contacted All Nippon Airways for comment.