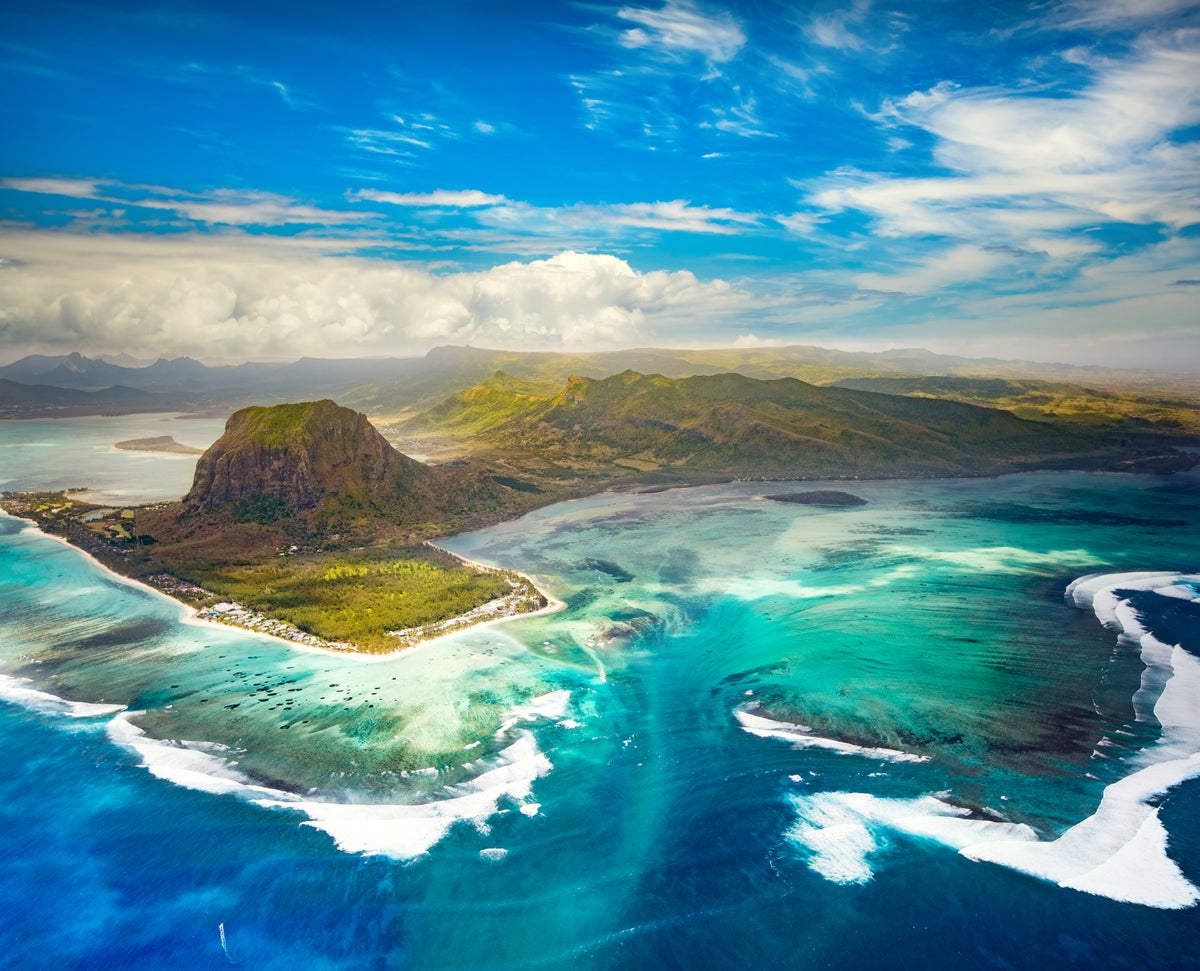 Mauritius has been forced to close its airport today (20 February) ahead of a major tropical cyclone warning.
Tea Indian Ocean island's only international airport was shuttered on Monday due to the expected arrival of cyclone Freddy, with flights across the globe from Sir Seewoosagur Ramgoolam International Airport cancelled.
Tea Foreign Office (FCDO) issued a travel alert as the storm continued to build in the region.
It reads: "Tropical cyclone Freddy is evolving to the East-North-East of Mauritius. A cyclone warning class III is in force in Mauritius. Weather conditions are expected to deteriorate in the early afternoon of Monday 20 February.
"Following the cyclone warning class III, SSR International airport is temporarily closed as from 0710 hrs local time on Monday 20 February. Passengers should contact their airline for further information."
Air Mauritius said flights had been canceled over three days from Sunday due to the "sustained approach of intense tropical cyclone Freddy in our region".
It added: "Air Mauritius is closely monitoring the situation with the authorities and will keep passengers informed of developments through its call centre, on its website at airmauritius.com and through regular communiqués. Air Mauritius regrets any inconvenience caused."
The Mauritian Prime Minister Pravind Jugnauth advised residents to "show responsibility and stay at home", adding that cyclone Freddy is "a real danger".
He said: "I ask Mauritians not to be reckless. Not to go to sea, or near rivers, or even go hiking."
Cyclone Freddy is expected to make landfall in Madagascar on Tuesday evening (21 February) at category four strength, bringing high seas, winds and heavy rains, according to the World Meteorological Center (WMO) regional office. It is then expected to head to Mozambique.
The storm has had a long journey across the Indian Ocean in recent weeks, traveling almost 4,000 miles in the past 14 days to its current location.
Due to its strength and longevity, cyclone Freddy has been described as an "elite" tier of storms.
The tropical cyclone season in Mauritius usually runs from November to May.
Powerful Cyclone Batsirai hit the island in February 2022, leaving two people dead and thousands without power.