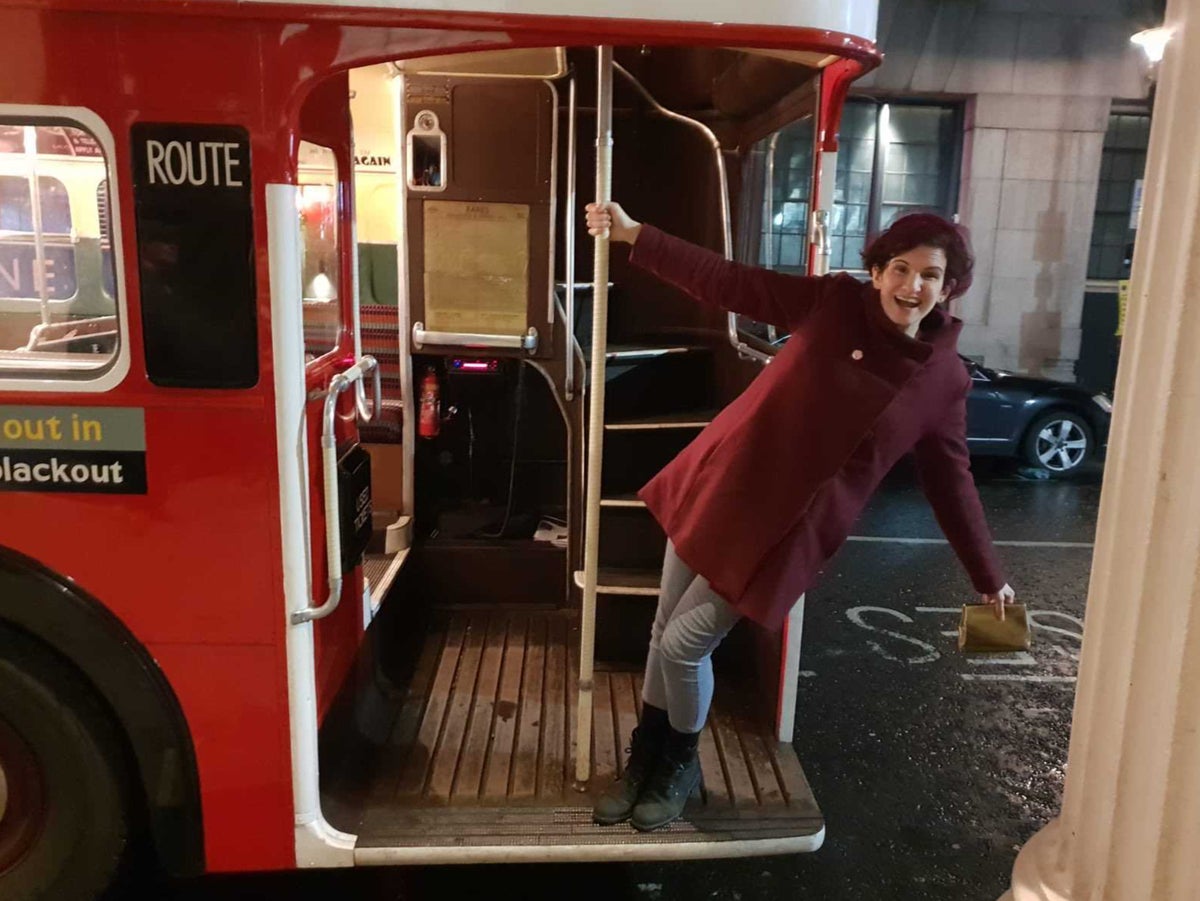 Twitter users have been captivated by the story of a Londoner who traveled all the way from the capital to scotland using only local nozzles.
On Thursday (9 February), Emily Turner tweeted: "Tomorrow is the day I start my journey from London to Scotland via £2 local bus services. I've been wanting to do this for YEARS!! I cannot wait!!!"
Less than a week later, her account had rocketed from 800 followers to 23,700.
The comedian and writer explained that she was timing her journey to take advantage of England's £2 bus scheme, a government initiative running from January to March. She planned to ride from her home in London to Edinburgh, Scotland exclusively using a series of short, regional bus services for a bargain overall fare.
"It's something that I'd been thinking about doing for years. I love buses as a way to see places, putting my headphones on and just watch the world go by," Emily told The Independent.
"Years ago, I'd had a dating profile where I said 'I wonder how far you could get from London just by bus'.
"Then I started making friends with other bus enthusiasts in the UK, and I realized, people do actually do this.
"It was my 35th birthday on the day I decided to do it. I thought, you know what, this is the right time, when buses are cheaper than ever."
Emily set off on the morning of 10 February, posting a photo of socks adorned with red double-decker buses to Twitter and writing: "Bus socks on! Ready to roll!"
She started her journey on the N253 to Tottenham Court Road shortly after 5am, before catching the N29 to Enfield Town.
She then took a third London bus out to Potter's Bar, before making for Luton on a Dragonfly bus, which caught her attention with its "interesting bench seats" and USB ports for phone chargers.
Emily said she was aiming to get as far as she could from London on Friday, when bus services were more regular than on weekends, making it all the way to Pontefract in West Yorkshire, where she stayed overnight.
On Saturday she rode through the north of Englandreaching Northumberland and staying overnight in Alnwick before continuing to Scotland on Sunday.
The journey took her to Northampton, Leicester, Derby, Sheffield, Leeds, through Yorkshire, Whitby and Berwick-Upon-Tweed, among other stops.
She says she spent £30 in total on buses in England and £16 on two buses once over the border in Scotland. "What a difference the £2 fare makes… it should stick around," she tweeted at the end of the journey.
Along the way, the public transport enthusiast live-tweeted highlights, from interesting bus decor to fabulous views. In Barnsley, South Yorkshire, she stopped to photograph "the most incredible post-modern bus station I've ever seen".
Emily arrived in Edinburgh at 2.30pm on Sunday (12 February), 38.5 hours after leaving London, tweeting: "Hello old friend… rolled in on the 51 Border Bus".
"My planned route was supposed to get me there by about 4.30/5pm," she told The Independent"but at the last minute a friend told me about a different bus route that would get me there even earlier – 2.30."
She says that once she got to the city, Lothian Buses offered her a free trip on one of their sightseeing buses around town. She then made a beeline for her favorite pub there, the Auld Hoose, for a large portion of nachos.
Although Emily rode the 840 bus, a Yorkshire route renowned as Britain's most beautiful, as part of her mission, she says: "I think the last day [through Northumberland into Scotland] was my favourite.
"I was going from Alnwick along the Northumberland coast and through Berwick, to Edinburgh.
"I love the Northumberland coast, I know that area very well and have great memories of cycling and road trips. It's really stunning scenery."
She says that, while the route was scenic and the sights varied, the most fascinating part of the experiment was connecting with other bus fans across the UK on social media.
"What was interesting was the social media and how into it people got," she says.
"People had so many opinions on the road; they'd say 'I'm waiting to get my OAP bus pass to do that, or 'my dad always wanted to do that'. There was this element of it being so banal but somehow reflecting people's own lives. Particularly for people who are from really small towns. I had people offering to meet me or bring me things."
She says she's done much more famous train routes across Canada, and journeys like the Trans-Siberian Railway, but something about this journey captured people's imaginations in a unique way.
Emily says if she could do it again, she'd spend more time at stops along the way. "I'd never been to Leicester and I thought, I would love to go back. I'd love to see more of Sheffield."