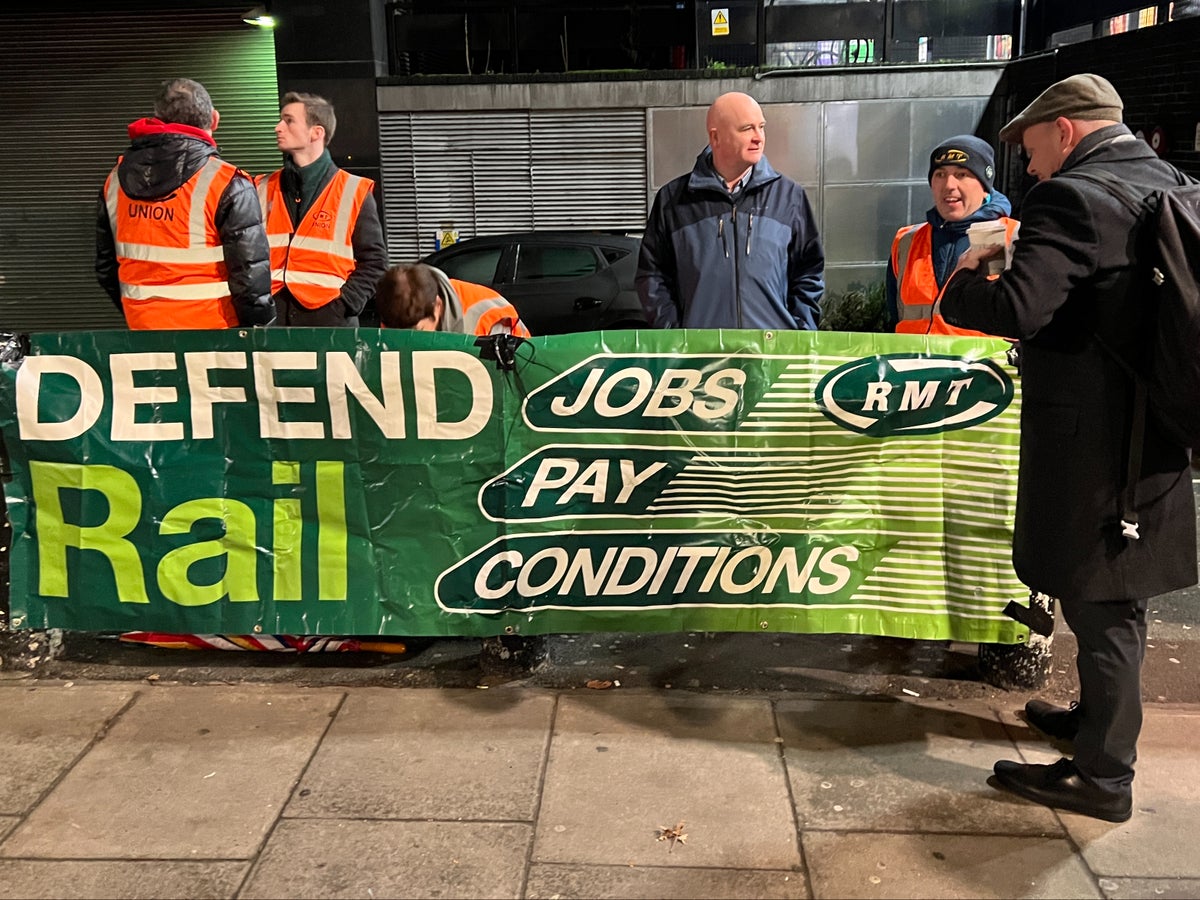 The leader of the RMT union has accused the government of prolonging the rail dispute as part of a deliberate strategy to keep down the pay of public sector workers.
Mick Lynchgeneral secretary of the biggest rail union, was speaking after the rail minister confirmed that the prime minister has been actively involved in pay offers made to trades unions.
Earlier, Huw Merriman told MPs on the Transport Select Committee: "The taxpayer is largely funding these pay increases.
"We have to look at what teachers are being given, what nurses are being given as well.
"We have to look across and that is why No 10 is rightly involved in these discussions."
In response, Mr Lynch said: "Today the government admitted that prolonging the rail dispute was part of a deliberate strategy that was dictated by the government's concern to keep down the pay of rail workers, nurses, ambulance workers and teachers.
"For months, this government insisted it had no role in the dispute while it paid the costs of the train operating companies and then intervened just before Christmas to torpedo the talks and ensure there was no settlement.
"The interests of businesses, rail workers and passengers have been sacrificed to a wider public sector pay agenda.
"The wider economy and the business interests who related on pre-Christmas trade were just collateral damage in that policy."
The RMT boss was speaking as talks continued between his union, the Rail Delivery Group (representing train operators) and Network Rail. Mr. Merriman expressed optimism that a settlement would be agreed.
But on Tuesday the train drivers' union, Aslefannounced further strikes by its members working for 15 train operators on 1 and 3 February.
Mick Whelan, general secretary of Aslef, told BBC Today: "We're working for companies that are making profits and paying dividends to shareholders, who've done a rather corrupt and immoral deal with the government to say they won't offer us a pay rise.
"The reality is, we've been trapped in a cycle of disruption for two-and-a-half decades."