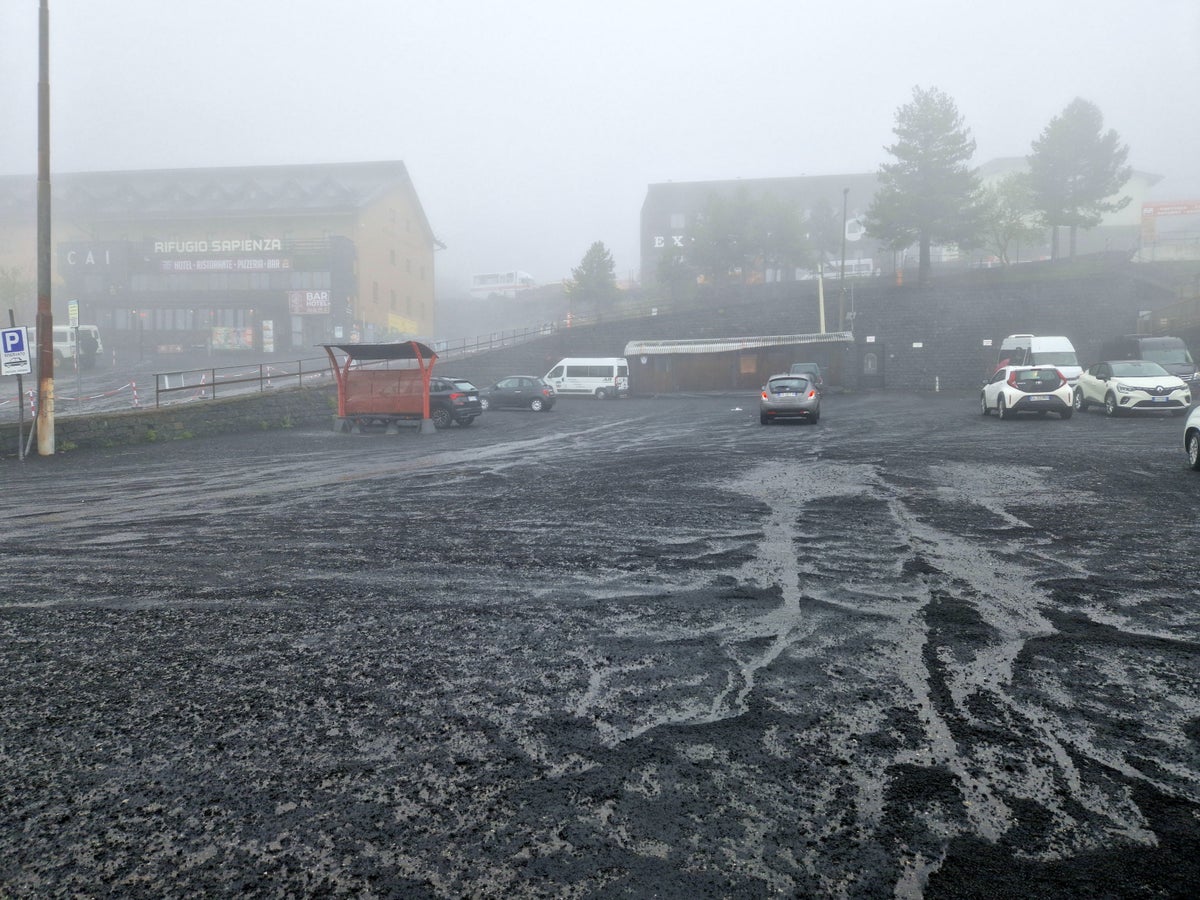 Flights were suspended at Sicily's Catania airport on Sunday after Mount Etna, Europe's most active volcanoshowered the city with a thick coating of ash.
Ash fell across the runway and over the city of Catania, as well as on at least one town on Mount Etna's slopes, according to Italy's National Institute of Geophysics and Volcanology (INGV).
The INGV, which closely monitors Etna with instrumentation on the slopes, noted that cloud cover on a rainy day impeded views of the eruption, which often serves up a spectacular display of flaming lava during the volcano's not infrequent spells of heightened activity.
No injuries were reported.
Photos and videos taken after the eruption show a massive plume of ash rising out of the volcano, covering the sky. Some photos also show ash on people's homes and cars.
Catania airport said that due to ashfall, flight operations were temporarily suspended.
The airport authorities said they are closely monitoring the situation and will resume flights once conditions permit.
The INGV indicated that monitoring had recorded evidence of a stepping up in tremor activity in recent days.
People in the towns of Adrano and Biancavilla reported hearing loud booms emanating from the volcano on Sunday, the Italian news agency ANSA said.
Italy's national Civil Protection Agency had noted on Thursday in an alert that in view of increased volcanic activity, "sudden" variations of Etna's activity could occur.
In early 2021, an eruption of the volcano lasted several weeks. But it hasn't unleashed a major eruption since 1922.
Mount Etna, towering at approximately 3,330metres tall (10,926 feet), is one of the world's most active volcanoes.
Due to its history of recent activity and the risk to nearby populations, Mount Etna has been added to the list of 16 Decade Volcanoes worldwide, a designation given by the United Nations to volcanoes that exhibit more than one volcanic hazard.
The volcano is monitored continuously by scientists to ensure the safety of nearby communities, while studying the geological processes at play.
Additional reporting by agencies