There Blockchain Solana suffered a new network failure major in 2023. The network faced many difficulties this weekend. It's about of a technical problem that caused a delay in transactions for several hours. This is not new, since these problems are recurrent with Solana since its launch in 2020. This is mainly due to the fact that the blockchain is focused on supporting a transaction rate high, which can put a lot of pressure on the nodes to stay in sync. THE validators of the infrastructure of Solana had concluded that the best solution was to sync a reboot and fork the chain. A first attempt was aborted when the validators realized they had chosen the wrong restart point, which further extended the delay.
Solana: New Network Outage Leads to Investigation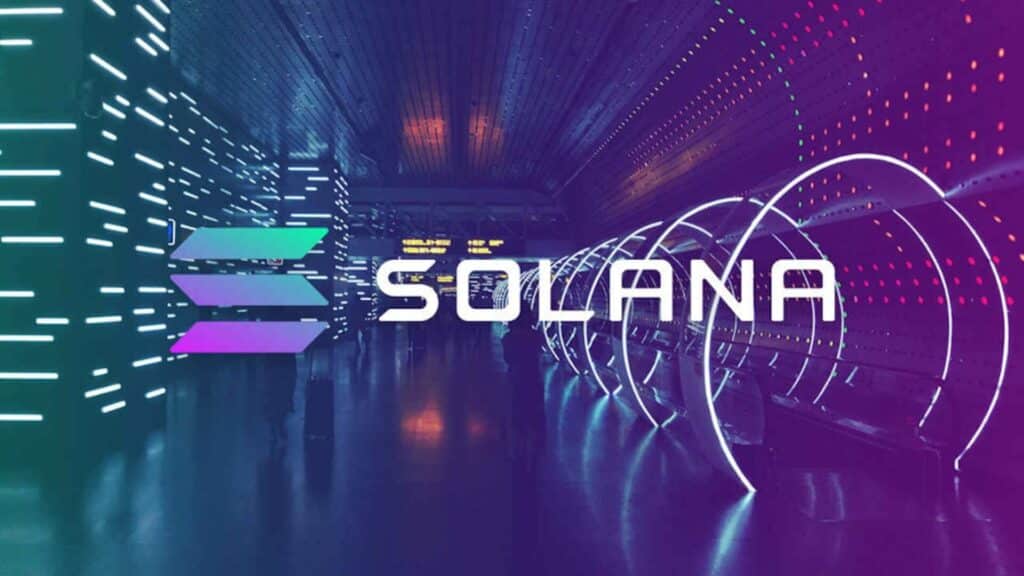 There blockchain Solana (SOL), who is used to network outages, had a difficult weekend. The activity of the blockchain was drastically reduced, dropping from an average of around 5,000 transactions per second (TPS) to just around 20. After hours of investigation, the developers finally found the cause of the problem, namely the upgrade to version 1.14, which had been observed on the testnet for about six months. Consequently, network validators had to coordinate to to restart the network to the previous version according to common instructions.
However, the first rollback failed, as the validators realized that they had chosen the wrong point of rewind, pushing back the finalization of the issue. The second joint effort of validators has been successful, because the return to a previous version of the network finally solved the observed problem. On February 26, the problem was finally resolved and transaction processing could resume normally. This incident is not unlike that of last October, when validators had to reset the blockchain to a previous state after an error in production of blocks.
The cause would be a problem with a large block
According to Stakezwiz, one of Solana blockchain validatorsA big block would be responsible for the ping spikes seen early in the network outage. This block would have obstructed Turbinethe proprietary block distribution protocol of Solana, which is responsible for the correct organization of the blocks. This problem would have caused the module to solana securitywhich allows the blockchain to continue validating constituent blocks and ignore the blocks users, to intervene to solve block problems in an automated way.
In this case, that wasn't enough, leading to a coordinated restart of validators. The reactions within the community were divided, with some doubting that Solana could ever overcome these rifts, while others hailed the blockchain decentralization. Anatoly Yakovenekothe founder of blockchain Solanaadmitted last October that the failures were "the curse" of network. The course of thestock of FLOOR seems to be less and less affected by blockchain outages, since it was only marginally affected over the weekend.
The article New network outage: Solana restarts its blockchain twice appeared first on Corner Academy