Former US President donald trump announced the release of the "Series 2" of the Trump Digital Trading Cards, his famous NFT collection. Launched on his social network Truth Socialthe second series includes 47,000 NFTs (non-fungible tokens), which is 2,000 more than the first set, possibly in reference to his ambition to become the 47th president. The tokens will be minted on the Polygon blockchain and will retain the original price of $99.
The new collection brings new works, rarity traits, and different features. Unlike the first series, no combination of 10 NFT's Series 2 will not have the same characteristics. In addition, collectors who buy 47 NFTs can claim a dinner with trump at his residence in Mar-a-Lago, Florida. Those who purchase 100 tokens will be able to participate in a dinner and receive a unique piece of Trump-themed artwork.
As anticipation for the second series grew, the floor price (minimum purchase price) of Donald Trump's original NFT collection fell sharply from nearly 0.4 ETH ($840) to 0.2 ETH (about $420) on OpenSea. The decline follows a spike in the value of the first collection in April due to news of Trump's arrest.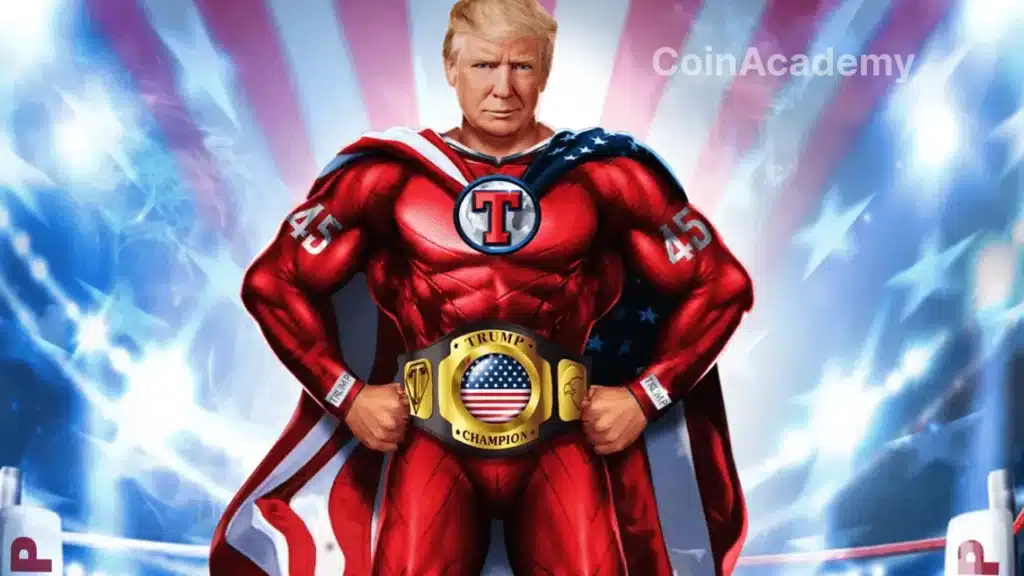 Trump launches second collection of NFTs amid indictment
THE Trump's ongoing legal troubles did not deter him from pursuing his ambitions web3. The former president released his first collection of NFTs in December, which sold out within hours. According to a recent filing from the US Office of Government Ethics, Trump earned between $500,000 and $1 million from the first collection.
The announcement of the Trump Digital Trading Cards Collection Series 2 was met with mixed reactions in the NFT collector community. Some see this as an opportunity thanks to the former president's notorious political personality, while others believe that Trump's involvement in the NFT space could tarnish the image of technology blockchain and digital assets in general.
The article NFT: Donald Trump launches his second collection of "digital trading cards" appeared first on Corner Academy