Soon, fans of Rolling Stones will have the opportunity to acquire one of 40 unique and period photographs. Each snap will come with a non-fungible token (NFT) linked to the physical collectible, acting as proof of ownership. However, they are not referred to as NFTs.
The companies OneOf and Globe Entertainment, responsible for the launch, prefer to use the name digital certificate of authenticity (DCOA). The series of photos, in the form of slides protected by transparent plastic frames, illustrates "historic moments captured during various tours between the 1960s and 1990s".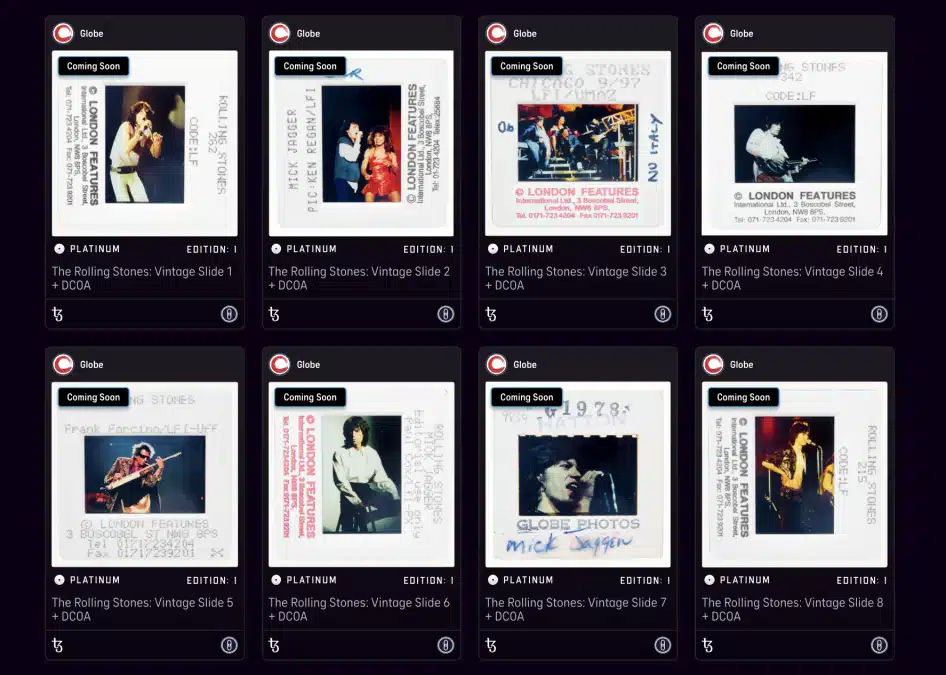 The adoption of more general terms such as "digital collectibles" in place of "NFT" for crypto or NFTs with utility is on the rise, especially to reach a wider audience. The sector of NFT has suffered from significant controversy and deprecation, prompting some to turn away from this previously popular space. The Rolling Stones Limited Edition Photo Slides and NFT Collection will be available starting next week, priced between $199 and $300.
The article NFT: Iconic Rolling Stones moments immortalized in NFT appeared first on Corner Academy