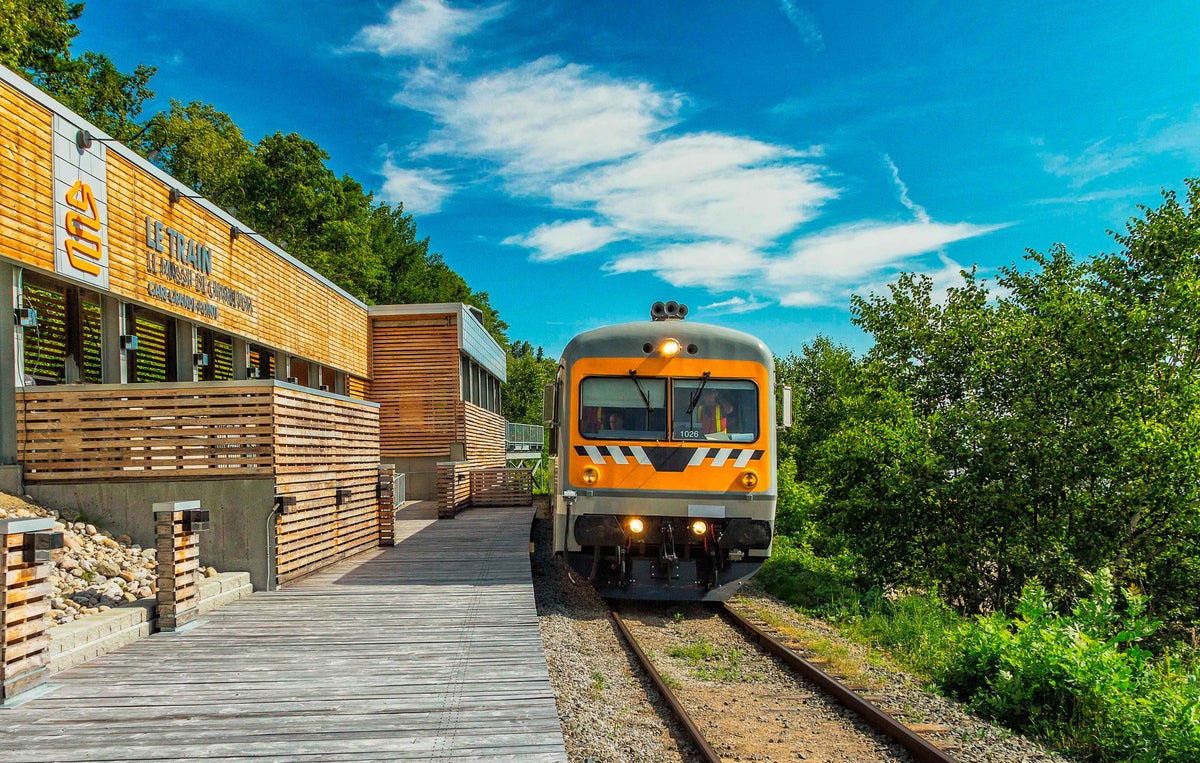 North America's first zero-emission train is set to launch in Quebec this summer.
The Train de Charlevoix will run solely on green hydrogen, making the 90-minute journey between Parc de la Chute-Montmorency and the town of Baie-Saint-Paul along the St Lawrence river.
The route departs from the 83-metre-high Montmorency Falls, a large waterfall located just outside Québec City, arriving at the town of Baie-Saint-Paul, home to mountains and art galleries.
The Train de Charlevoix will also run an eco-agro tourism tour throughout the summer, where passengers are accompanied by a guide on an excursion that includes three stops at local breweries, showcasing sustainable products and expertise in the area.
Releasing only water vapor into the environment, the service will operate from 17 June to 30 September, enabling visitors to enjoy the natural beauty of Charlevoix with minimal impact on the environment.
In August 2022, Germany launched the world's first hydrogen-powered passenger trains.
The Coradia iLint trains release zero emissions, with only steam and condensed water emerging from their exhaust, can reach speeds of 140mph, and have the potential to run for 1,000km on a single tank.
Closer to home, HS1 – the high-speed link between London's St Pancras International, Kent and the Channel Tunnel – announced in 2020 that it was on track to become the UK's first railway to be powered by renewable energy.
At the launch of its sustainability strategy in 2020, HS1 Ltd CEO, Dylan Crowther, claimed that the service was "the Green Gateway to Europe".
While train trip has seen a spike in interest in recent years, inspired by the slow travel movement and increased environmental awareness, the high cost of rail tickets in the UK has somewhat hampered such ambitions.
A 2021 study by consumer group Which? found that, while rail journeys produced 80 per cent fewer carbon dioxide emissions than plane travel, train fares on popular UK routes were up to 50 per cent more expensive than air fares.
"Travelers who choose to take the train face significantly higher fares and journey times, putting those who want to lessen their environmental impact at a disadvantage," said Which? travel editor Rory Boland.