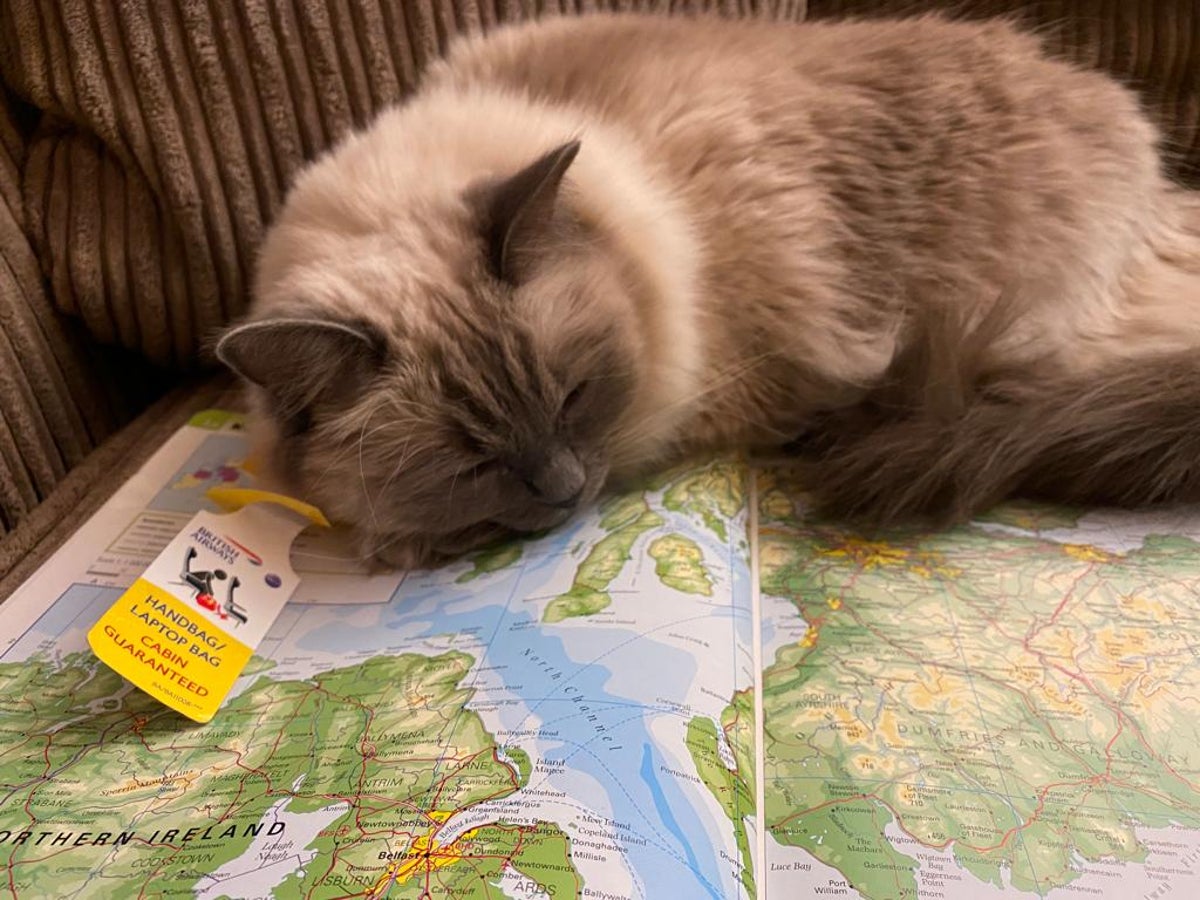 The "oven-ready" Brexit deal agreed by Boris Johnson with the European Union created a serious barrier in the Irish Sea for travelers from England, Wales and Scotland to Northern Ireland – with all manner of restrictions on everything from pets to packed lunches.
What difference would the Government's new Windsor Framework make? All the key questions are answered here.
What are the main rules at the moment?
As originally negotiated under the Northern Ireland Protocolthe nation is treated as part of the EU Single Market and being outside Great Britain for customs purposes – which means a wide range of rules are in force.
"Core to the problems with the protocol was that it treated goods moving from Great Britain to Northern Ireland as if they were crossing an international customs border," says Rishi Sunak.
The current prime minister – who voted for the protocol he now deplores – says: "This created extra costs and paperwork for businesses, who had to fill out complex customs declarations."
Farts
Alsatians to Antrim? Tabbies to Tyrone? Ferrets to Fermanagh?
Animals such as dogs, cats and ferrets may only be brought into Northern Ireland if they comply with the EU Pet Travel Scheme.
From countries within the EU a pet needs:
a microchip
a rabies vaccination administered by an authorized vet, and to wait before traveling until the appropriate immunity has developed
a pet passport
tapeworm treatment
From Great Britain you also need "a single use EU animal health certificate confirming microchip and vaccinations". This requires attendance at an Official Veterinarian and paying £180 before every visit.
Customs
Careful with your snacks, sandwiches and other food supplies. The standard rule is: no "POAO". This stands for Products Of Animal Origin, and the government specifically warns travelers cannot take food "containing meat or dairy (eg a ham and cheese sandwich)" into Northern Ireland.
There is an exemption for powdered infant milk, infant food, and special foods required for medical reasons; they must weigh less than 2kg and be packaged, proprietary brand products.
Vegetables and most fruit are also banned – though bananas, coconuts, dates, pineapples and durians are permitted.
The rule for fish is easier: travelers are allowed to bring in up to 20kg.
Honey, too, is transportable to the European Union or Northern Ireland in quantities of 2kg or less.
Cash
"You'll need to make a declaration if you, or people you're with, are carrying €10,000 [£8,800] or more of cash and traveling from Great Britain to Northern Ireland," says the UK government.
What will change?
Farts
The requirement for EU-standard compliance is to be dropped.
The prime minister told Parliament: "A pet owner traveling from Great Britain to Northern Ireland just needs to make sure that their pet is microchipped and then they will simply need to tick a box when booking their travel."
Customs
The aim is that goods being taken from Great Britain into Northern Ireland and going no further will be allowed to use a "green lane" with no routine customs checks.
"Within the green lane, burdensome customs bureaucracy will be scrapped and replaced with data sharing of ordinary, existing commercial information," says Rishi Sunak.
"The only checks will be those required to stop smugglers and criminals."
Cash
The requirement to declare large amounts of cash is expected to be dropped.
Great. All clear now?
No, there is a long way to go politically, and it may well be that the change in rules will not come about in time for the summer holidays.
Have the passport rules changed between Great Britain and Northern Ireland?
No. Passports are not required for such an intra-UK journey, though some airlines may ask for photo ID.