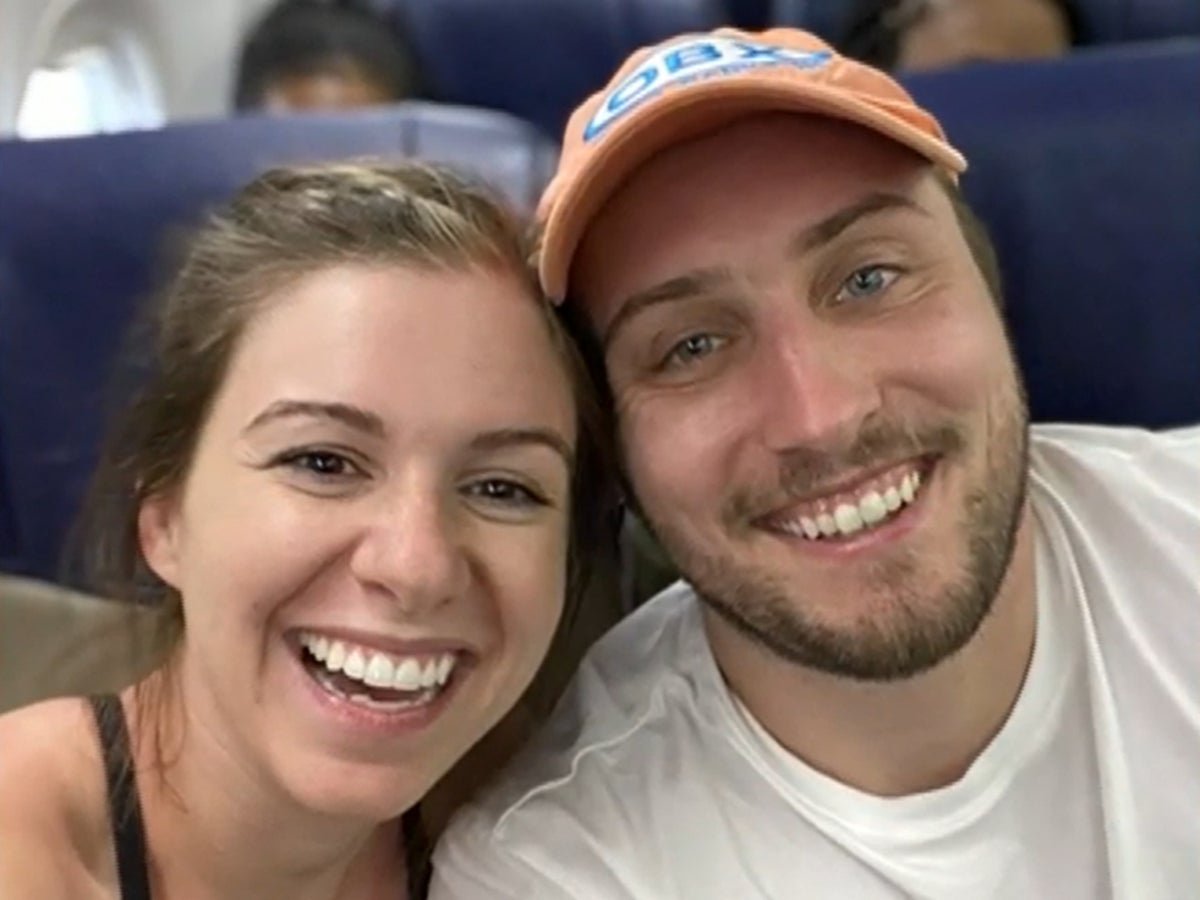 A pair of nurses saved a fellow passenger's life after his heart stopped and he fell unconscious during a flight.
The incident happened during a three-hour Southwest Airlines flight from Fort Lauderdale to Baltimore on 1 May.
Qualified nurses Emily Raines and Daniel Shifflett were returning home from a cruise in the Bahamas when a flight attendant asked if there were any doctors on the plane.
"We just kind of looked at each other", Mr Shifflett told The Washington Post. "I could hear the panic in the flight attendant's voice."
Ms Raines and Mr Shifflett were taken to the unwell passenger after making their medical qualifications known.
The couple found the man slumped in his seat and another crew member trying to do chest compressions on him. They soon noticed the male passenger was unconscious, didn't have a pulse and his complexion had turned purple.
Mr Shifflett urged the flight attendants to move the passenger onto the flat floor and explained that "otherwise, the compressions aren't going to do anything."
Although "it was difficult to do, because we were in the middle of a plane aisle, which is very thin," the man's heartbeat miraculously returned 15 minutes later ahead of the plane's emergency landing.
Medical staff on the ground subsequently transported the man to hospital.
Ms Raines and Mr Shifflett have since been contacted by the passenger's wife, who said: "We are still not completely sure what happened. He didn't have a heart attack. Obviously, his heart stopped, but they believe multiple factors played a roll. Mostly, it was due to low oxygen levels."
"Not a lot of times when you give CPR or have situations like this do patients truly make it. It doesn't happen often," Ms Raines said, adding that they almost changed their flight to another one, but thankfully didn't due to it being too expensive.
"It's not every day that these things happen. I'm really glad we were able to be there to help," she continued.
"I cannot possibly thank you enough for saving his life. There are no words," the passenger's wife told the couple.
The Independent has contacted Southwest Airlines for comment.