On its Twitter account, the leader of NFT marketplaces, OpenSeaannounced DELETE temporarily expenses of its platform in addition to a modification of its royalty policy whose mandatory rate will be adjusted to 0.5%.
To simplify, the 2.5% fee collected by OpenSea during each sale on its platform disappear temporarily. At the same time, while the marketplace had pledged to support creators by forcing payment of all royalties requested by them, a change is made to this policy.
In fact, as of today, the collections NFT whose creators claim royalties will only be able to force the payment of 0.5% of each sale on OpenSea. Platform traders may decide to increase this rate (optionally) in order to support creators. Also, the famous list black (a marketplace filter operated by OpenSea) will no longer apply to NFT marketplaces which use the same parameters as OpenSea (namely 0.5% minimum royalties and the rest optional).
This sudden change is not insignificant and is a very clear reaction to the direct and recent attack of Blur.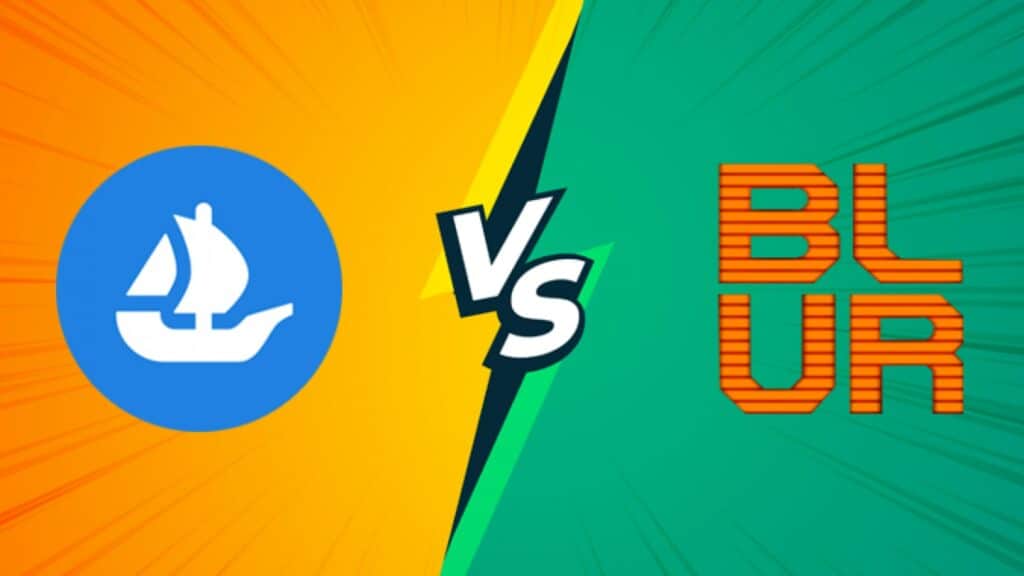 Learn more about Blur's attack: Blur CEO urges creators to block OpenSea
OpenSea explain this change by massive transition what the NFT ecosystem has been through. Since October, the marketplace has started to see significant volume and users migrating to NFT platforms that do not fully enforce the payment of royalties to creators.
Today, this change has accelerated dramatically, despite our best efforts.

OpenSea
OpenSea explains that it has worked to defend creators' income on all collections by accusing its competitors of playing on this lever to attract many users and eat the leader's market share. By introducing the "Filter Operator", OpenSea was convinced that rule enforcement we chain was the best way for the creators of to secure their income stream from the continued resale of their work.
Eventually BONE openly quotes its competitor and especially its recent actionsdefining the latter as crucial to this recent decision-making:
According to OpenSea approximately 80% of total NFT ecosystem volume does not pay full royalties creators, and the majority of the volume (even accounting for inorganic activity) has moved to a no-cost environment.
With his attack, Blur explained that he wanted find an agreement with the giant so as not to have to ask the creators to block OpenSea. It seems to be done now:
We are updating the operator filter to allow sales on NFT marketplaces with the same policies (including Blur, which keeps its promise).
Now, creators won't have to make the false choice between receiving revenue on OpenSea or Blur.

OpenSea
If fame and UI from OpenSea enabled it to survive despite huge fee differences compared to its competitors, what will become of the latter (and of Blur at the same time), now that the market leader is offering competitive selling fees?
The article OpenSea scraps fees and cuts royalties to 0.5% appeared first on Corner Academy