As the clock ticks towards the end of May, the crypto world is preparing for a peculiar event. An impressive number of 386 million Optimism tokens (PO), valued at approximately $587 million, is set to be unlock May 31. This event marks the end of the initial acquisition period for early contributors and investors, triggering concern about possible downward pressure on the token's price. This release, one of the largest scheduled for this year, is expected to simply double the circulating supply of tokens, given the current total circulating supply of around 335 million OP tokens.
The Consequences of Unlock Optimism
This token unlock could induce substantial selling pressure on the token PO. The logic is that early-stage investors, who are currently holding considerable yields, could choose to take their profits. The list of seed investors for Optimism includes venture capital giants in the crypto such as Paradigm, Andreessen Horowitz (a16z)And IDEO CoLab Ventures. In particular, the investment firms that participated in the initial round table, Paradigm And IDEOhave seen their initial investments swell by an impressive 10.000%.
On the other hand, the average purchase price for these VCs is around $0.24, which translates to an overall gain of over 500%. So while the unlock may cause some selling, these investors could also choose to hold onto their tokens, betting on further appreciation.
In the crypto world, a token unlock is a scheduled event that allows early stage investors and major development contributors access to their tokens, which have been frozen for a pre-determined amount of time. This "freeze" phase is intended to avoid large-scale asset sales during periods of low liquidity, an event that could have a significant impact on the price of the token.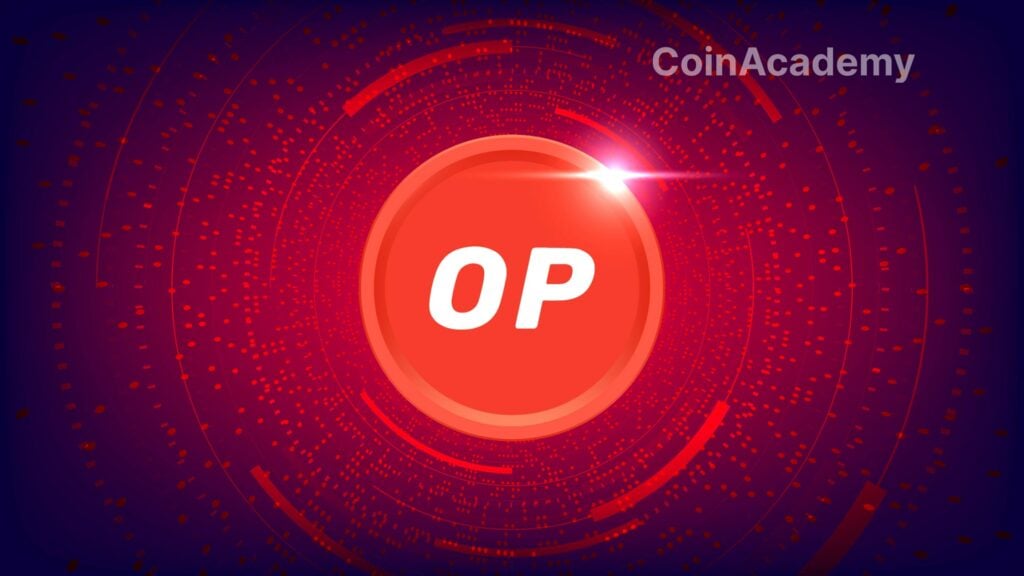 Optimism and its place in the Ethereum network
Optimism bills itself as a layer 2 scaling solution designed to improve the speed, cost effectiveness, and efficiency of transactions on the Ethereum network. The token in question, POserves as a token of governance for the Optimism network. The network launched its first airdrop live on June 1 of last year, distributing OP tokens to approximately 250,000 early network user addresses. The second major airdrop took place on February 9, 2023, distributing over 11 million OP tokens to over 307,000 unique addresses.
Market Trends: A general downward trend for the OP token
The token PO has been on a downward trend over the past few months, with intermittent spikes in trading activity due to airdrops. As the unlock approaches, the token's short-term value has taken a hit, currently hovering around $1.5, down 8% in the last 24 hours. Additionally, the OP token has fallen 53% from its summit historic $3.54, reached on February 24 of this year, according to CoinMarketCap.
The article Optimism: Nearly $600 million in OPs about to be unlocked appeared first on Corner Academy