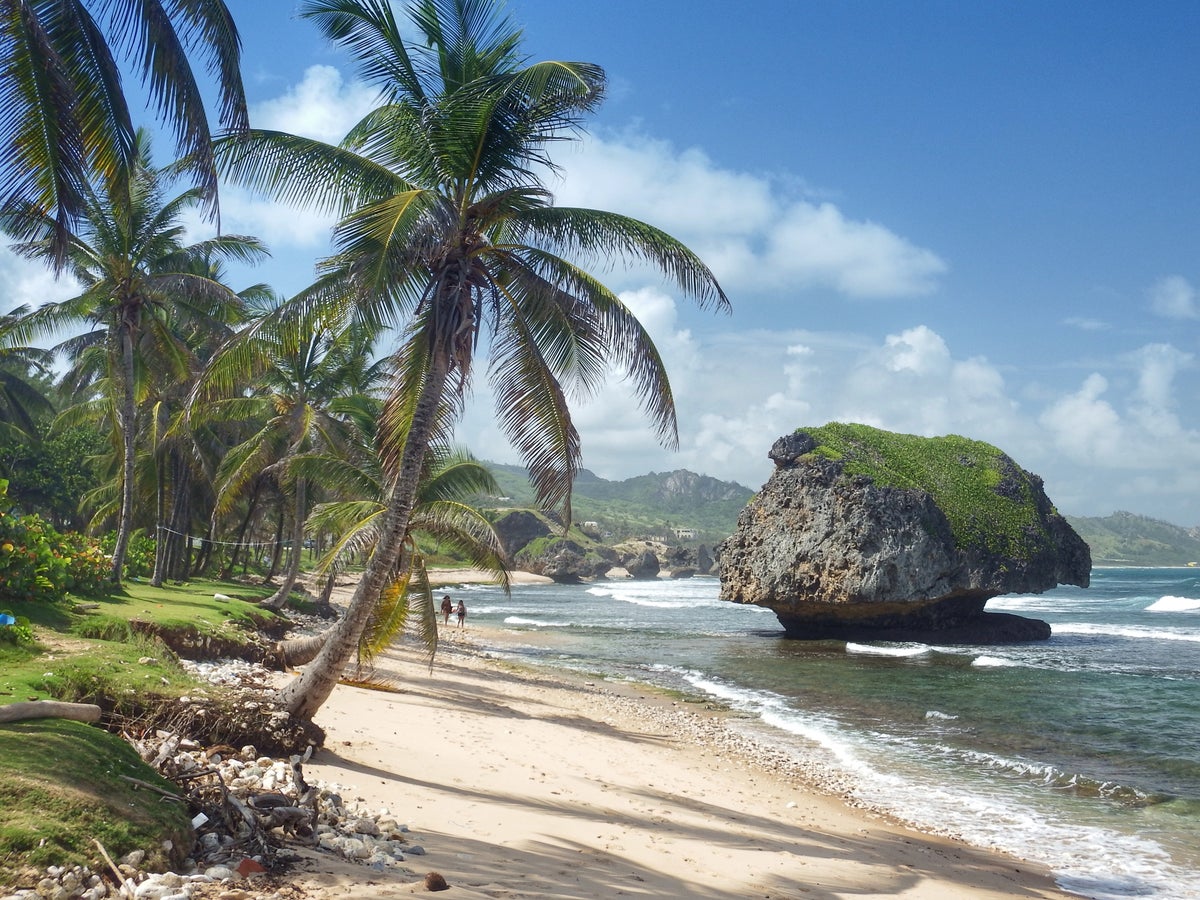 One in four UK office workers plans to take advantage of remote working to log-on from abroad in 2023, according to a new study.
A survey of more than 2,000 people conducted by Censuswide on behalf of global risk management and insurance broker Gallagher found that a third (32 per cent) also intended to embrace the "workation" (working vacation) against company rules.
Tea Covid-19 pandemic has been a catalyst for the adoption of hybrid working, with many businesses' staff now often combining remote working with more traditional office-based hours.
With this more flexible approach to work, more people have also embraced life as a digital nomadan approach that enables them to work from anywhere in the world with a reliable internet connection, while also enjoying the benefits of global travel.
And with the cost of living crisis showing no sign of abating, more Brits are considering a move abroad, with one 2022 study showing that half of those surveyed intended to leave the UK due to soaring energy, housing and food costs.
Tempted? You're in good company. We've selected some of the best destinations for remote working.
Glorious weather, great beaches and excellent food: it's not hard to see why Spain's popularity with British tourists endures. Those reluctant to come home after a week of sun and sangria are in a good position after the Mediterranean country announced its new digital nomad visa, which will enable Britons and those from other non-EU countries to have the chance to work and live abroad.
Successful applicants will be permitted to live and work in Spain for up to a year initially, with a possible extension of up to five years.
The visa will be available to those who work remotely for companies outside of Spain, as well as workers who receive up to a maximum of 20 per cent of their income from Spanish-based businesses.
Applicants must show they earn enough money to be self-sufficient and will be required to present an employment contract showing they've worked with a company for three months or more. If self-employed, the applicant must prove they've worked with businesses outside of Spain for longer than a year.
The application process is set to open before the end of March 2023.
Read more: Why Spain by boat is the most civilized way to travel
Home to some of the oldest wine-growing regions in the world, golden beaches and gnarly surf spots, Portugal has plenty to recommend it for a working holiday. And digital nomads can now apply for the Passive Income D7 visa in order to stay and work there for longer.
Once approved, applicants are issued with a Portuguese residency card that is valid for two years, with the option to renew at the end of the second year.
The Passive Income Visa is aimed at those who intend to live in the country, however, so you must spend six consecutive months, or eight non-consecutive months in Portugal, each year.
Applicants must also earn a minimum of €8,460 (£7,478) per year.
Read more: How Porto is reinventing its wine heritage
"Croatia, your new office!" proclaimed the name of the campaign launched by the Croatian National Tourist Board in 2021 to attract digital nomads to the Balkan country. Boasting 1,800km of dreamy coastline on the Adriatic Sea, plus the historic cities of Dubrovnik and Split, Croatia has long been an attractive proposition for UK travellers. Now, its digital nomad "visa", which is in fact a residence permit, enables remote workers to stay for up to a year.
Applicants from third-party countries must prove they work for a company outside of Croatia or own their own business based elsewhere.
They must have valid health insurance and prove they can financially support themselves, earning at least 16,142 kuna (£1,823) per month and 646 kuna (£73) per additional family member.
If you're looking to save, Estonia could be just the ticket. Renowned for its comparatively cheap living costs, the country has also gained a reputation for being a major digital hub for remote workers. First introduced in July 2020, its visa for remote workers allows them to live in the country for a maximum of one year while working or doing business remotely. With more than 50 per cent of the country covered in forest, this is a great destination for nature lovers. However, successful applicants need a higher income than that required by other schemes: they must earn at least €3,500 (£3,000) a month.
Read more: Why Estonia's capital is the best city in the world for digital nomads
Powder-white sands, warm turquoise waters and a Unesco World Heritage–listed capital: the prospect of spending a year on this caribbean island is an irresistible one. Introduced in 2020, the Welcome Stamp visa enables people from around the world to spend a year in "paradise".
The visa costs $2,000 (£1,660) for individuals and $3,000 (£2,500) for families and lasts one year, but applicants can reapply. Visa holders are also exempt from paying Barbados income tax. You'll need to be bringing home the proverbial bacon to join the party, however, with successful applicants required to earn at least $50,000 (£41,500) per annum.
"Covid-19 has changed work globally, with a larger number working remotely from home. Now we can give you certainty for the next 12 months that you can work from here," said Prime Minister, Mia Mottley when the visa launched.
"Rather than coming for the usual week, or three weeks or a month, why not plan out your business?
"We have a mechanism that allows people who want to take advantage of being in a different part of the world, of the sun, sea and sand, and a stable society; one that functions well. Barbados is a perfect place for you to come."
Read more on European hotels: