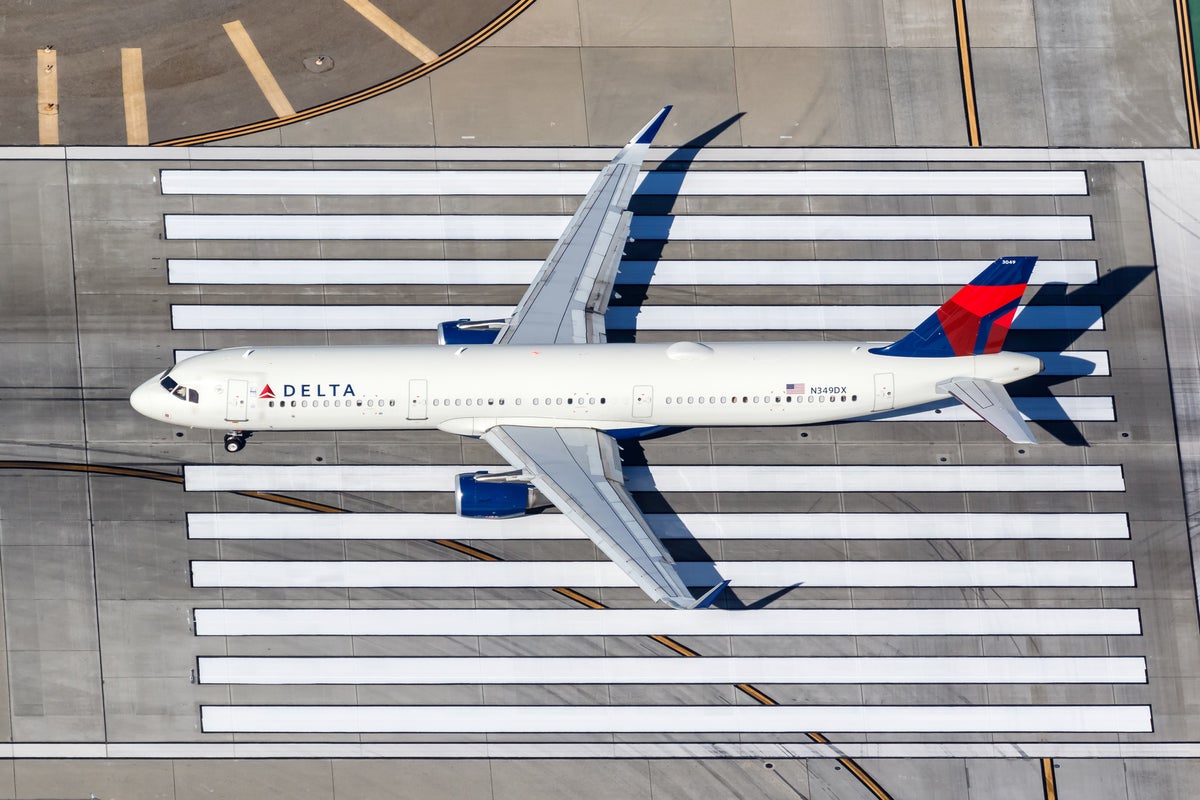 A plane was forced to make an emergency stop during take-off after another aircraft crossed the runway.
Delta Flight 1482 was heading down the runway at Louis Armstrong New Orleans International on Friday night when a private Learjet rolling on the tarmac got too close for comfort, leading the Delta Airbus A321 to come to a screeching halt, reports WVIEW.
According to the Federal Aviation Administration, the Learjet never crossed the "hold short line" but the air traffic controller canceled take-off clearance for the Delta Airbus A321 out of an abundance of caution.
One of the passengers, Dallas Richins, said: "It was the first time I've really been scared on an airplane – and I've landed in Tucson with a fire truck spraying foam – and it didn't bother me as bad as last night."
The plane remained on the tarmac for close to 45 minutes before it returned to the gate to allow the aircraft's brakes to cool down. Passengers could hear and feel the thump of shredded rubber from the plane's tires, damaged during the emergency stop, according to Mr Richins.
The experience didn't get any easier following the incident, as travelers scrambled to rebook flights.
"It was a disaster," Mr Richins said. "I was on hold with Delta forever. Poor people, they didn't have any staff there. So the flight attendants were rebooking people."
In a statement, Delta Airlines said: "Nothing is more important than the safety of our customers and people and we apologize to our customers for the inconvenience and delay of their travels."