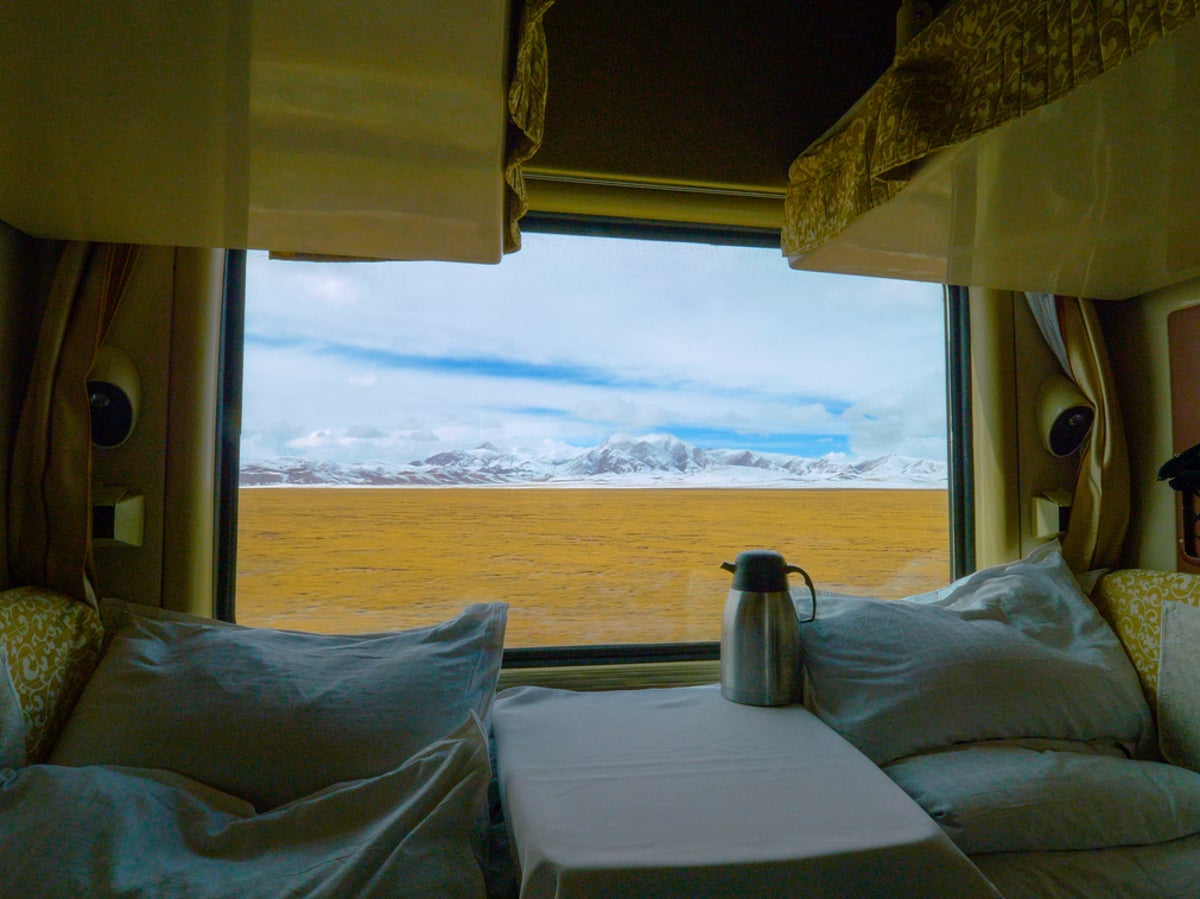 Just a fortnight into 2023, reasons to feel positive about anything feels few and far between. The war rages on in Ukraine. The cost of living crisis is pushing thousands to the brink of poverty. Strikes across healthcare and transport are bringing vital services to their knees. And always, beneath it all, the planet is burning; temperatures continue to climb as humanity continues to fail to act quickly enough to address the climate crisis.
Cheery stuff, huh? I bet you're glad you clicked through to this article.
All that said, there always remain reasons to stay hopeful. And, in this new column, Travel PositiveI'll attempt to find those in the world of travel: the sustainability good news stories that are getting me genuinely excited about taking my next trip. Here, we'll be swapping doom for delight, anxiety for inspiration. Join me, won't you, as we celebrate the sunny side of what one of my colleagues calls "the industry of human happiness"?
After all, there is little in this life that brings joy like travel does. But there's no doubt that it causes more harm than good when it comes to people and planet: ever-increasing numbers of emissions-heavy flights contributing to the Earth's warming; cruise ships dumping thousands of passengers at a time on destinations unable to accommodate them all; the rise of accommodation-sharing platforms pricing out local residents; overtourism putting a strain on once pristine destinations.
However, plenty of places are fighting back post-pandemic, attempting to replace previous unworkable tourism templates with something better, something which works for inhabitants as much as it does visitors. When you start looking for them, in fact, there are many reasons to feel positive about the future of travel at every turn.
One of the elements allowing for more sustainable trips that's really getting its groove back is the humble sleeper train. Rail travel is clearly much better, emissions-wise, than hopping on a jet – producing on average 16 per cent of the CO2e emissions burped into the atmosphere by a flight per passenger, per kilometer – and much more enjoyable, too, in this travel editor's honest opinion. Watching the countryside speed past, with the space to stretch out and wander about the cabin at will, plus no seatbelt signs, turbulence or limited baggage allowance to contend with… what could be finer?
Admittedly, there is this to say of slow travel: it is slower, generally speaking. That's not really a problem if you change your perspective and start thinking about the journey as being as much a part of a holiday as the destination/s. But if your main reason for taking to the skies is because you're time-poor, night-time trains can be a massive boon. Allowing you to travel overnight – to use "dead time" when you'll only be sleeping anyway – they can hugely cut down on the amount of annual leave you need to take when exploring the UK or further afield in Europe by rail.
And here's the great news – sleeper trains are making a stellar comeback. There used to be countless routes across the Continent; but the network got eroded by the rise of cars, followed by the explosion of commerical aviation and proliferation of low-cost flights. Now, they're back with a vengeance – Austrian operator OBB in particular has been steadily adding destinations to its Nightjet offering, while new companies are also popping up to answer increasing demand.
The new route that's generating the most excitement right now is Brussels to Berlin, launching in late May this year. It means enjoying a long weekend in Berlin will soon be possible – minus the flights. This game-changing sleeper service enables passengers to set off from London mid-afternoon and arrive into the German capital by 7am the next morning. Simply catch the Eurostar from St Pancras at 3pm, arriving into Brussels at 6pm. After a speedy changeover, travelers can continue their journey onboard the new night train at around 7pm. There's breakfast offered onboard, plus a choice of accommodation options, from seats to shared couchettes (with beds) to private sleeping compartments. Prices start at €49 for a seat and tickets go on sale on 20 February.


52 million tickets sold for ultra-cheap travel in Germany
Show all 2
If that's not reason enough to feel more positive, over on the policy side of travel, a new campaign called Train Over Plane from SilverRail is tracking active legislation and ongoing conversations about phasing-out flight routes where the journey can be completed by train in less than 2.5 hours. By modeling what would happen if all the proposed short-haul flight routes were scrapped across France, Spain, Austria and the Netherlands, Train Over Plane has calculated that 2.4 million extra passengers would take the train and 320,000 tonnes-worth of carbon emissions would be saved every year.
So chin up, and best foot forward: there may be a long way to go, but no need to curb our wanderlust just yet.