This week, the protocol Tornado Cash made a comeback with A new fork using the zero-knowledge technology in order to prove its legitimacy: Privacy Pools. Tornado Cash had come under the spotlight by OFAC due to certain anonymity issues allowing its use by criminals. A few months ago now, the protocol website as well as the GitHub repositories had been closed due to illegal activities presumed such as whitening silver and traffic. It was from that moment that some developers set to work to find solutions between anonymity and the fact of being able prove the legitimacy of the funds. A first solution is proposed.
Privacy Pools: preserve anonymity and prove the legitimacy of funds
The developer Ameen Soleimani actively worked on a new version of the protocol through a forked to resolve the issue and address previous complaints from the Department of US Treasury regarding money laundering. Specifically, the original operation will remain the same for users, namely depositing their funds into a liquidity pool and then withdrawing them to a totally blank address, preventing the addresses from being linked together. Privacy Pools uses zero-knowledge (ZK) proofs to prove that funds from anonymous transactions are not linked to criminal activity.
"This is an opportunity to demonstrate the ingenuity of the crypto community in terms of self-regulation and to highlight the awesome power of zero-knowledge proofs." says Ameen Soleimani, who develops Privacy Pools. This innovation is based on a well-known system, the Zero-Knowledge Proofswhich make it possible to verify information, such as a transaction on a blockchain, without disclosing the specific details of the transaction. Patience is required, however, as this version of the protocol is still experimental and has only been applied to the testnet ofOptimism than last week. While an earlier attempt developed by Chainway was also able to prove the innocence of compromised addresses, Privacy Pools offers something different, but just as functional.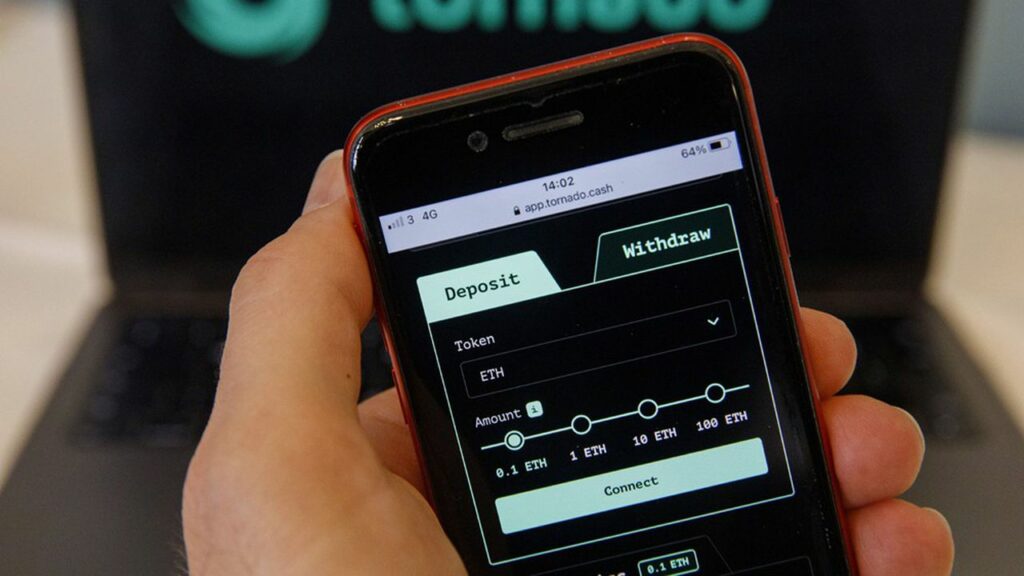 Privacy Pools V0: how it works
Basically, the "Privacy Pools v0" work the same way as Tornado Cash, that is, they are designed to break the link between your original deposit address and your new withdrawal address. However, privacy pools v0 (Privacy Pools V0) add a new layer of settings. The protocol of Privacy Pools allows you to configure privacy sets that allow honest users exclude hackers and bad actors from their transactions. This makes it difficult for money launderers to take advantage of the system. Therefore, users can prove two things.
The first is proof of inclusion in a subset of good repositories and the second proof of exclusion of a subset of bad repositories. At thread time, as communities create repositories, anonymity of pirates is reduced to include only bad deposits, which of course prevents any possibility of money laundering. It now remains to be seen whether these developments will lead to a relaxation of the OFAC Sanctions. At the end of January, Vitalik Buterinco-founder from Ethereum, opened the debate on invisible addresses. These allow users to increase their privacy and, at the same time, solve the problem of address reuse.
The article Privacy Pools: the Fork of Tornado Cash that allows you to prove your innocence appeared first on Corner Academy