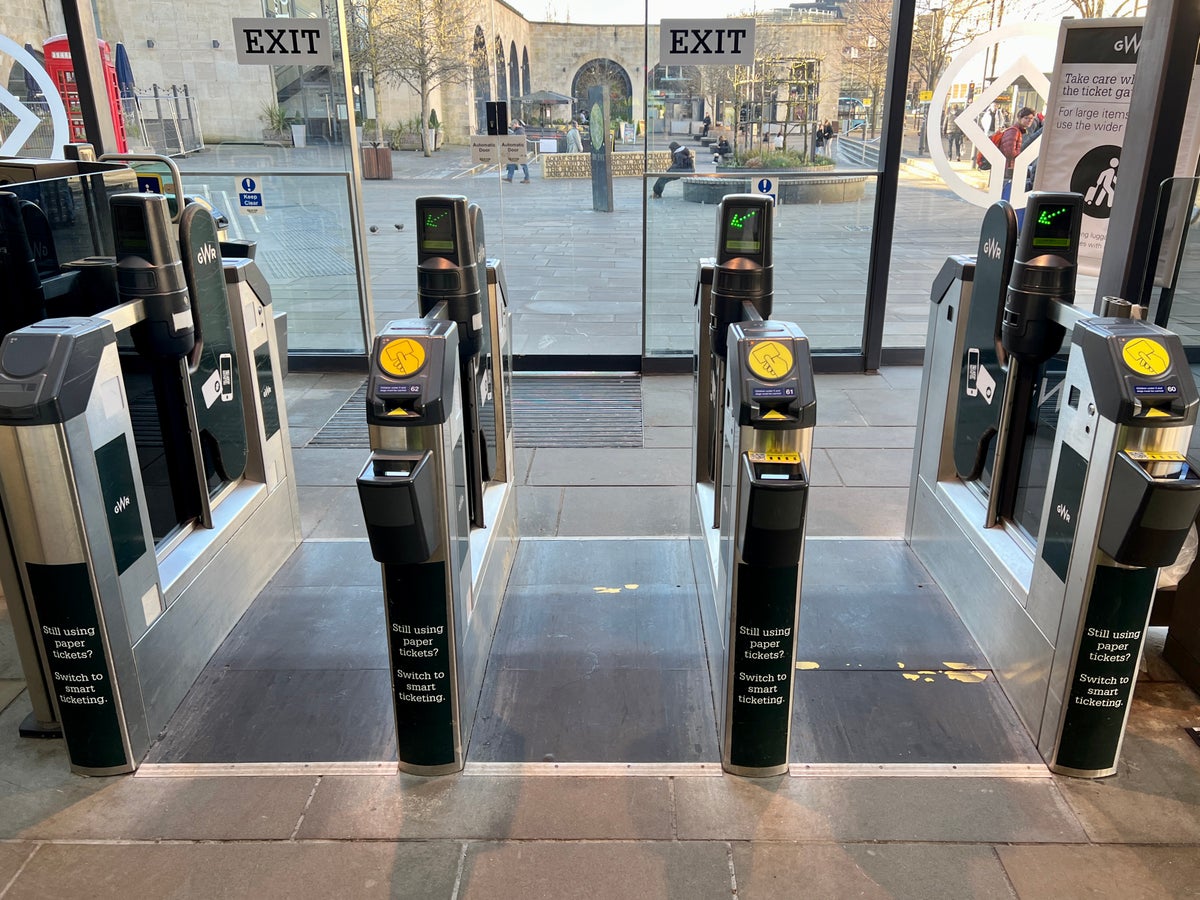 The penalty fare for failing to have a valid train ticket has soared. After 16 years at £20, the payment demanded for traveling by train without a valid ticket will increase to £100 – plus the price of the full single fare applicable to your intended journey.
In the case of a journey from Manchester to London, that could mean a charge of £284.70 if the £100 penalty is added to the cost of a one-way journey.
While the penalty is reduced to £50 if paid within three weeks, it is still a very sharp increase from the previous level.
These are the key questions and answers.
Why do penalty fares exist?
On trains in the UK and elsewhere, it has long been the case that some individuals will try to evade the system and travel without a valid ticket. The penalty fare is designed as a deterrent: at £100 (or £50 for reasonably quick payment) plus the full single fare, the aim is to disincentive people from taking a risk.
But isn't that what the station gates are for?
The automatic gates are designed to check tickets – but sometimes they are left wide open, and many stations have no gates at all.
In any event automatic gates cannot detect offenses such as adults traveling on a child's ticket, people getting railcard discounts without the appropriate card or traveling on a train for which the ticket is not valid.
How bad is the problem?
Tea Rail Delivery Group (RDG), representing train operators, says that £240m a year was lost pre-pandemic – equating to an astonishing £457 per minute. Effectively this is cash lost to the rail industry and the taxpayer, who now bankrolls the whole thing.
What has happened during and since the peak of the pandemic?
During the pandemic, fare revenue collapsed – and as a proportion of total journeys, fare-dodging anecdotally became easier and more common, with fewer ticket checks.
Since then, pressure on incomes means more people may be tempted to avoid paying the full fare.
A spokesperson for the RDG: said: "Fare dodging is unfair because it means less money to improve trains or to keep fares down which benefit everyone.
"This increase in the penalty fare, the first in 16 years, will make it easier for the rail industry to clamp down on the minority of people who want to travel for free at the expense of other passengers."
What could put you at risk of a penalty?
The general principle is: if you have had an opportunity to buy the ticket and declined to take it, you should pay.
Examples include:
Not having a ticket because you decided not to queue at the station
Using an operator-specific ticket on the wrong train firm, eg Avanti West Coast/London Northwestern between Birmingham and London
Traveling on a discounted ticket but without the appropriate railcard (though some leeway is given if you left it at home)
Using an Advance ticket on the wrong train
Sitting in first class with a standard ticket (though this is not a problem on Southeastern, which has abolished the class but not the actual posh seats)
Traveling on a child ticket if you're over 16
Traveling beyond the station on your ticket
But there's no ticket office or working ticket machine at my station?
Train firms say: "Where a station isn't staffed, or the ticket machines aren't working, you must pay for your journey at your earliest opportunity; either on board or at the first available station."
Does it get any worse than a penalty fare?
Yes, if revenue protection officers wish, they can prosecute.