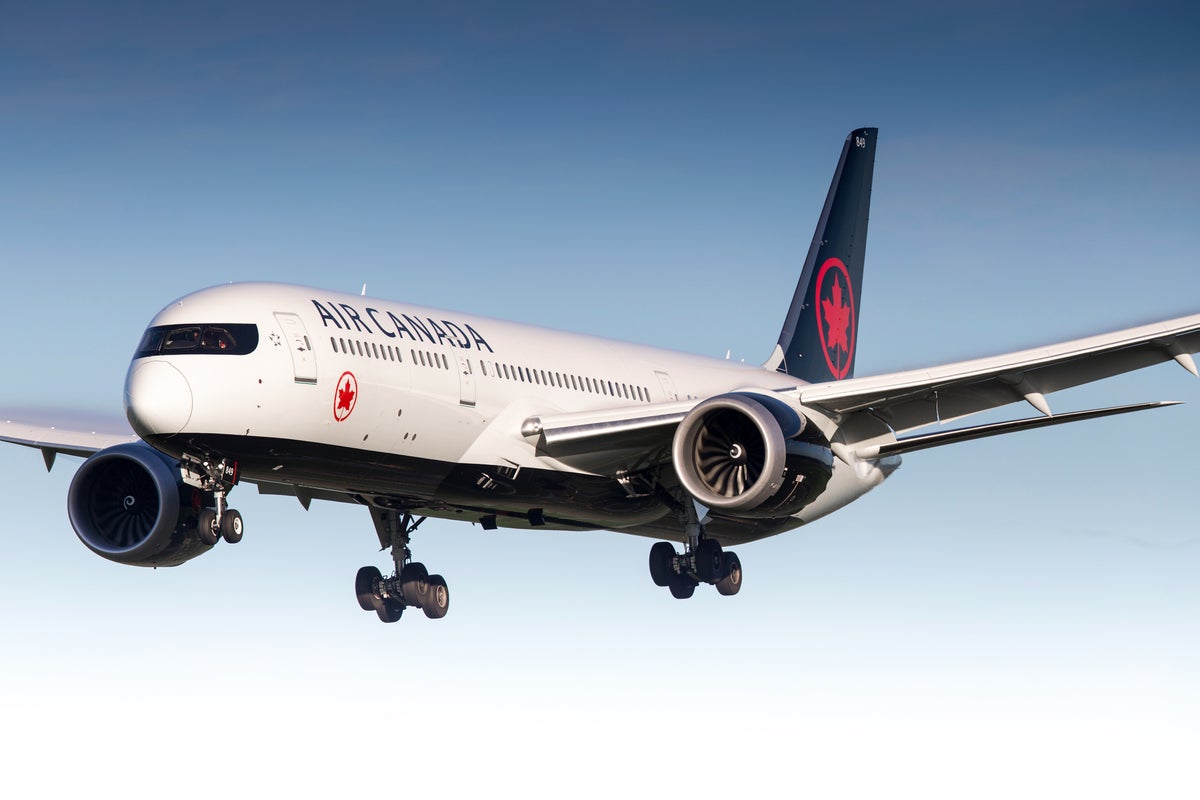 The Secretary General of Amnesty International Canada has claimed she was a "victim of racism" after she was denied boarding on a flight from Ottawa.
Kitty Nivyabandi, who is a permanent resident in Canada with official refugee status, was traveling to a conference in Mexico City when she was stopped by an Air Canada agent who became confused by her government-issued refugee travel document.
Air Canada has since apologized to Ms Nivyabandi.
In a Twitter thread following the incident, she said: "I just left the Ottawa airport where I was denied boarding on my flight to Mexico City by @AirCanada. I was held at the counter for an hour, eventually denied boarding because I do not have a Mexican visa.
"This is an unacceptable discrimination @AirCanada. I am missing an important work conference, was not only inconvenienced but deeply humiliated.
"I was the victim of racism, discrimination and sheer incompetence."
Ms Nivyabandi, who fled Burundi after becoming a high-profile activist in the African country's 2015 constitutional crisisclaimed she had never faced a similar hurdle before.
Mexican authorities have since confirmed that the refugee travel documents – in lieu of a Canadian passport – are all that would be legally required to enter the country.
"I was simply stunned when I was told that I couldn't board and my luggage was returned to me. That is not a scenario that I expected at all," Ms Nivyabandi told CBC.
"It's part of a pattern and a systemic pattern of racial profiling, of over-scrutinising travelers who happen to be racialised, happen to be black, happen to be from a religious minority, happen to be refugees who are immediately assumed to be in the wrong."
She added that she felt "shocked" and "humiliated".
In a statement on the organization's website, Erika Guevara-Rosas, Americas director at Amnesty International, said: "It's outrageous and unacceptable that Air Canada have refused to allow Ketty Nivyabandi to board her flight, despite her meeting all the legal requirements to travel to Mexico. Air Canada staff at the Ottawa airport treated Kitty in a discriminatory and racist manner, humiliating her and preventing her from participating in an important human rights conference at her destination."
The airline said it has apologized to Ms Nivyabandi and had since "obtained further clarity on the rules".
"It is Air Canada's policy to treat every customer with respect and courtesy, and this is how we responded to Ms Nivyabandi's situation at Ottawa airport," the airline said in a statement to CBC.
It added that the information it was provided with on the passenger's eligibility to fly was "in this instance unclear" but that it was working to make sure its information is correct and updated.
The Independent has approached Air Canada for comment.