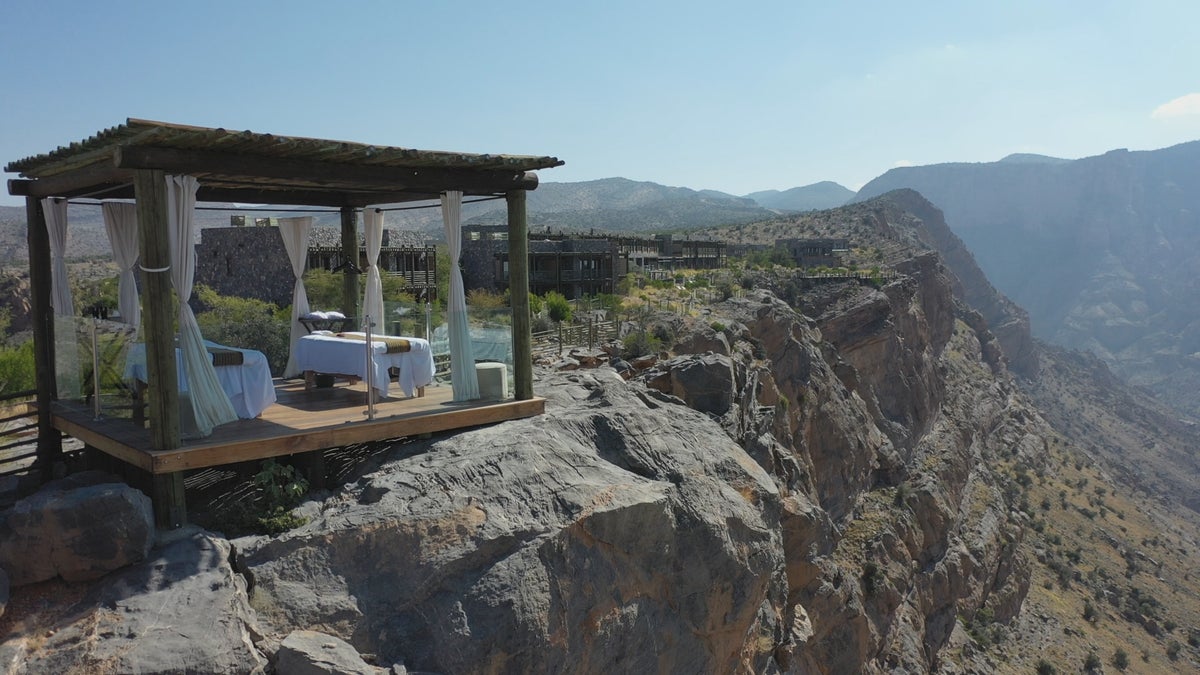 The world's best kept hotel secrets are set to be revealed in aa new Channel 4 series.
World's Most Secret Hotelswhich starts on Sunday, will focus on the hidden and remote accommodation across the worldfrom hideaways tucked into thick jungle to remote island stays.
Countries covered include: Cambodia, Canada, Ecuador, Finland, EnglandJordan, ItalyOman, Scotland, Sweden, The Netherlands, Wales and the USA.
Throughout the six-part series different secluded spots will be explored, including remote desert lodges and underwater retreats, cliffside dwellings and treetop cabins.
Starting in England, the Burgh Island Hotel is located 250 meters off the South Devon shore, on a hidden island. This hotel opened in 1929 and safe travel to it is dependent on the daily tides. Plus, Agatha Christie wrote two of her novels here.
Meanwhile, one of the secret places to explore in Wales is the Clifftop Holiday Lodge in Caerwenfor, a cottage built into rocks which are 500 million years old.
Another is the Decoy Bunker in Monmouthshire, a luxury hideaway which was once a bunker built to divert German bombers from nearby targets.
Further afield, the first 747 hotel in the world can be found in Sweden. The Jumbo Stay Hotel was originally the largest passenger plane ever built, before being decommissioned in 2002. The structure subsequently opened as a hotel with 32 bedrooms in 2009. Complete with dining space, there is a cockpit suite and guests can partake in wing walking too .
In New York the 1960s-themed TWA Hotel is found in a secluded part of John F Kennedy airport, where guests are welcomed at what was originally a baggage check-in. Rooms are situated just meters away from an active runway, and there's even a 1950s plane converted into a cocktail lounge.
Other hidden hotel gems include accommodation on Vancouver Island which is essentially globes hanging from trees and mirrored cabins in Uruguay designed to reflect the surrounding landscape.
There's a luxury five-star hotel camouflaged in Oman's Al Hajar mountains, complete with a minimalist style.
Plus, a hotel made from a repurposed working crane in The Netherlands and accommodation situated more than three thousand meters above sea level on a glacier in Italy.
Each episode also delves into how the hotels were built and serves up behind-the-scenes information on interiors, design and day-to-day running.
Additionally, guests are chatted to for extra accommodation insight and some of the hotel's architects answer questions about challenges they faced creating the unique sites.
The World's Most Secret Hotels starts on 29 January, 6.45pm on Channel 4.