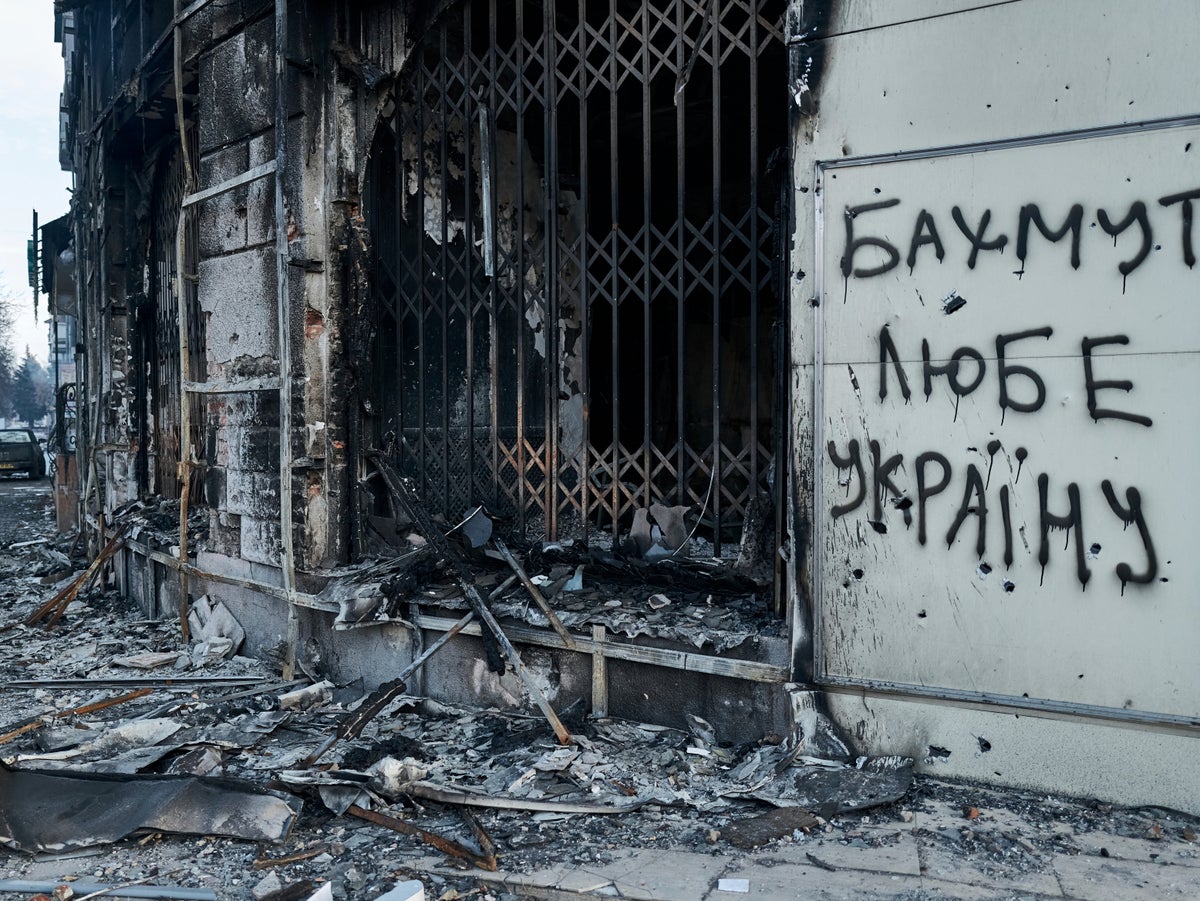 Russia has likely suffered an average of 824 casualties a day in the Ukraine conflict in the past two weeks, Britain's Ministry of Defense has said.
This is the highest rate of casualties since Vladimir Putin ordered his troops to invade Ukraine on 24 February last year and four times the rate reported over the June-July period.
Earlier, Russian mercenary group Wagner said it had taken control of a village near the key city of Bakhmut in Ukraine's eastern Donetsk Oblast region.
Yevgeny Prigozhin, the group's founder, said his troops had taken the village of Krasna Hora on the northern edge of embattled Bakhmut, which has seen intense fighting in recent months. However, his claims have not been independently verified.
Kyiv's top military commander, Valeriy Zaluzhnyi, claimed on Saturday that Ukraine still holds Bakhmut and was trying to "stabilize" the frontline around it.
It comes as Russian forces have continued to shell Ukrainian cities as part of a push to sixteen more land in the eastern Donbas region.
One person was killed and one more was wounded on Sunday morning by the shelling of Nikopol, a city in the southeastern Dnipropetrovsk region, Governor Serhii Lysak reported. The shelling damaged four residential buildings, a school and a water treatment facility.
Another person was injured in Kharkiv after three Russian S-300 missiles hit infrastructure facilities overnight, regional Governor Oleh Syniehubov said.
Ukrainian forces also downed five drones over the partially occupied Zaporizhzhia and Donetsk regions on Saturday evening, Kyiv's military reported.
Oleksiy Danilov, the secretary of Ukraine's National Security and Defense Council, told Ukrainian television on Saturday night that Moscow is having trouble mounting its latest offensive.
"They have begun their offensive, they're just not saying they have, and our troops are repelling it very powerfully. The offensive that they planned is already gradually underway. But (it is) not the offensive they were counting on," Mr Danilov said.
Following Ukraine president Volodymyr Zelenksy's visit to the UK this week, government officials are said to be in talks about the manufacture of British weapons and other military equipment in Ukraine.
British defense industry executives are now discussing a deal that would see arms and vehicles built in Ukraine under licenseaccording to The Sunday Telegraph.
Mr Zelenksy asked the UK to send fighter jets to Ukraine during a speech to Parliament and urged other allies to provide aircraft for his country to fight Russia more effectively,
But Polish president Andrzej Duda told the BBC that sending F-16 jets to Ukraine would be a "serious problem" as the country has fewer than 50 in its air force.
Meanwhile, The Sunday Times reported that UK defense secretary Ben Wallace is demanding up to an extra £10 billion over the next two years – 2023-24 and 2024-25 – to fulfill the MoD's commitments to meet higher funding for Nato and Ukraine.
The defense secretary warned earlier this month that spending could need to increase for decades as a result of global insecurity.