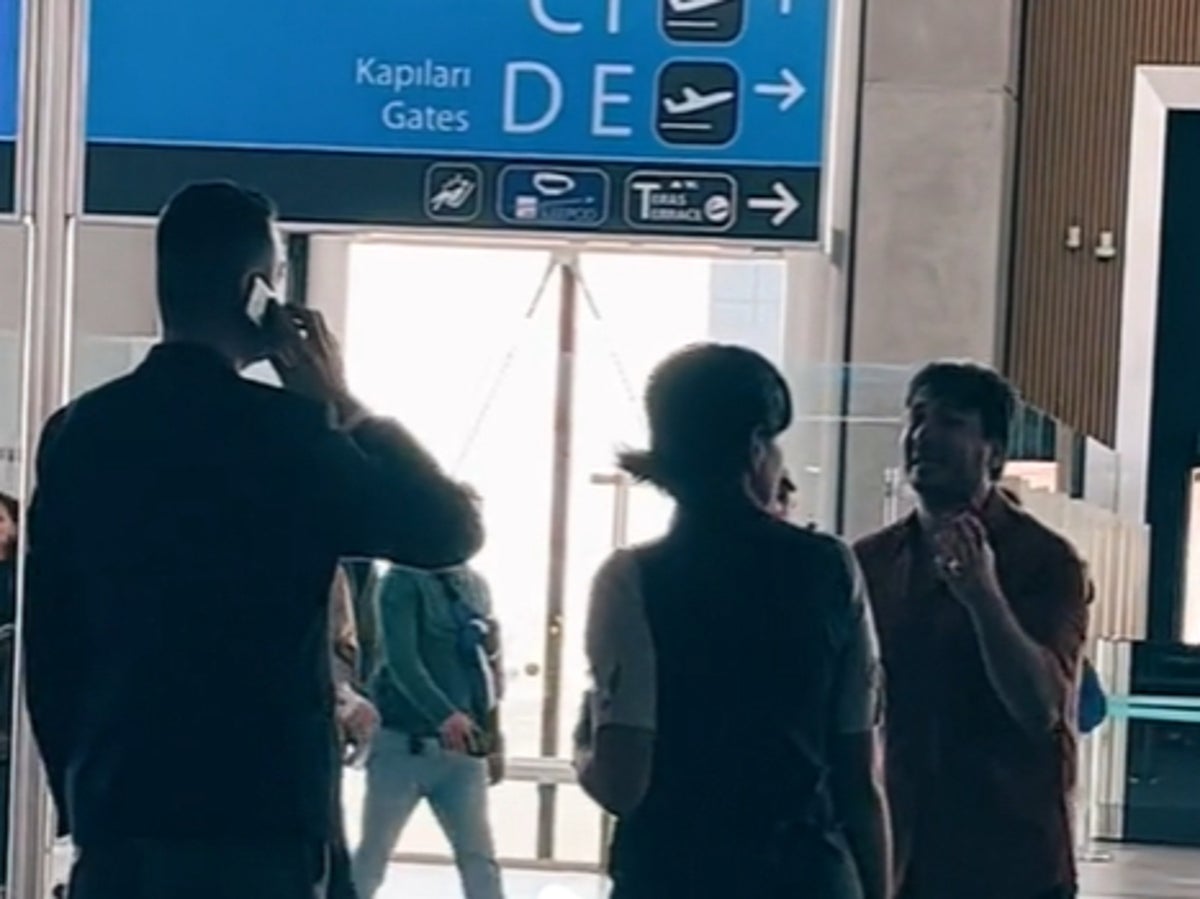 A man had an unusually emotional outburst over his dogs during a stopover at Istanbul airport.
The Brazilian dog breeder was caught on camera shouting: "Where are my dogs? I have four dogs. I can't see my dogs! Show me my dogs!"
Joao Paulo de Costa was traveling from a dog show in the Philippines with his five Papillon show spaniels when the incident occurred.
During a layover at Istanbul Grand Airport, he discovered his connecting flight to Switzerland had been canceled and asked to be able to check on his beloved pets.
While one of them had been able to travel in the cabin, the other four were being transported in the cargo hold.
Having arranged for himself and his partner Gabriele to stay the night with friends in Turkey, Mr de Costa asked airline staff to see his spaniels but was refused; they said his dogs would have to remain in quarantine during transit.
The resulting breakdown was filmed by a fellow traveler at the airport and shared on Tiktok, where it has garnered more than five million views at the time of writing.
In it, Mr de Costa can be heard sobbing, before running up to staff and shrieking: "Show me my dogs! Show me! Show me! I pay everything!" while stamping his feet.
In a separate clip, he's seen lying on his back on the floor while crying.
After the clip went viral, Mr de Costa posted his own video to social media explaining his reaction.
"Watch to see how the airport staff treated me when I asked where my dogs were.
"It was terrible, they ran away and didn't present me any satisfaction about, hence the reason for all my despair that day!"
He described a feeling of "total desperation" after staff told him the dogs would have to stay on the aircraft.
"I would do anything to protect them – they are my life, my world," he said.
Airport police eventually stepped in and allowed him to check on the dogs, which Mr de Costa said helped him to calm down.
"Thank God we landed safely in Switzerland," he said.
Mr de Costa and his partner travel the world with their spaniels competing in dog shows.