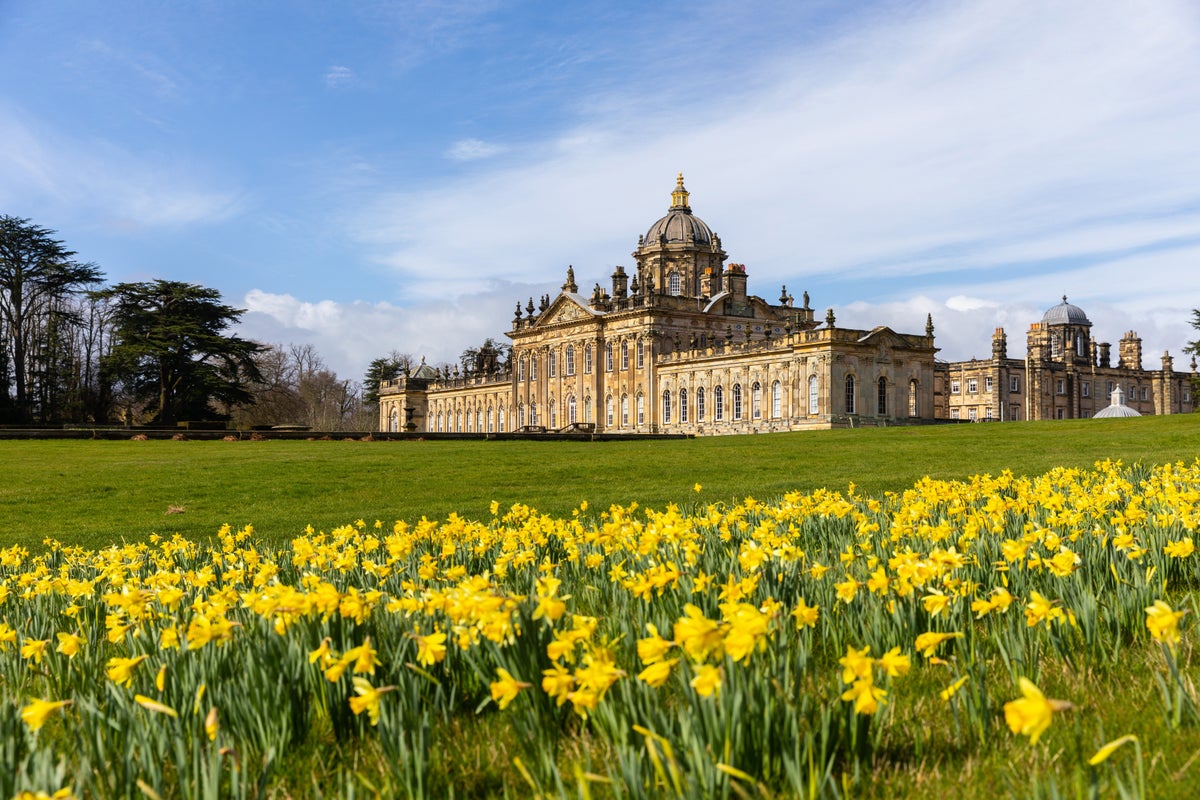 London's Kew Gardens, Hampshire's New Forest, and york's medieval City Walls as made the list in a recent study of 2,000 adults.
The second largest lake in the Lake District – Ullswater –and London's St James' and Richmond Park also made the top 10 list of spring locations.
More than a third (34 per cent) intend to get into nature more this year after a long winter, with 44 per cent claiming a change in their mental well-being is the most important reason for getting outdoors.
The research was commissioned by London North Eastern Railway (LNER) to launch the third installation of its free downloadable tourist guide series– showcasing eco-friendly places to eat, drink and stay in York, Dundee, and Durham.
Being peaceful (56 per cent), providing a beautiful backdrop to help clear the mind (42 per cent), and making people feel at ease (34 per cent) emerged as the reasons why the spring scenes ranked highly.
David Horne, managing director at LNER, said: "Getting out into nature whether near to home or further afield makes us all feel better.
"Our research has shown that your physical and mental well-being can decline if you don't venture outside on a daily basis.
"For those looking to explore the UK this spring, our guides feature distinctive natural hotspots and historic and cultural attractions that are working hard in their pursuits to become more environmentally friendly."
Half of those polled (51 per cent) notice an improvement in their mood when they are outside, taking the average person 14 minutes to feel the positive benefits.
Feeling less stressed (43 per cent) and anxious (31 per cent) and having more time to process thoughts (27 per cent) were among the perks of being in natural surroundings.
Top reasons why Brits love to immerse themselves in nature include breathing in fresh, cool air (67 per cent) and taking a break from screens (45 per cent).
Spending quality time with family and friends (45 per cent) and spotting animals in their natural habitat (44 per cent) were also highlights of being outdoors.
More than a third of those polled via OnePoll (38 per cent) agree it's important to preserve and protect natural hotspots and 88 per cent are concerned about the impact climate change is having on such spaces.
David Horne added: "Trains are the most sustainable form of transport so visitors to York, Dundee, and Durham can use these free, downloadable guides and be safe in the knowledge that they are also having a positive impact on the environment, as well as their own personal wellbeing when out exploring.
"For those who really want to see the environmental impact of their travel through different modes of transport – LNER's carbon footprint calculator calculates the CO2 emissions for each trip, showing the difference that a journey made by rail could have.
"Our Azuma trains, which run under electric power on most of our network, could see carbon emissions reduce by a staggering 331kgs if half of the planned leisure car and plane journeys were completed by rail."
Top 10 Spring Scenes in the UK according to Brits:
Kew Gardens, London
New Forest, Hampshire
Ullswater Lake, Lake District
St. James's Park, London
Richmond Park, London
The North York Moors, York
Greenwich Park, London
York City Walls, York
York Minster, York
Castle Howard and Yorkshire Arboretum, York