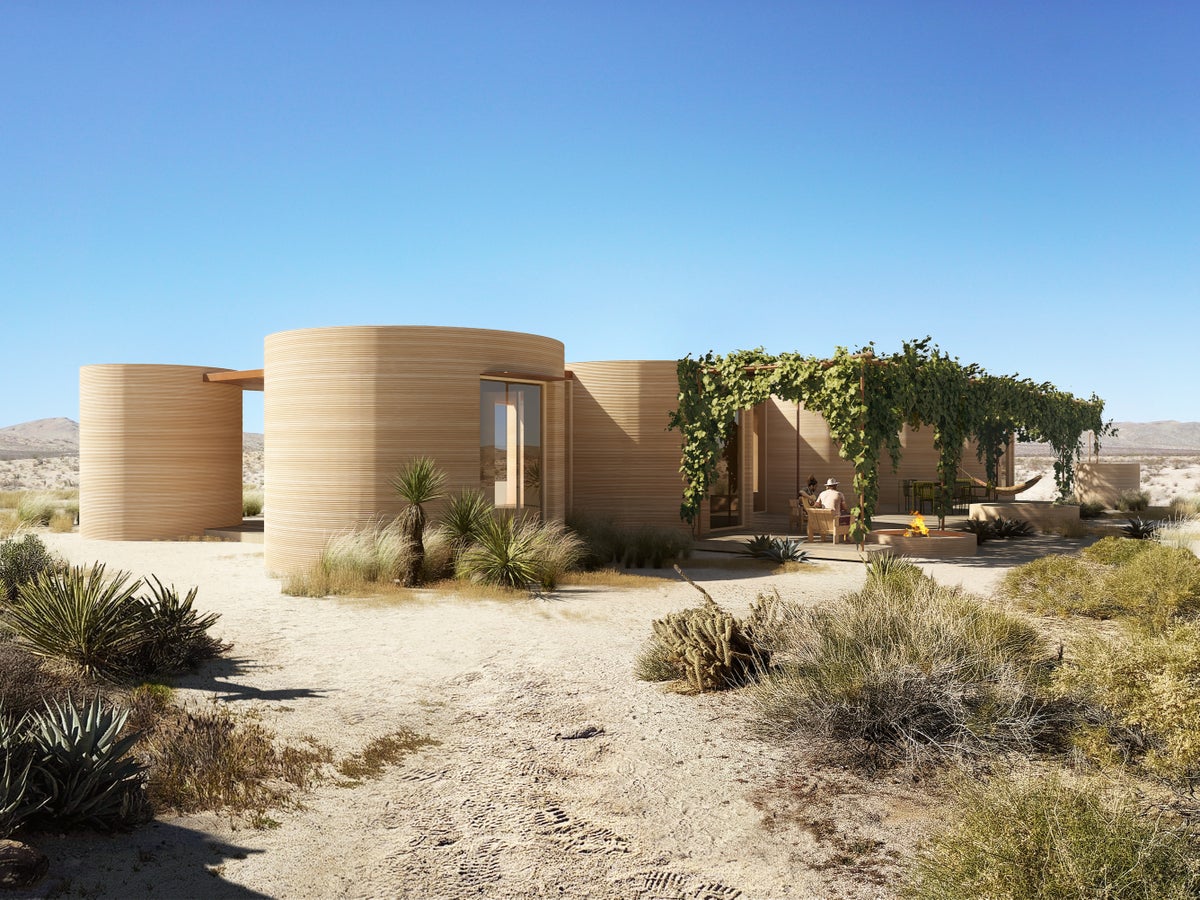 Plans are underway for a small desert town to launch the world's first 3D-printed hotel.
Hotelier Liz Lambert announced the ambitious project at SXSWwhich is expected to form part of El Cosmica, a bohemian glamping destination "for adventurers and wanderers" in Marfa, Texas.
Called "Sunday Homes", the hotel's designs are partially inspired by proposed drafts for homes in outer space.
Ms Lambert is collaborating with Danish architecture company Bjarke Ingels Group (BIG) and 3D-printing construction firm Icon, which has a NASA contract for the first interplanetary homes on the moon and Mars.
The expanded site promises to showcase "entirely new architectural approaches made possible by large-scale 3D-printing including domes, arches, vaults and parabolic forms".
Two, three and four-bedroom adodes will be constructed out of organic shapes, using a color palette which complements the landscape.
Each unit will have views of the surrounding Davis Mountains, while a circular infinity pool and open-air bathhouse are also in the works.
The project aims to explore the possibility of creating 3D-printed affordable housing in the region "to serve the evolving needs of the town".
"I have had a vision for the evolution of El Cosmico for many years that includes several spaces that add to the experience both for guests and locals – a pool, a hammam, and more space for art and skills-building workshops," Ms Lambert said in a statement.
"In collaborating with the revolutionary thinkers at BIG and Icon, not only do I get to fulfill this dream, but we get to do it using this incredible 3D-printing technology that marries the oldest principles of raw earth-based building with a futuristic technology that works more quickly, sustainably, and efficiently than modern construction."
Construction is expected to begin in 2024, with Sunday Homes accepting bookings from summer 2023.