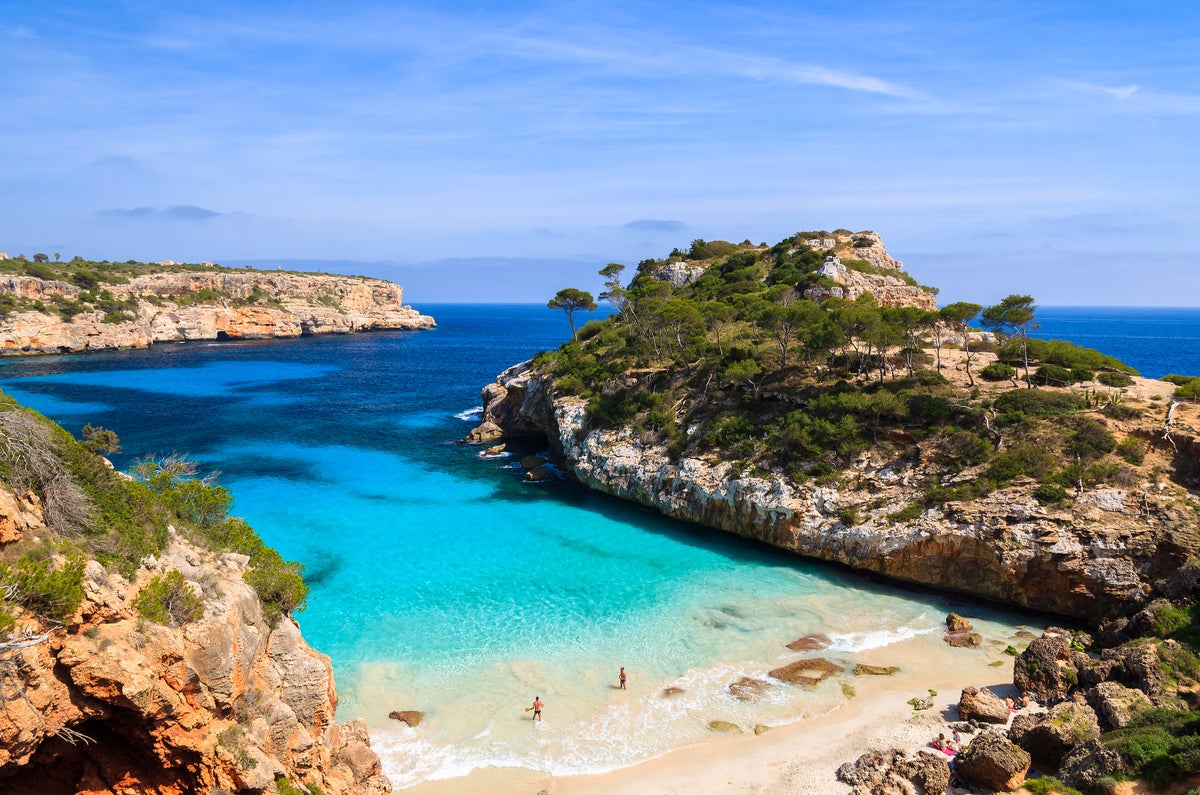 As we approach summer, many Brits are gearing up for the biggest royal event since 1953.
The King's Coronation will take place on Saturday, 6 May and will be the first ceremony of its kind in over half a century. Much like the Jubilee celebrations last year, the news may be dominated by details, rumors and reaction around the crowning of King Charles III over the weekend and during the additional bank holiday on 8 May.
But while many are looking forward to the celebrations, republicans or those already fed up with royal family fever might prefer to escape the country and use the extra holiday as a chance to get far, far away from the pomp and circumstance.
While prices often go up on any given bank holiday – we aren't the only ones with this idea – there are dozens of deals on travel within Europe that won't break the bank.The Independent has rounded up some of the best last-minute trips so that you don't have to.
Read more on europe travel:
Berlin, Germany
Germany's edgy capital is the go-to for nightlife aficionados, with some of Europe's most famous nightclubs dotted around the city. But it also boasts numerous historical landmarks – the Wall, Checkpoint Charlie, the Reichstag, Brandenburg Gate and various museums related to the Second World War, to name but a few.
The city is grungier than Munich or Frankfurt but nobody seems to mind; it's part of the character, preserving its more recent history and Soviet influences. British Airways has a package that's perfect for discovering the city over the long weekend, offering return flights from Heathrow and three nights in the Aparthotel Adagio just minutes from the world-famous Kurfürstendamm in the heart of West Berlin, for £275pp from 6-9 May.
Majorca, Spain
Mallorca is undoubtedly among the Brits' favorite holiday destinations. The Balearic island has a balmy climate, regular flights from across the UK and caters to all tastes (with not a monarch in sight). The coast is the selling point here, with exceptional sandy beaches, aquamarine water and dozens of smaller, picturesque towns dotted around the island in addition to the cultural capital of Palma.
Thomas Cook is offering several late deals for under £300pp, the cheapest of which currently stands at £232pp for a three-night stay at the Canyamel Classic HotelB&B, plus return flights from London Stansted, departing 5 May.
Torino, Italy
The first capital of Italy, Turin has retained all the tradition and grandeur of a 19th-century city, with large palaces and piazzas dotted between its wide, upscale streets. Long overlooked in a country that (arguably) contains Europe's cultural and fashion capitals in Rome and Milan respectively, Turin's dramatic setting at the foot of the Italian Alps makes the city a more scenic option than both. What it doesn't have in ancient history it makes up for in architecture (and world-famous shrouds).
Opodo has three-night hotel and flight deals for under £250, such as the three-star B&B Hotel Torino and return London Stansted flights, departing 5 May, for £200pp.
Porto, Portugal
Portugal's second city is a lot smaller than Lisbon – though almost equally as hilly – but as a result is manageable on foot and easy to get around. The Ribeira district is likely where you'll spend most of your time, as the riverfront comes alive as the sun sets. For the best view of the city, cross the Luís 1 Bridge into Vila Nova de Gaia and enjoy a glass of port.
EasyJet offers dozens of European package breaks at reasonable prices, with Porto coming out on top for Coronation weekend; flights and a three-night stay in a city center hotel can be booked for under £350. For example, three nights at the HF Tuela Portoplus return flights from Gatwick departing 5 May, comes in at just £342pp.
Corfu, Greece
Another UK tourist favourite, this northern Greek island is one of the most visited places in the country and welcomed an estimated 1.7 million international visitors last year. Despite this, the idyllic location remains largely unspoiled and offers picturesque towns, long stretches of sandy beach and a more temperate climate than other parts of the country.
TUI has more than 240 offers for Corfu over the period of 5 to 8 May, with the cheapest starting at under £200pp. Three nights at the Sidari Water Park Hotelhalf-board, costs £268pp, including London Luton return flights.
Athens, Greece
If Greek beaches don't take your fancy and you'd prefer to investigate the cradle of Western civilisation, you can always head to the capital. The summer weather can be intimidatingly hot, so spring is the ideal time to explore Athens' range of must-see historical monuments and experience its Mediterranean charm.
Jet2Holidays offers packages from London Stansted over the coronation weekend, such as three nights at the colorful Kubic Athens Hotel for £309pp, B&B, including return flights departing 4 May.
Barcelona, ​​Spain
Barcelona's popularity among Europeans means that it is always fairly expensive, even away from high season. Within 12 hours of landing, you'll see why the city is in such high demand. The Sagrada Familia (and other Gaudí buildings such as Casa Batllo) are highlights, while the Olympic diving pool at Montjuic is now a public swimming pool offering an amazing view over the city. Walk around the Gothic quarter for independent shops and tapas restaurants galore, or head to Passeig de Gracia for more well-known brands and chains.
TUI has put together a number of good-value packages, including three nights at the NH Barcelona Entenza for £428pp, including return Gatwick flights departing 4 May.
Munich, Germany
While most famous for its annual Oktoberfest, Munich has plenty else to recommend it. Better-looking than Berlin and more traditional than northern business cities such as Frankfurt and Dusseldorf, Munich has beer halls and grand gothic and Baroque architecture in abundance. (What's more, you can get a real taste of lederhosen and German countryside by traveling to nearby Mittenwald, just an hour's drive or two hours by train.)
Expedia has a range of great-value dealssuch as three nights at the trendy new Wunderlocke aparthotel (which has its own pool) for £260pp, including return flights from Gatwick departing 5 May.
Read more of our best Europe hotel reviews