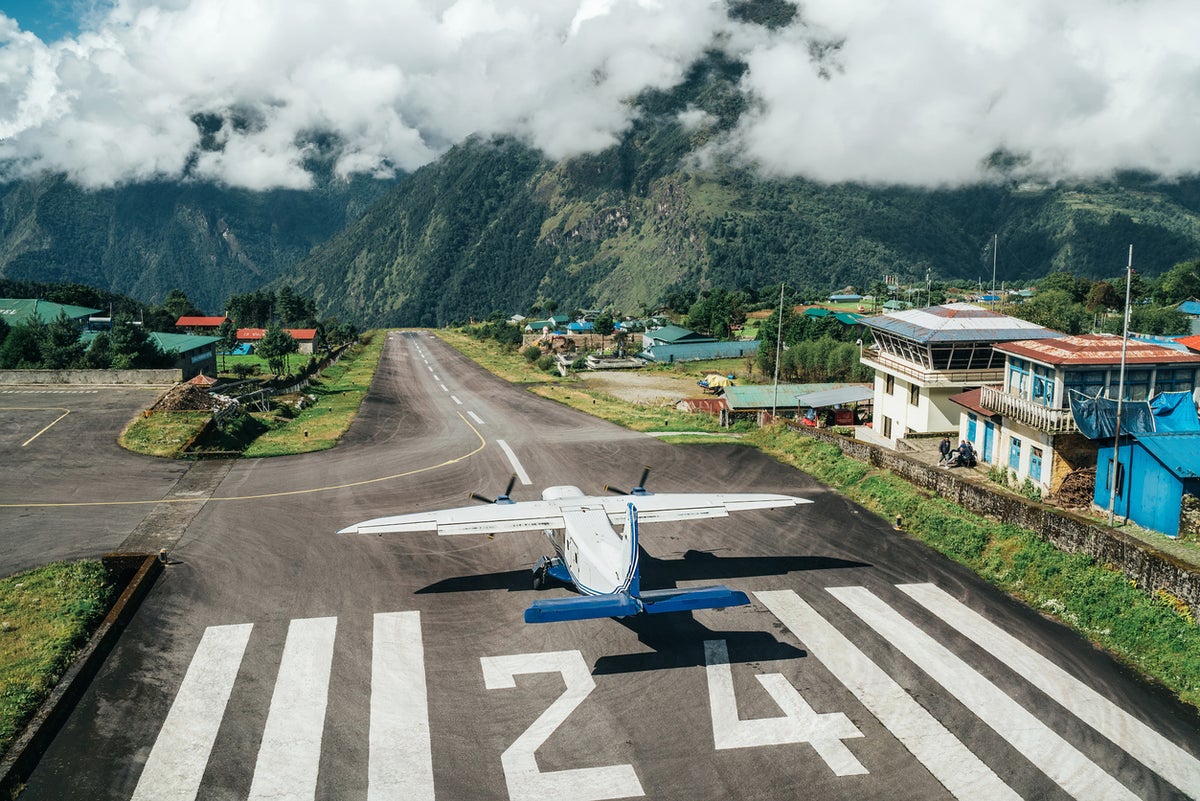 ace Nepal tragically suffers its 13th plane crash in as many yearsmany travelers are understandably worried about flight safety in different parts of the globe.
Every flight has an element of risk, yet the chance of being involved in a fatal plane crash is miniscule compared to the chances of being involved in a fatal road accident.
In 2022, there were six fatal aircraft incidents: one in every 4.17 million flights. "The rate has been in the range one per 4 million to one per 5 million every year since 2015, except in 2017 when it was lower and 2018 when it was higher," explains The Independent's travel expert, Simon Calder.
But sadly, fatal crashes do still happen, as the most recent Nepal accident shows. With the reasons for the incident still unknown, it incurred a death toll of 72.
So which countries have the worst record for airline safety?
Which countries are riskiest for air travellers?
There's no one unified list of the most dangerous countries for air travel. However, the European Union does keep a list of airlines deemed too unsafe to operate within the USwith several countries having all airlines banned outright from operating within the region.
The list is updated a couple of times per year.
The countries with all of their airlines currently on the EU's "banned" list are:
Afghanistan
In November 2010, the European Union banned all Afghan airlines from flying into European airspace, saying that the state had failed to set up appropriate safety protocols. "Where we have evidence that air carriers are not performing safe operations or where the regulatory authorities fail in their obligation to enforce the safety standards, we must act to ensure there will be no risks to safety," the EU's transport commissioner Siim Kallas said in a statement at the time.
Angola
The most recent aviation incident in Angola was the crash of an Air Guicango Embraer EMB-120 in October 2017, but the Southern African nation has had seven incidents since the year 2000. One of the worst was an Aca Ancargo flight that crashed in Saurima, Angola in October 2000, resulting in 48 fatalities.
Armenia
All carriers registered in Armenia were placed on the EU's "blacklist" in 2020. In December 2022 the body confirmed that they would stay there, reasoning that it was not satisfied with steps Armenia has taken to comply with EU safety standards.
Republic of the Congo (Congo-Brazzaville)
Congo-Brazzaville is on the list alongside the Democratic Republic of Congo. All of its national airlines are banned, including: Canadian Airlines Congo, Equaflight Services, Equajet, Trans Air Congo, and Societe Nouvelle Air Congo, with none allowed to fly into EU airspace.
Democratic Republic of Congo
The Democratic Republic (DRC) is also banned outright on the European list: this encompasses Air Fast Congo, Air Katanga, Busy Bee Congo, Compagnie Africaine D'Aviation, Congo Airways, Kin Avia, Malu Aviation, Serve Air Cargo, Swala Aviation, and Mwant Jet. December 2021 saw a small Malu Aviation plane go down in South Kivu, DRC, killing three.
Djibouti
In its Universal Safety Oversight Audit Program (USOAP), the International Civil Aviation Organization (ICAO) rates Djibouti well below the average on criteria such as licensing, organization and accident investigation. The country's carriers have been banned in the EU since November 2009.
Equatorial Guinea
Though only two fatal air crashes have been reported in Equatorial Guinea – in 2005 and 2008 – the EU has deemed the country's safety standards poor enough to add all airlines to the list. The worst crash in recent years was an Equatair accident close to Malabo Airport in July 2005, which resulted in 60 fatalities.
Eritrea
Eritrea's airlines were banned by the Union in 2012. A statement published by the EU at the time said this was due to "an outstanding safety concern notified by [International Civil Aviation Organization] and to the absence of adequate mitigating measures taken by the competent authorities of Eritrea."
Kyrgyzstan
This Central Asian nation has four official passenger carriers, all of which are banned from European airspace. There are concerns about the age of some airlines' aircraft, while fatal accidents were recorded in January 2017 and August 2008.
Liberia
Crashes with fatalities were recorded in Liberia in February 2013 and February 2002; however, the country does not currently have any active Liberian-owned airlines. The most recent, Lone Star Airways, ceased operations in 2006. Nevertheless, all airlines registered there remain on the EU blacklist.
Libya
Libya's airlines were banned from Europe in 2014. Violeta Bulc, the EU commissioner for transport said at the time: "Recent events in Libya have led to a situation whereby the Civil Aviation Authority is no longer able to fulfill its international obligations with regard to the safety of the Libyan aviation sector . My priority in aviation is passenger safety, which is non-negotiable, and we stand ready to help the Libyan aviation sector as soon as the situation on the ground will allow for this."
Nepal
This south Asian nation has had all of its carriers banned by the EU since 2013. This week the country suffered its 13th fatal plane crash in as many years; all 72 passengers and crew are believed to have died. The Yeti-Airlines-operated flight YT691 had departed Kathmandu on Sunday morning (15 January) headed for Pokhara.
Sao Tome and Principe
An African island nation close to Equatorial Guinea, Sao Tome and Principe's airlines have been universally banned by the EU since November 2009. Commission vice-president Antonio Tajani said at the time: "We cannot accept that airlines fly while not complying with international safety standards . This endangers all of us who unknowingly could be on an unsafe plane."
Sierra Leone
All of Sierra Leone's airlines are currently banned by the EU. No airlines are listed under Sierra Leone on the EU list. In June 2007, a passenger helicopter exploded and crashed at the country's main airport, killing 22 people.
Sudan
The EU banned all Sudanese airlines from its airspace in March 2010, with officials saying it had placed "an operating ban on all operations of Sudanese air carriers, due to a poor safety performance of the civil aviation authority of Sudan resulting from persistent non-compliance with international standards in the area of ​​oversight". The country has seen 11 fatal aircraft incidents since the year 2000.
Why might the EU ban a country's airlines?
Sometimes a country is placed on the list due to concerns about national safety legislation and protocols.
Other times, a run of air safety incidents prompt the Union to add a country's airlines to the list, which is reviewed twice annually with airlines and countries being added and dropping off regularly.
As the aviation blog Simple Flying explains, "The EU (and other jurisdictions) ban particular airlines because they aren't confident safety standards are met. Specific countries are frequently targeted because that country's airline safety and regulatory oversight is not up to scratch – or at least the EU believes this is the case."