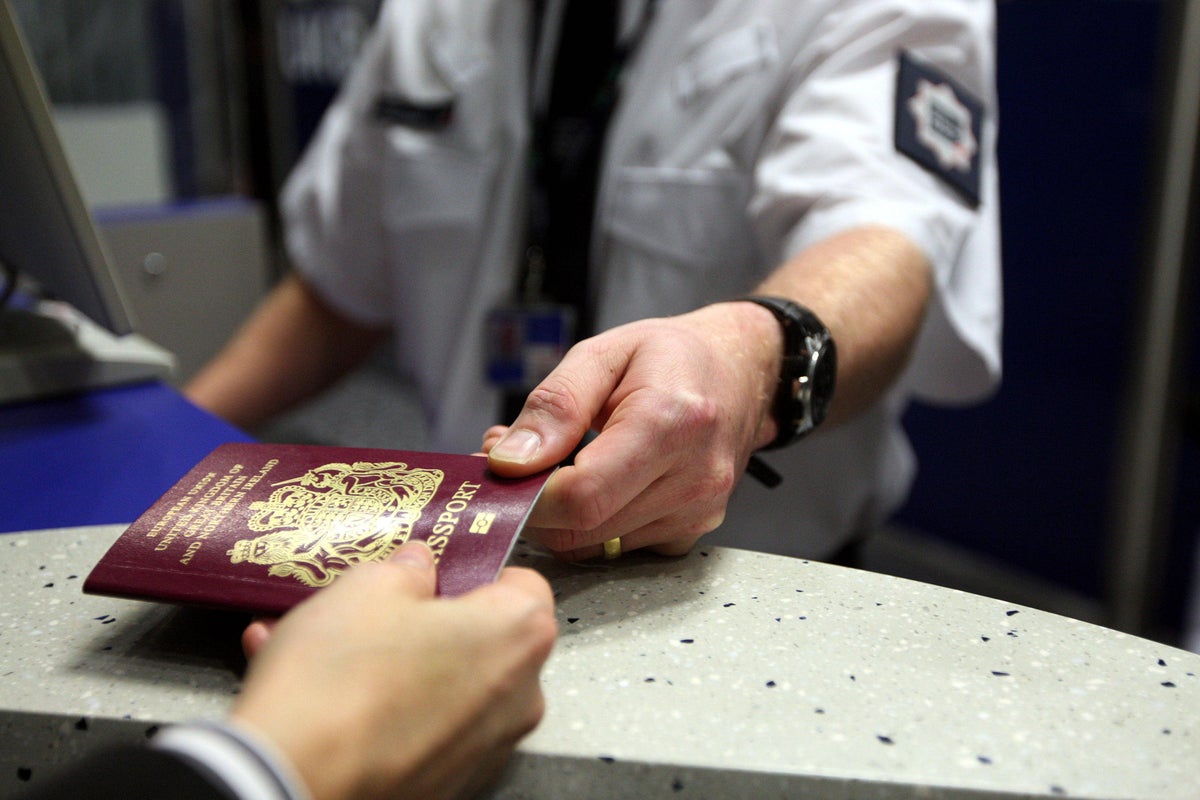 Holidaymakers have been warned to allow 10 weeks to receive a new passport if they are planning to travel abroad this summer.
This is in contrast to just four years ago, when the majority of UK applicants received their travel documents within three weeks.
In April 2021, the normal three-week processing time for a renewal or new passport was extended to 10 weeks – a timeframe that is yet to be reduced nearly two years later.
According to The Daily Telegraphtea Home Office has advised that the 10-week deadline introduced during the pandemic would remain in place due to an "elevated" and "volatile" demand for travel documents.
Home Secretary Suella Braverman reportedly told MPs: "We expect elevated demand for passports throughout the year – and demand can be volatile – so customers should continue to allow 10 weeks. I urge people to apply in good time and not at the last minute."
It comes after figures obtained by the Liberal Democrats by submitting parliamentary questions, which were shared with the Telegramsaid the number of passports lost by the Home Office was at a five-year high.
The Lib Dem MP for Bath, Wera Hobhousetold the paper: "These are new heights of incompetence for the Home Office. British travelers who urgently need new passports are being left high and dry by these endless delays.
"With more and more passports going missing each year, it's no wonder people are fed up with this endless travel chaos.
"The Home Office needs to step up and take decisive action before more people are let down and lose confidence in these services."
The average wait time for a new passport is now three times what it was in 2018. In February of that year, the then-immigration minister, Caroline Nokes, told parliament: "We currently process 99.9 per cent of straightforward applications within three weeks.
"On average, customers making a non-priority application can expect their passport to be issued seven working days after the application is made."
Even if your application spanned the Easter weekend, bracketed with a bank holiday at either end, putting in for a passport on a Monday should have produced a result by Thursday the following week, while only one in 1,000 straightforward applications took more than 21 days.
Today, the best HM Passport Office can brag is that only one in 20 applications takes more than 10 weeks.
The publication of these latest figures on wait times comes amid a hike in passport fees – which came into effect on 2 February.
The cost of applying for a new British passport rose from £75.50 to £82.50 for adults, and from £49 to £53.50 for children.
Meanwhile, postal applications for passports will increase from £85 to £93 for adults and from £58.50 to £64 for children.
The Government's web page said of the fee hike: "The new fees will help the Home Office move towards a system that meets its costs through those who use it, reducing reliance on funding from general taxation.
"The Government does not make any profit from the cost of passport applications.
"The fees will also contribute to the cost of processing passport applications, consular support overseas, including for lost or stolen passports, and the cost of processing British citizens at UK borders.
"The increase will also help enable the Government to continue improving its services."
It is the first time in five years that the cost of applying for a passport has increased, the Home Office said, adding that the proposals are subject to parliamentary scrutiny.