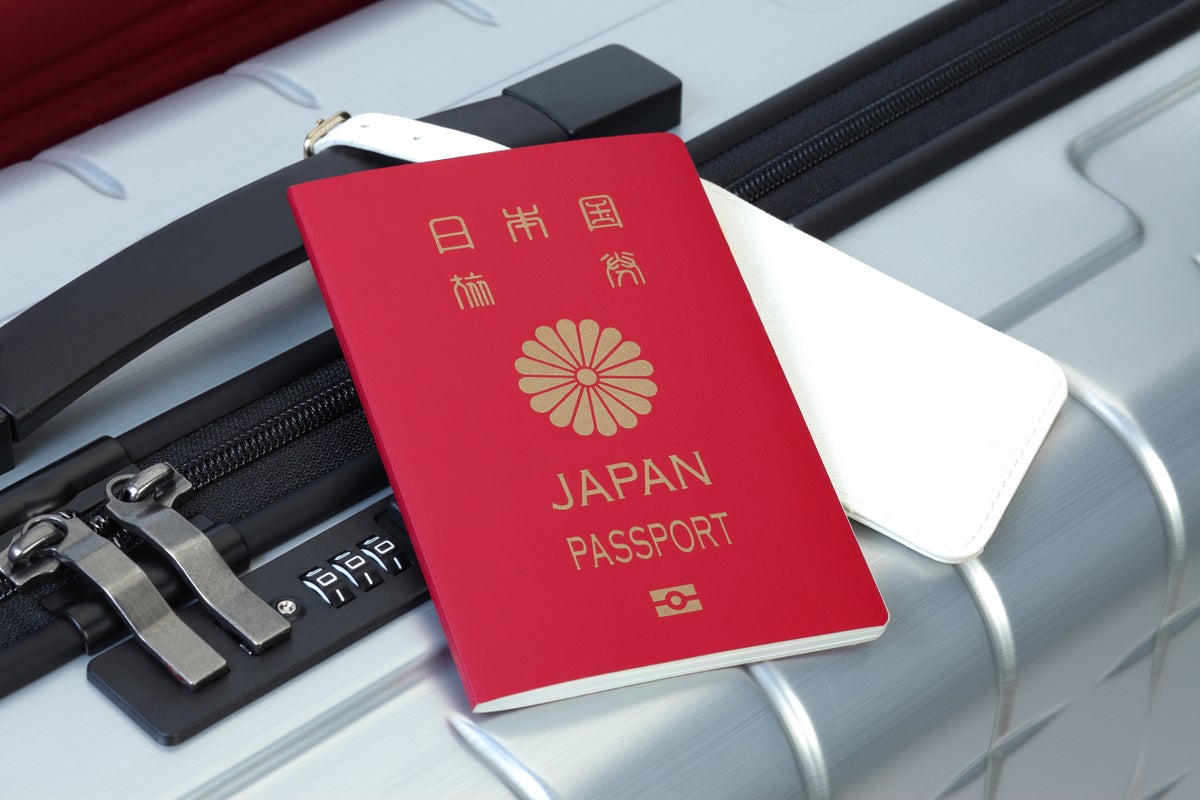 HAS list of the world's most powerful passports has been revealed, with Japan taking first place for the fifth year running.
Tea Henley Passport Index is a comprehensive list which compares passports using data from the International Air Transportation Association, specifically looking at holders able to gain visa-free access.
Some 199 passports are examined as part of the process, for travel to 227 destinations.
Singapore came joint second with South Korea, followed by Germany and Spain.
The UK slides into sixth place alongside Ireland and Portugal, beating the US, which came joint seventh with Belgium, Czech Republic, New Zealand, Norway and Switzerland.
At the other end of the scale, Iraq, Syria, Pakistan, Yemen and Afghanistan were the lowest scoring countries.
As reported byTraveler"Henley said the difference of 166 destinations between it and Japan is the widest global mobility gap in the index's 18-year history."
Meanwhile, it was found that the United Arab Emirates passport now enables visa-free travel to 178 destinations, bumping it up the list; the destination's score has jumped 49 places up the index over the last decade.
The index uses a scoring system to establish the most powerful passports globally, awarding nations' travel documents with points for each country its holders can visit visa-free, as well as each place they can obtain a visa on arrival.
The Japanese passport enables visa-free entry to 193 destinations out of the 227, the equivalent of 85 per cent of the world.
Meanwhile, the Afghanistan passport came last in the list with a score of 27, as holders are only able to gain visa-free access to 12 per cent of global destinations.
Henley & Partners said of its latest index: "What emerges is an unequivocal link between passport strength and economic power.
"While we don't usually associate our passports with financial affairs, the research reveals that a powerful passport is a conduit to economic opportunity and wellbeing."
World's most powerful passports 2023
Japanese (193)
Singapore, South Korea (192)
Germany, Spain (190)
Finland, Italy, Luxemburg, Austria (189)
Denmark, Netherlands, Sweden, France (188)
Ireland, Portugal, United Kingdom (187)
Belgium, Czech Republic, New Zealand, Norway, Switzerland, United States (186)
Australia, Canada, Greece, Malta (185)
Hungary, Poland (184)
Lithuania, Slovakia (183)
World's least powerful passports 2023
100. Congo (Dem. Rep.), Lebanon, Sri Lanka, Sudan (42) 101. Bangladesh, Kosovo, Libya (41) 102. North Korea (40) 103. Palestinian Territories, Nepal (38) 104. Somalia (35 ) 105. Yemen (34) 106. Pakistan (32) 107. Syria (30) 108. Iraq (29) 109. Afghanistan (27)