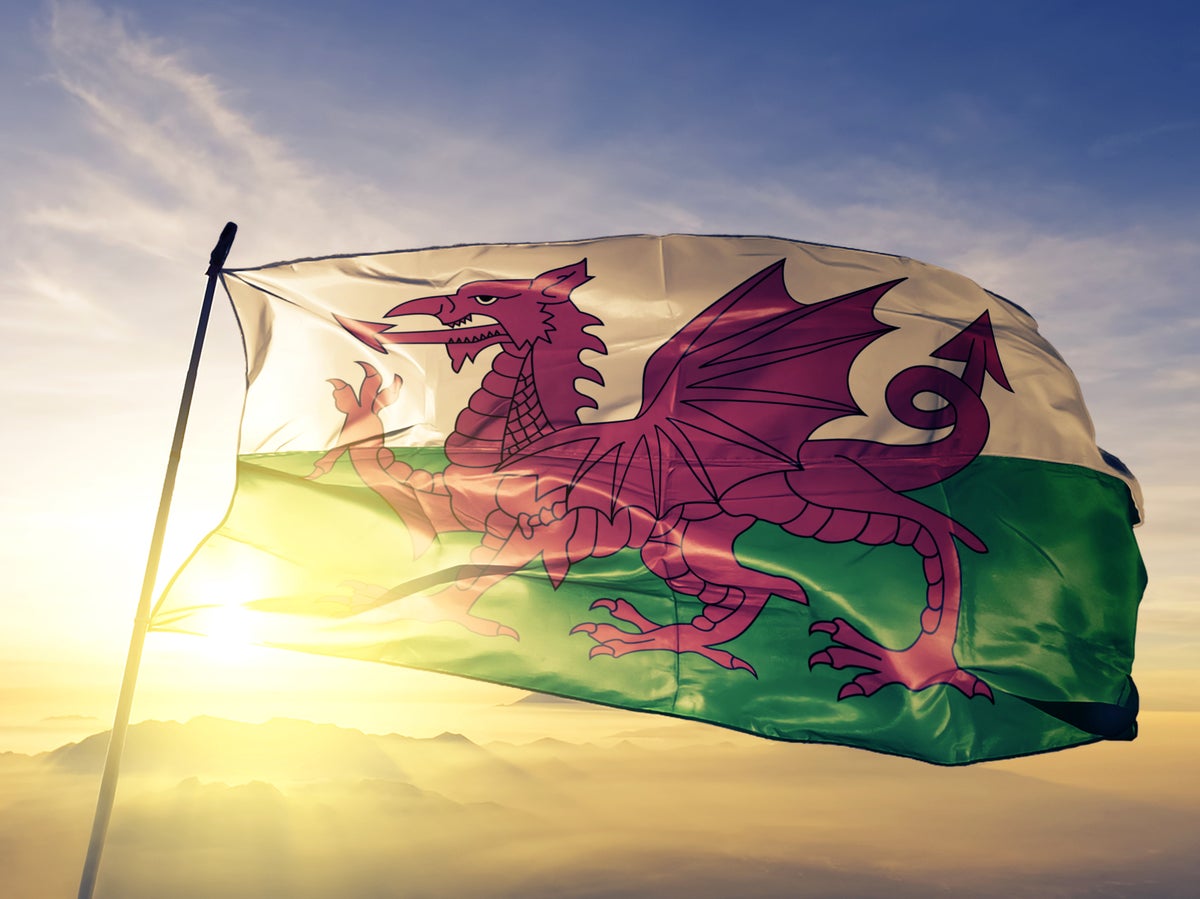 Wales is enjoying its time in the international spotlight.
The FX documentary series Welcome to Wrexham, recounting Ryan Reynolds and Rob McElhenney's purchase of Wrexham Football Club, has introduced the small nation to millions of American viewers. That follows off the back of the country playing in the Fifa World Cup late last year – a feat that hadn't been achieved since 1958.
Wrexham's run to the fourth round of the FA Cup, spurred on by an unlikely contingent of US fans who have been caught up in the unlikely underdog story, added to the tale. As for the World Cup in Qatar, the sound of "Yma o Hyd" and visions of the red wall had hearts at home swelling with pride. A small nation elevated to the international stage; "Welshness" put front and centre.
So what now?
Tea Future Generations Commissioner for Wales has and continues to urgent the government to commit to promoting and developing cultural industries across Wales via the Well-being of Future Generations Act (2015) in the Senedd.
"It requires policymakers to think about the long-term impact of their decisions, work better with people, communities and each other, and to prevent persistent problems such as poverty, health inequalities and climate change," says Claire Rees of the Future Generations Commissioner's office.
"It made Wales the first country in the world to include culture in its definition of sustainable development – ​​placing value on the power of art to improve a person and community's wellbeing, setting out an ambition for the country to work towards seven statutory wellbeing goals, including for a Wales with a vibrant culture and thriving Welsh language."
While the higher-ups work out the logistics of how to continue elevating Welsh culture, there are countless Welsh people proudly touting their Welshness as they practice their craft in their home communities and around the world.
Wales is the word
"As a teenager, I just wanted to get away," says Taylor Edmonds, a poet in residence for the Future Generations Commissioner for Wales. "I wanted to move away for more opportunities to do something creative."
Growing up in Barry, a seaside town near Cardiff, Edmonds escaped to the University of Gloucestershire to study, imagining she would end up living in London in the future.
While studying, for the first time in her life, she had an overwhelming sense of pride in being Welsh. "It made me miss the place I had grown up," she remembers. "I longed to move back to nature and have a slower pace of life."
Relocating back home, Edmonds started to actively seek out other creatives and found an open mic venue in Cardiff, where she started working and bringing new writers on board to develop their love of the written word.
"Writing has such a longstanding, cultural significance in Wales," she says. "It connects with people in a way that jargon can't and humanizes issues. Writing and poetry can be at the forefront of cultural change because they are emotional drivers for change."
Since coming home to write, Edmonds feels she can be her true self and support other Welsh people in their writing. "It would be a shame for it all to leave the country," she says.
celtic creations
Aidan Saunders left his home in Bridgend to study illustration in London after finishing his A-levels, thinking the only way to make a career in art was to leave his south Wales birthplace.
"It took me moving to London to discover my own Welsh heritage and culture," the 31-year-old artist and author says. "I had no idea about Welsh history growing up."
It wasn't until a university lecturer assumed he knew about The Mabinogionan ancient collection of Welsh tales, that Saunders began immersing himself in his country's history, starting with reading The Mabinogion.
"We have this rich tapestry of information and most English-speaking Welsh people don't know it," he says. "But Welsh-speaking kids all know these stories. You realize how much of our history is kept in the language."
Just prior to the Covid pandemic, Saunders moved back to Wales, settling near the bookish town of Hay-on-Wye, and started working on a bilingual book – Branwen: A Tale from the Mabinogi – as a means of introducing new audiences to the ancient tales using a vibrant graphic style informed by actual Celtic artefacts.
"I absolutely love being back in Wales," he says, smiling. "One of my biggest fears was feeling that I wouldn't have any opportunities as an artist moving back. But that didn't happen. Now, my own personal mission is to propagate creativity in Wales so people don't feel they have to leave."
When he isn't working on his own projects, Saunders works to help people from all Welsh communities – not just middle-class ones – experiment with art. "The beauty of creativity is that you can speak truth to power with it," he says.
Without young people to carry on this artistic expression in Wales, Saunders fears a creative black hole. "Then we have other people sharing our stories for us," he says. "The power of art is storytelling, and it is key, so powerful."
Even as a proud Welshman, Saunders doesn't consider himself a proponent of nationalism. "I think nationalism of any flavor is toxic, but nationalism is different than being proud of certain aspects of your heritage," he says. "My real love of our heritage comes from the fact it is so similar to other cultures. We are connected to people around the world by these stories."
Saunders's push to introduce people to the Welsh language is a goal also held by the Welsh government, which wants 1 million people speaking Welsh by 2050.
A whole new world
Richard Vale spends his days tutoring people who want to learn Welsh. Born to an English father and Welsh mother, Vale was drawn to Wales – to its "warmth and humour".
After living in various countries working as a journalist, he settled in west Wales, near Cardigan, and started learning the Welsh language for the first time. Once fluent, he began teaching others.
"The last six years, there has been a marked interest in people wanting to learn Welsh," he said. "I don't really know why. We used to struggle to even fill a class and now there are waiting lists."
During his 15 years of teaching, Vale has loved watching as his students are introduced to a new world. "It's perfectly possible to live anywhere in Wales and not speak Welsh," he says. "But it's like living in black and white, and then suddenly everything becomes colour. It's all around you, but until you start learning the language, you don't realize this parallel world of clubs, societies and social gatherings of people speaking Welsh."
Since learning Welsh, Vale has found a community he would not have otherwise had, and he loves being a part of connecting others to that same community.
"As people progress in learning the language, they make connections with others, blossoming and developing a whole new side of themselves," he says. "Someone once said gaining a language is like having another soul. It's like there are different sides inside of you, and I love watching that Welsh side grow, with people understanding what makes Wales tick."
Bringing home the gold
Aled Sion Davies was raised in Bridgend as a Welsh speaker, a child from a family of athletic talent. He was born with an undeveloped right leg but started swimming to feel the same as everyone else around him.
"It completely changed my life because I was opened to this whole new world of level playing field performance," he says.
After years of swimming, Davies tried lots of sports to see what else he could excel at as a para-athlete, and quickly found out he had a knack for discus and shot put.
He has gone on to proudly and vocally represent Wales in several competitions, becoming a Paralympic, world, Commonwealth and European champion.
"I've always loved representing my country," he said. "Growing up I always dreamed of being on the podium with 'Hen Wlad Fy Nhadau' (the Welsh national anthem) playing in the background. The nation is so small, but we have made a huge name for ourselves on the world stage, punching so far above our weight. It makes me proud because we fought for everything we've got."
When he introduces himself, Davies immediately loves to tell people he is Welsh, feeling it is the part of his identity he's most proud of. "I struggle to put into words the reasons I love Wales so much," he says. "But I think it's our passion that makes us so different. Every Welsh athlete goes out there feeling they have something to prove."
Notes from the road
Davies isn't alone in wanting to represent his beloved homeland on the world stage.
Angharad Jenkins spent a decade traveling around the world with the Welsh folk band Calan as a fiddle player, introducing people to Welsh traditions through music.
She didn't realize how much she loved Wales until she moved from Swansea to Oxford to study music at university.
"I didn't think I could be a musician from Swansea," she recalls. "But I felt incredibly homesick my first semester. I missed Wales, hearing the Welsh language and speaking Welsh."
Having attended Welsh primary and high school, Angharad was shell-shocked by the pull of Wales after moving away. She often recalled the truth of the phrase, "gwell Cymro, Cymro oddi cartref", or "best Welshman, Welshman away from home", when the pang of homesickness felt particularly strong.
"I felt a stronger sense of my Welshness in Oxford when I realized what a minority we are to the outside world," she says. "I think it resonates with so many Welsh people living away from Wales."
During university and while touring internationally with her band, Angharad encountered stereotypical views about Welshness that she was quick to correct. "It dawned on me how little people knew about Wales," she says.
Since she started her career, Angharad has observed a growth in professionalism around music in Wales and hopes it will continue so that more musicians feel supported within the industry and Welsh music continues to be played and appreciated.
"There are lots of opportunities in and outside of Wales for Welsh musicians," she says. "We've got a different story to tell and I think people are ready to hear it."
A country for everyone
Celebrating Welsh arts, language and culture, the Eisteddfod festival is held every August, with masses of people gathering for eight days over music, dance, family activities and myriad competitions.
It was at the Eisteddfod that Leila Navabi and Priya Hall decided to start a comedy podcast, Wales of a Timeall about what they say is the most "beautiful and hilarious country in the world".
"We couldn't help but notice there weren't many people who looked like us – brown," says Hall, reflecting on her visit to the Welsh festival last summer. "It seemed so crazy that although we feel like the Welshest people on Earth, we are rarely perceived as such. We wanted to share our experience of being Welsh."
Every two weeks, the pair record in a living room, making each other and listeners laugh about all the Welsh quirks, like grandmothers. "Welsh nans are always a firm favourite," she says. "They're loud, opinionated and they all have criminal records from protesting in the Seventies and Eighties. Icons."
Both of the comedians feel incredibly lucky to be living in Wales, especially as they watch the increasing strength of the queer movement they're a part of.
"We're proud to be in a country that does universal free school meals and free prescriptions," Hall says. "Proud to be part of the queer community in Cardiff. Proud of the language and the fact that we can speak it in England when we want to gossip. Proud to share a country with Charlotte Church."
Working as comedians, they have had an insider's view, watching the comedy scene develop in Cardiff. "We love being ingrained in the culture," Hall says. "It feels very cool to be Welsh right now. It feels great as two Welsh gals from different ethnic backgrounds to be so visible as Welsh people."