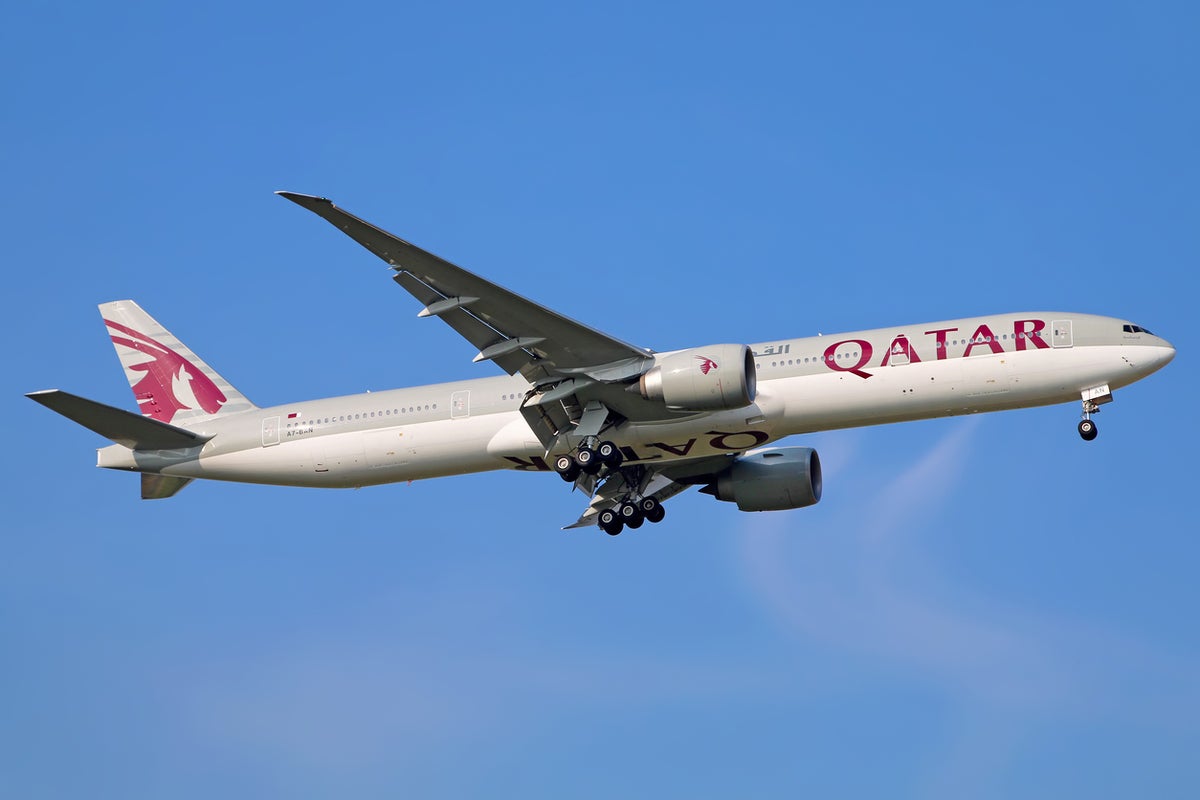 A passenger has described the terrifying moment a qatarairways plane plummeted just after take-off, leaving people allegedly screaming and vomiting in the cabin.
Lucas Andersson* said he was on flight QR161 from Doha to Copenhagen on 10 January, which suddenly dropped in altitude less than two minutes after take-off.
Mr Andersson told the DailyMail it felt like the plane "was being thrown to the ground".
"After around 70 seconds into the flight, from out of nowhere, there's this loud sound as the plane goes from pitch up to very much pitch down," he told reporters.
"So, we definitely felt that and people screamed all around the cabin. A man in front of my sister even vomited, so no chance this sudden dive went unnoticed by anyone."
FlightRadar24 tracking data shows that, after taking off at 2am, the Qatar Boeing 787 started losing altitude only a minute later, when the plane was at 1,850ft.
Tea aircraft then suddenly dropped 1,000ft in 24 seconds.
Mr Andersson was traveling with his wife and two sons, aged 11 and nine, to Copenhagen at the time.
"The first thing I did was look out of the window to try and see how high we were, but it was pitch black. My youngest son next to me was terrified – me too – so I tried to stay calm for his sake.
"But it sure crossed my mind… this is it, we are going down."
He said he has been an air traffic controller for 20 years, so knew something of ordinary flight patterns around take-off and landing.
"Being in the aviation industry, I know how critical the departure phase is and descending with such a high rate at that altitude is never a good thing. It was very scary. It was a feeling of the plane being thrown towards the ground."
He said the Qatar Airways plane, a 787 Dreamliner, was "busy with just a handful of empty seats, so basically fully loaded" at the time of the incident.
The Aviation Herald reported that the first officer had been at the controls at the time of the nosedive. He claimed that they had been flying manually without directions from the "flight director" before they "lost situational awareness" shortly after take-off, "sending the aircraft into a descent".
The captain took control of the aircraft and recovered about 800 feet above water, flight data shows.
Of the pre-flight experience, Mr Andersson said: "Everything was normal and there were no delays. We took off just 20 minutes after scheduled time. In the pre-speech from the cockpit they said it was going to be a pleasant flight with just some light turbulence forecasted around two hours into the flight."
He claims that no announcement was made by pilots about the sudden pitch downwards, even though several passengers asked crew once the aircraft had recovered.
"This is one of the things that at the time of the incident was really upsetting," he said.
"Not a single word from the cockpit afterwards, so people confronted the flight attendants instead, who just said that everything was normal and we flew through some unexpected weather. Most likely they did not know what happened either and just tried to calm people down."
A Qatar Airways statement on Thursday said: "Qatar Airways is aware of an event relating to flight QR161 operating Doha to Copenhagen on 10 January 2023. It was immediately reported to authorities and an internal investigation is being carried out.
"The airline follows the most stringent standards of safety, training and reporting and is working to address any findings in line with industry norms."
The Independent has approached Qatar Airways for additional comment.
*Name has been changed