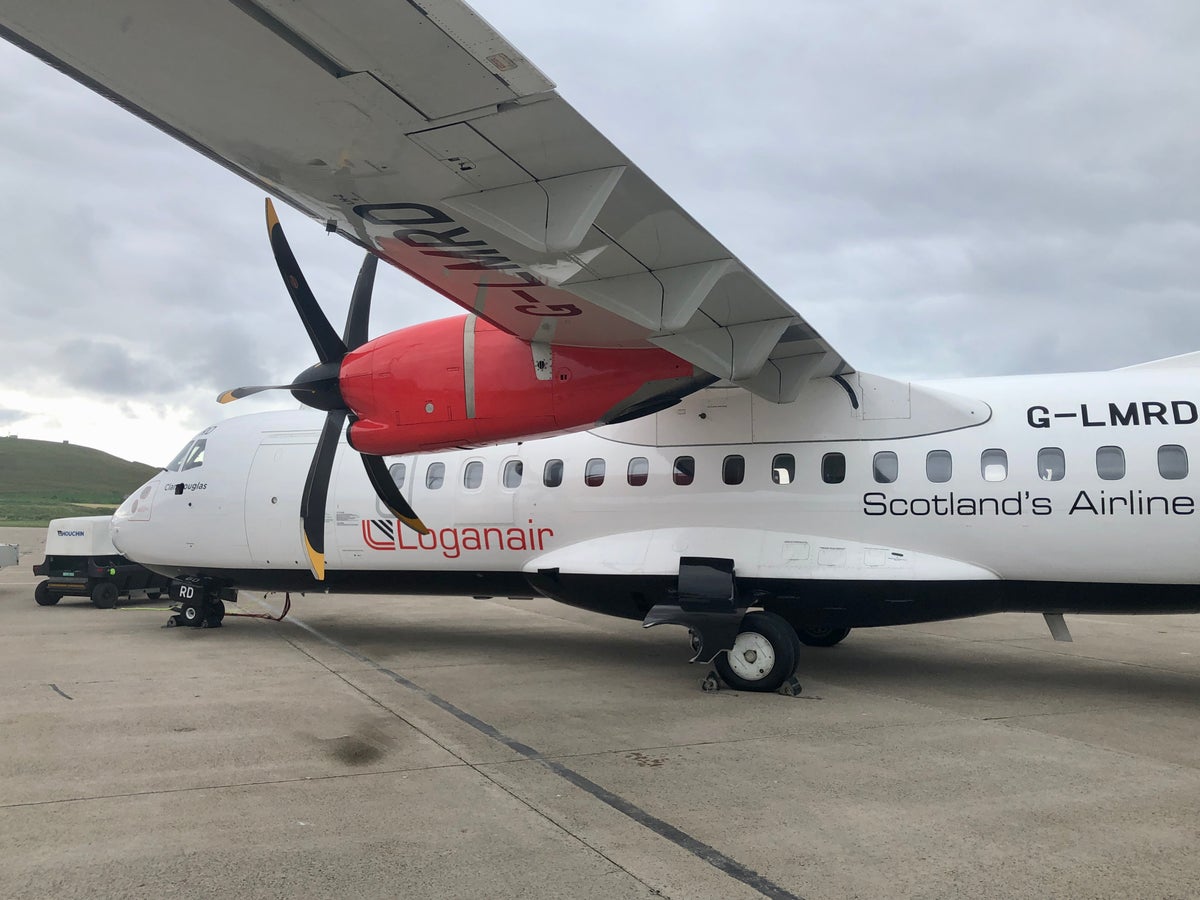 Airlines are recovering from their own special form of long Covid painfully slowly: saddled with debt after travel restrictions wrecked their business. So it's encouraging to see the long-standing game of "weird new air routes you never thought you would see" return.
We already knew there would be a bumper crop this summer, including:
Manchester to Ohrid, a beautiful lakeside town in North Macedonia
Copenhagen to Newquay, connecting Cornwall non-stop with Scandinavia
Belfast International to Beauvais – midway between the Channel coast and Paris, with a landing strip built by the Germans in the Second World War as they prepared to invade Britain
Yet this week a flurry of new surprises emerged – all starting at Heathrow.
Loganair has acquired slots at the UK's busiest airport, and is using them to serve locations that had abandoned all hope of a Heathrow connection.
City of Derry, in the northwest of Northern Ireland, gets up to three flights a day; Dundee wins a twice-daily link to Heathrow; and, with a stop at the Tayside airport, Orkney and Shetland find themselves with twice-weekly same-plane connections to the world's most in-demand hub (Heathrow, not Dundee).
The effects are literally far-reaching: Dundee and Derry will be one stop from Australia thanks to the daily Qantas non-stop to Perth, and both cities become much more visible to business travelers and tourists from around the world.
British Airwayswhich is (I understand) loaning Loganair the slots, will be happy to have new source markets to feed its long-haul flights from Heathrow – though with Loganair using Terminal 2, connections will actually be easier to Star Alliance carriers such as Air Canada , Singapore Airlines and United.
It will be interesting to see what proportion of travelers from northwest Northern Ireland will want to connect, and how many just want to be in London. Heathrow's popularity among domestic flyers has increased markedly in the past year thanks to the Elizabeth Line. The £20bn east-west line is faster and more comfortable than the Tube, and unlike the (pricey) Heathrow Express it continues beyond Paddington to the West End, the City and Canary Wharf.
Yet is there room for one more new airline at Heathrow? I'm thinking of easyJet. The carrier has long said it will consider a move to Heathrow only if it could operate "at some scale". An indication of what that scale would have to look like became clear in the depths of the Covid pandemic in November 2020, when easyJet applied for 14 daily pairs of take-off and landing slots at Heathrow.
Airport Coordination Limited, the independent body that assigns precious permissions at London's main airport, awarded it none.
Britain's biggest budget airline is busily deploying its planes very successfully elsewhere; on Tuesday the chief executive, Johan Lundgren, said: "We see continued strong booking momentum into summer as customers prioritize spending on travel." Fares and the proportion of seats filled (the load factor) are up sharply.
Gatwick is an easyJet stronghold: this summer it will offer more than 6 million seats from the Sussex airport, while none of its key rivals – British Airways, Vueling and Wizz Air – can muster as many as a million.
Yet never say never in aviation. I challenged the aviation schedule analyst, Sean Moulton, to visualize how easyJet might yet acquire a presence at Heathrow, by flying into the airport from existing bases outside. From the airline's perspective, it would be the same concept as serving another slot-constrained airport, Amsterdam.
Two of the points that Sean puts forward – Edinburgh and Nice – currently have links from Heathrow only on British Airways. The airline can extract plenty of cash from well-heeled passengers who have no choice to fly on anyone else. Since British Midland was subsumed into BA, the expanded airline has acquired a profitable monopoly (though the airline would dismiss that assertion, given the level of competition from other London airports); easyJet would certainly help lower fares.
The third location Sean proposes: Belfast International. For decades this was the only Irish airport served from London Heathrow. But George Best City airport, just 10 minutes from the center of the Northern Ireland capital, proved irresistible for British Airways. Which means travelers from western Belfast, as well as from towns such as Antrim and Ballymena, are poorly served if they want to be at Heathrow.
Some passengers from central Northern Ireland who want to get to Heathrow might even start heading along the newly improved A6 to City of Derry airport and those new Loganair flights – unless a link to Britain's main hub materialises from Belfast International.
Watch out for a touch of easyJet orange at Heathrow. Who knows where it may end?