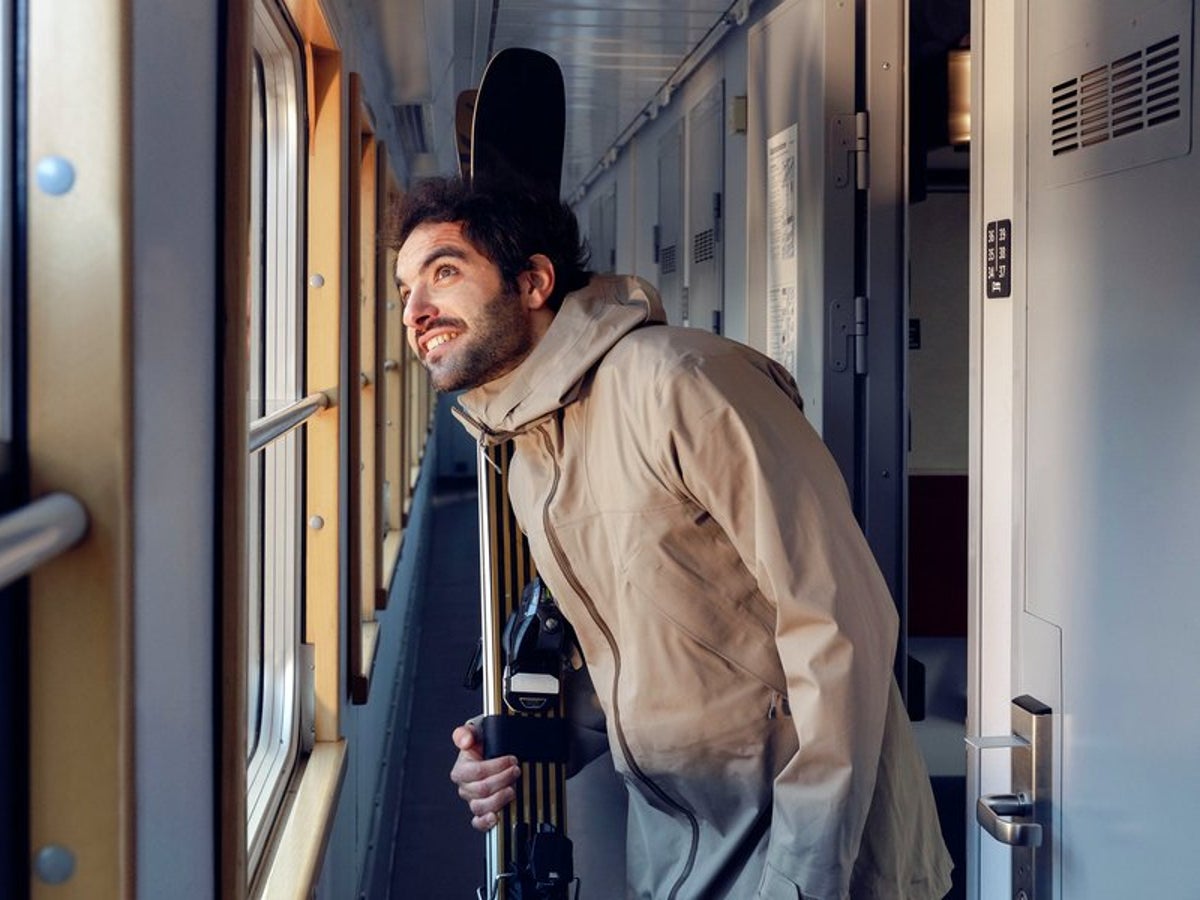 "Sweden was the best." So says Monisha Rajesh, author of Around the World in 80 Trains – a globe-girdling, 45,000-mile adventure involving some of the most extreme rail journeys in North Korea, Canada, Kazakhstan and Tibet.
She says the world-leading night train is the one that departs from the Swedish capital at 6.10pm each evening, speeding through the heart of Scandinavia to reach its Arctic terminus at lunchtime next day.
"I took the train from Stockholm up to Narvik, just across the Arctic Circle border, and it was the most fabulous train journey I've ever done."
On the You Should Have Been There podcast – which I present, along with Mick Webb – Monisha spells out the joy of sleepers compared with air travel.
"I personally enjoy hopping on at the train station, taking as many liquids as I like, not having to go through scanners, being patted, being prodded, taking off my shoes.
"And I enjoy the fact that my adventure starts as soon as I get on board the train. I don't have to have that long journey to an airport, I don't have to fight for a taxi at the other end.
"I think there are a lot of people like me who enjoy the simplicity of train travel." Simple it may be, but the costs involved in running an overnight rail operation mean it can be expensive.
"Factoring in cost is certainly something else to consider. But if you book far enough in advance or you opt to break up your journey along the way, or you want to have an 'upright sleeper,' then those options are certainly there."
That trans-Scandinavian adventure, for example, comes in at a reasonable £95 for a seat on the overnight express. Yet for only £17 more you can get a bunk in a berth compartment for six.
This option, concedes Monisha, is not for travelers who, like Jean-Paul Sartre, believe "hell is other people". But she says: "I enjoy them because I like meeting people.
"You get given a pillow, you get a bedsheet, you get a blanket.
"You can also travel in actual sleeper compartments, which have one or two berths in them, and they're private, you often get an en-suite bathroom, and it can be quite a fancy way of travelling."
The night train to Narvik offers a place in a three-berth, en-suite compartment, for a modest £132. But who will your companions be? "Quite an interesting range of people," the 80 trains author says.
They include, unsurprisingly, travelers with a fear of flying. In the US in particular, she meets "people who have had their driving licenses taken away from them".
While traveling through China, Monisha says: "I kept finding pregnant women in my compartments. Then I suddenly clicked that it's because people can't travel after a certain number of weeks, but you can still go overland.
"I've done it myself on the Caledonian Sleeper from Glasgow to London when I was eight-and-a-half months pregnant.
"You also find a lot of people with pets, you find a lot of families on board because small children often travel for free under the age of five, you also get half-price tickets under the age of 11. Children fit into your berth , so it can be a really nice easy way for families to travel.
"It's also fun."
For me, one country stands out as the most fun and exciting place to take long journeys through the night. Happily, Monisha agrees.
"Around the world, India is my favourite."
'Around the World in 80 Trains,' which was National Geographic Traveler Book of the Year in 2020, is published by Bloomsbury