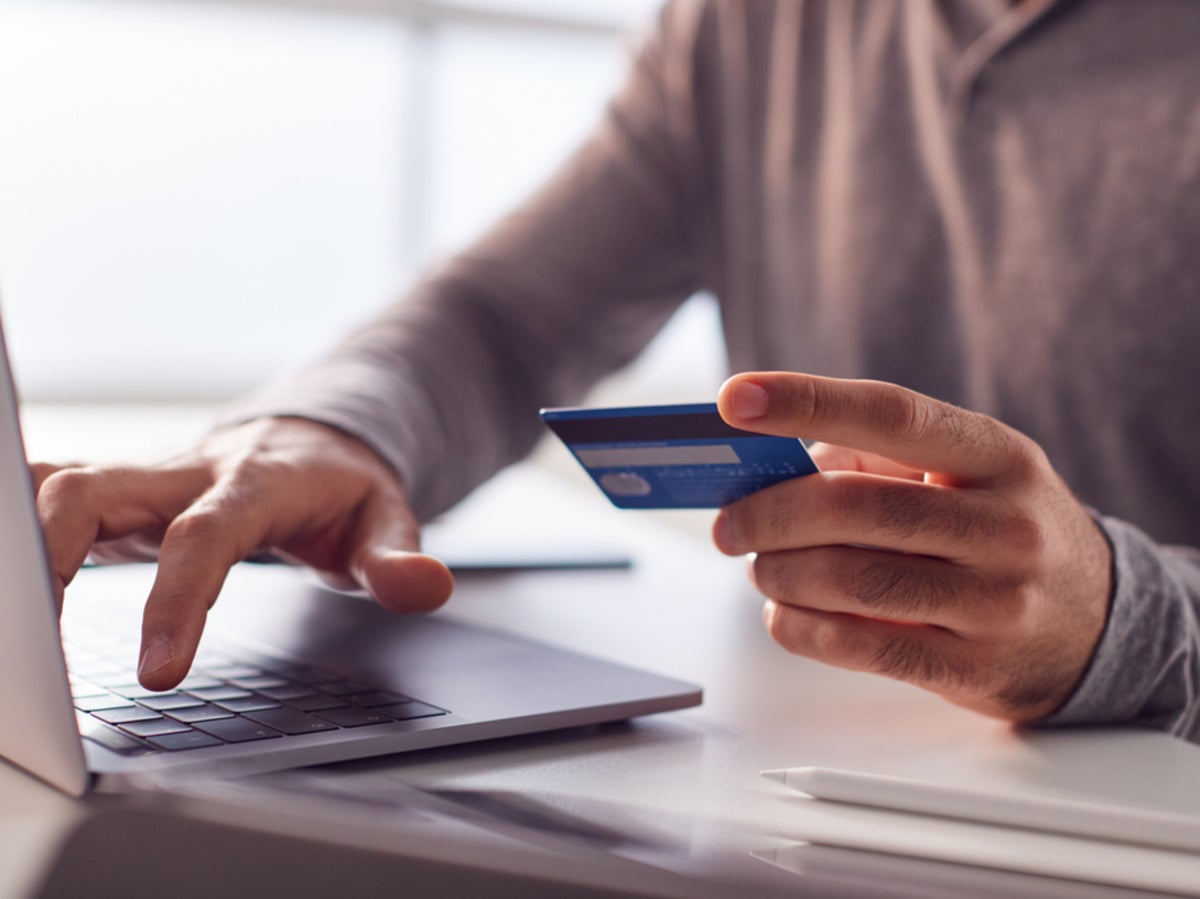 Any travel purchase is an act of faith. Travellers pay a lot of money upfront and take delivery only when they turn up and (hopefully) get the holiday they booked. That makes travel a favourite target of scammers.
Abta, the travel association, says: "Each year, fraudsters target unsuspecting holidaymakers and travellers, conning them out of millions of pounds.
"Not only are people losing substantial sums of money but many holidays are being ruined, with people unable to afford a replacement."
As household budgets shrink and the cost of travel soars, travellers are increasingly desperate to find bargains. Fraudsters know this. Conversely, more people are tempted to try to scam the system by defrauding travel agents, holiday companies and airlines.
What should you watch for? These are the key questions and answers.
Is there such a thing as a standard travel fraud?
Yes, when perpetrated against would-be travellers. A villain purports to be a legitimate travel business, finding customers – usually online – and persuading them to hand over cash or pay by bank transfer, which amounts to the same thing.
The criminal then vanishes. Often the victim does not realise until the day of travel that they have lost thousands of pounds.
An example?
A favourite hunting ground for fraudsters in search of unwitting victims is to offer ultra-cheap airline tickets. This is what happened to a reader whose identity we have protected: "I booked a flight with a travel agent who I had booked with before, so I trusted him.
"He called me out of the blue late last year, asking if I am looking for flights? I was tempted and booked a holiday to Singapore and Philippines in September this year.
"He gave us a huge discount for a premium economy seats with Singapore Airlines. It cost £2,200, and he said that he paid £100 out of his own pocket for us. I thought that was very kind of him, taking him as a friend.
"On 21 December 2022 I sent over the money by bank transfer to three different accounts as he had requested. He said he would send our e-tickets by 9pm that evening."
All too predictably, the tickets did not arrive.
"I contacted Singapore Airlines directly. They had no records of any bookings with our names. I contacted my bank Santander, who managed to get back half of our money back. The rest was transferred to an overseas account, which would be difficult to retrieve.
"After I realised we had been scammed, I checked the address he had given. It was a nursing home in Birmingham, not a travel agency."
How do I avoid that?
If it looks too good to be true, it probably is.
While many online agents will assert they have the best fare, prices for a particular flight are usually in a fairly narrow band. A check on a comparison website such as Skyscanner can give you a good idea of the ball-park figure for a destination on specific dates.
If an agent is selling well below the norm, you should be wary.
In contrast, if you go along to your local travel agent and buy a holiday, the overwhelming odds are that it will be a genuine and problem-free transaction.
Any other airline frauds?
Yes. A relatively new one involves scammers intercepting passengers' complaints on Twitter.
Some passengers frustrated by lost luggage and delayed refunds have been tweeting BA about their issues, using the official account @British_Airways. Fraudsters set up an unofficial scam account, "@CareBritish", and responded to tweets from travellers.
They ask for contact details, and then concoct a preposterous story – claiming passengers whose luggage is missing must pay for it to be sent to them, even though no airline would ask for payment for delivering misrouted baggage.
The scammers specify that payment must be by bank transfer. Although they ask for the money to be transferred through a legitimate foreign exchange company, the transaction is equivalent to handing over cash to someone you have never met.
If the desperate passenger complies, then predictably the baggage does not appear. Instead the criminals step up their attack – explaining that further problems have arisen, and asking the victim to transfer more money.
As with most scams, there are tell-tale signs that not all is above board. In one case The Independent looked at, a British Airways passenger living in Mexico, whose bag had failed to appear at New York JFK, was told their bag had mysteriously been flown from a different NYC airport, La Guardia, to Dallas-Fort Worth.
Someone calling himself "Martin from BA" wrote on Twitter that the luggage could be recovered – but only if the passenger transferred 22,458 Kenyan shillings (£150) to a person living in Nakuru, Kenya.
That is not a normal request from a UK airline about baggage that is supposedly in the US and belongs to a Mexican passenger.
An airline will never ask a traveller to share personal information on social media. They may invite unhappy passengers to liaise with them by direct message (DM), but this should only be done to a Twitter account with a blue tick – certifying that it is a social media account belonging to a trusted organisation.
I was asked to pay by bank transfer because 'the card machine was broken'
This should really set alarm bells ringing. It's like giving cash to a stranger. To complicate things, plenty of genuine travel firms will ask for payment by bank transfer to keep handling costs down (and, ironically, to avoid fraud).
Be especially suspicious if the destination bank account is in an improbable location or name. Any payment to a bank in a country other than the UK or your intended destination country should be immediately suspect.
A request to pay a random individual – or into more than one account – may be further evidence of a fraud.
If you avoid flight fraud, what is next in line?
Villa fraud is the most common scam.
Every summer as the main holiday months approach, I fret about how many people will contact me with the same sad story: "We booked a villa online, sent the money by bank transfer, then turned up to be told that someone else was staying there and we'd been scammed."
The typical case involves several thousand pounds which has been sent to the villain, plus the cost of air fares – and the often astronomical expense of finding somewhere different to stay at very short notice. It is a devastating and distressing experience, not least because children are often involved.
Due diligence is required to ensure you are dealing with a legitimate company/villa owner.
How does the typical scam work?
A website is created with lots of appealing properties combined with remarkably low prices and excellent availability. It looks professional, and often lists an address (usually in Spain) and a phone number. When you are tempted in, you are then told "Pay us today by bank transfer" – which is the same as sending cash – "and we'll give you a special discount."
How can you tell if a site is fake?
Check the photos by doing an online search of the picture of the villa. It may take you to a completely different but legitimate site, and possibly to a different location and a different villa name.
One bunch of fraudsters The Independent came across realised that smart customers were on to them, and so they pretended that this was all the owners' doing – using multiple names. They also fibbed that the reason availability was showing on the scam site but not the real site was because the owners had decided to deal only with them.
Read the website carefully. Many scam websites are set up using extracts copied and pasted from genuine travel companies. If something strikes you as unusual, try a bit of copying and pasting yourself – an odd phrase may take you to a genuine holiday company. In one of the cases I investigated, CycladesRentals.com, a phrase about health looked distinctly out of place; it turned out to have been stolen from a legitimate operator specialising in well-being holidays.
Next, many scam sites have no telephone number, but may have an address. If you search this address online, you will often find the real company that is based at the address the fraudsters claim to use.
Find a number for that company, dial it and see what happens; in the case of the scam website called CycladesRentals.com, I went along to check and found it was actually the premises of a very good Polish restaurant.
Any other red flags?
Yes. Check the company (and the website) history. If a company such as "Calder's Choice Canaries Escapes" is any good, or even if it's mediocre, it will have an online footprint. So search online for the name of the company plus "reviews". It may be that you're warned immediately that it's a scam. But if there are no reviews, and the company claims to have been in business for 10 years, that's odd to say the least.
Use a website such as who.is to see when the site was registered. If it was in the past few months, be very afraid.
But I called them up and they seemed genuine…
To ensure you are not dealing with a criminal, demand a landline rather than a mobile, check that the dialling code is commensurate with the location, and phone up the owner.
You could ask, for example: "Just before I book can you give me a few more details about the area: how far is the beach, how good is the WiFi, what's the mobile-phone reception like?" If you are not satisfied with the answer, probe more deeply: ask for the name of the nearest restaurant, then find the number for that place and dial it to cross-check.
They say unless I book now I will lose the deal. Is that true?
Fraudsters invariably want to pressure you into parting with your hard-earned cash quickly, by warning that the property will be let to someone else unless you commit immediately. They may also claim there is a 10 or 20 per cent discount for rapid payment.
You should be able to sense if they are getting agitated, and a good way to test their response is to suggest you communicate by post. A genuine owner will cut you some slack, and probably agree to receive your deposit as cash through the post.
While that concept might sound ridiculously 20th century, it can offers safeguards you don't get online. I have phoned an accommodation owner in Greece and then posted the deposit in cash (by registered mail, of course) to a physical address in the village where the property was located. It is potentially a safer transaction than transferring money to a bank account in a distant land.
An owner on Airbnb said we should break the payment rules and both benefit. Is that fraud?
Almost certainly. On Airbnb, if any "owner" asks you to liaise direct and pay by bank transfer rather than going through the official Airbnb payment platform, you are probably dealing with a criminal.
They do this typically by purporting to be a host and using the chat facility to set up an outside email – they may say they are doing this to dodge the fees, or they have a special coupon, or other tosh. They will have some ingenious ways of doing it, including uploading photos of a room with an email address written on the wall. And some people respond.
Can the travel industry itself be defrauded?
Yes, and fraud has been a problem for decades. Mostly it centres around flights. Every day many people who would never regard themselves as criminals routinely defraud airlines by exploiting anomalies in pricing.
For example, a one-way British Airways flight from London to New York typically costs four times as much as a return. The saving runs into many hundreds of pounds, and passengers often buy a round-trip with no intention of using the inbound portion.
In theory BA could charge you for the difference, but I am not aware of this ever happening. In some cases, though, where travel agents have used tricks like this on an industrial scale, the agents themselves may be penalised.
In terms of very clear crimes: the standard scam involves paying for a ticket for a flight shortly before departure using a stolen or cloned credit card. By the time the crime is recognised, the passenger has made the journey.
But fraudulent transactions using someone else's cards are not unknown through travel agents.
Ashley Quint, director of TravelTime World in Berkhamsted says: "If I were asked what the biggest challenge is at the moment for travel agents, I would say fraud."
What sort of scams do people perpetrate against travel agents?
Fraudsters often seek to persuade an agent to make a booking on their behalf. The airline will accept the reservation without question if it is from a trusted travel agent.
Abta says: "A particularly common type of fraud is 'card not present' fraud, in which fraudsters make telephone or on-line bookings with a stolen card.
"These bookings are often for last-minute, high-value airline tickets, due to the fact that the criminal would have departed prior to a transaction being charged back."
Mr Quint says: "If we take a fradulent transaction, if someone gives us a stolen or cloned card, and the owner of that card enacts a 'chargeback,' it becomes our responsibility."
Shrewd travel agents look for a range of red flags. Someone trying to pay with a card that does not match the passenger's name immediately raises concerns – especially if it is a very short-notice trip particularly in business or first class.
If someone from outside the company's usual catchment area calls, and insists on dealing only by phone, an agent might ask for payment by bank transfer.
Even so, some frauds get through. One is to buy a flexible flight ticket for travel some months ahead. The scammer then calls the airline direct to shift the booking much earlier. saying that the agent was too busy to change the date. The fraudster is likely to fly before the crime is picked up.
Does fraud against agents go beyond buying flights?
Yes. A decade or two ago, the main form of fraud was on air tickets to Africa. But Mr Quint says fraud is becoming more common – and more mainstream in terms of destination and holiday type.
A couple even attempted to book a honeymoon fraudulently with his company.
"The credit card went through – it matched their passports. All went through fine. A week in, I got a phone call from the card owner saying, 'I haven't spent any money with you'.
"Then we had to go to the fraud squad. We think they found them in the end.
"Thankfully, the tour operator hadn't ticketed the flight and had a good relationship with the hotel, so there was no cost. Otherwise it would be down to us.
"It's OK for somebody like me who's been in the industry for quite a time. You get an inner sense of when something isn't quite right.
"But for somebody who's relatively inexperienced, you could easily get caught out."
Someone has used my credit card details to buy a flight. What should I do?
Britain's biggest budget airline, easyJet, gives advice online to people whose cards have been fraudulently used.
The carrier says: "If you've been charged by easyJet and you (or someone you've allowed to use your card) haven't made a booking with us, then you may be a fraud victim. If you think this you should contact your bank. Let them know all the details, and make sure they cancel your card. Check your account for other strange purchases. Inform the police."
To reclaim the cash, the victim is told to contact the easyJet Customer Service Team.
"We will investigate the booking and give you as much information as we can, and whether we can refund or cancel the flight. If we haven't, or can't, refund the costs straight to your account, you can start a 'chargeback' claim."
This is a voluntary arrangement on the part of your card firm – Visa, Mastercard or American Express – to reverse debit, credit or charge card purchase for customers who have not received the goods or services that they have been charged for.
Can't the authorities track down the culprits and deal with them?
Most villains leave a cyber trail. Banks may have some details of their identity.
But because the sums involved are relatively small from a policing perspective, travel frauds are often neglected.