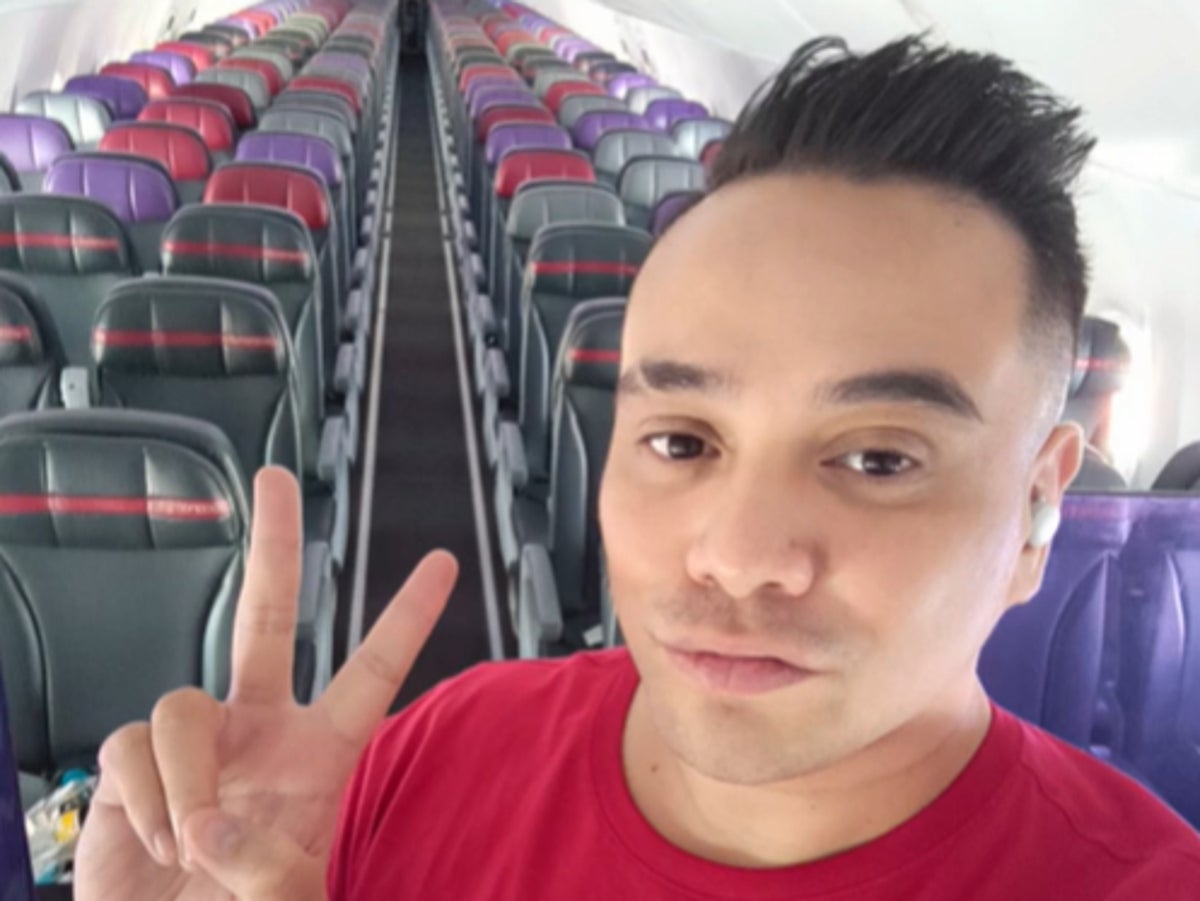 A solo traveler has reflected on getting the "private jet experience" a year ago, after arriving to find he was the only passenger on a commercial flight.
Robbie Allen enjoyed over four hours of space, a choice of seats and full cabin crew attention on the flight, which took place in January 2022.
He was flying to Nadi, Fiji from his home in Sydney for a birthday holiday when he found himself at an eerily quiet airport gate.
"Originally I was going with a few friends but they had to cancel for various reasons," he told NZ Herald. However, he thought he'd at least be flying among strangers.
"When I got on, [the cabin crew] said 'You're the only person. You're the only person on the plane.'"
Mr Allen posted a video to TikTok earlier this week to relive the experience, already racking up 1.1 million views.
"It was creepy at first but then amazing, just wish I hadn't already paid for business class," he joked in the caption.
"The captain sat down next to me and talked to me," he said, "The staff just gave me whatever I wanted."
The video shows Mr Allen giggling in the plane aisle as he surveys the empty seats, saying "It's for my birthday; I'm a VIP."
In the aviation industry, flights with fewer than 10 per cent of potential passengers onboard are known as "ghost flights".
Cabin crew must still provide a full service, conducting safety briefings and catering as normal. The flight time from Sydney to Nadi is around four hours and five minutes.
After initially finding it "creepy" sitting in the empty cabin, Mr Allen soon settled in and began to enjoy the peace and quiet.
He raved about having a "private jet experience", saying one flight attendant took it upon himself to act as a personal butler, bringing the New Zealander champagne and snacks.
"It was so wild, this guy gave me a whole thing of snacks, filled up my champagne whenever it got low…"
He explained that he had already booked business class, but found that he would have "gotten it for free anyway".
Mr Allen then posted a second video of his lone suitcase appearing at a spookily silent baggage claim in Fiji.
Fellow travelers were tickled by the video, with one writing: "I would be FREAKING OUT at the empty gate thinking I had the wrong gate."
"As an introvert……I want this…..real bad," commented Tia Denise.
Another observed that "having the toilet to yourself" alone would be a major win, while a user called Faith suggested: "The staff must've loved this too! No annoying commuters! Everyone happy except for the higher ups!"
Mr Allen told the NZ Herald that the experience was more common than you'd think: "I've had a lot of comments of people saying 'this happened to me too!' Which caught me by surprise, to be honest."