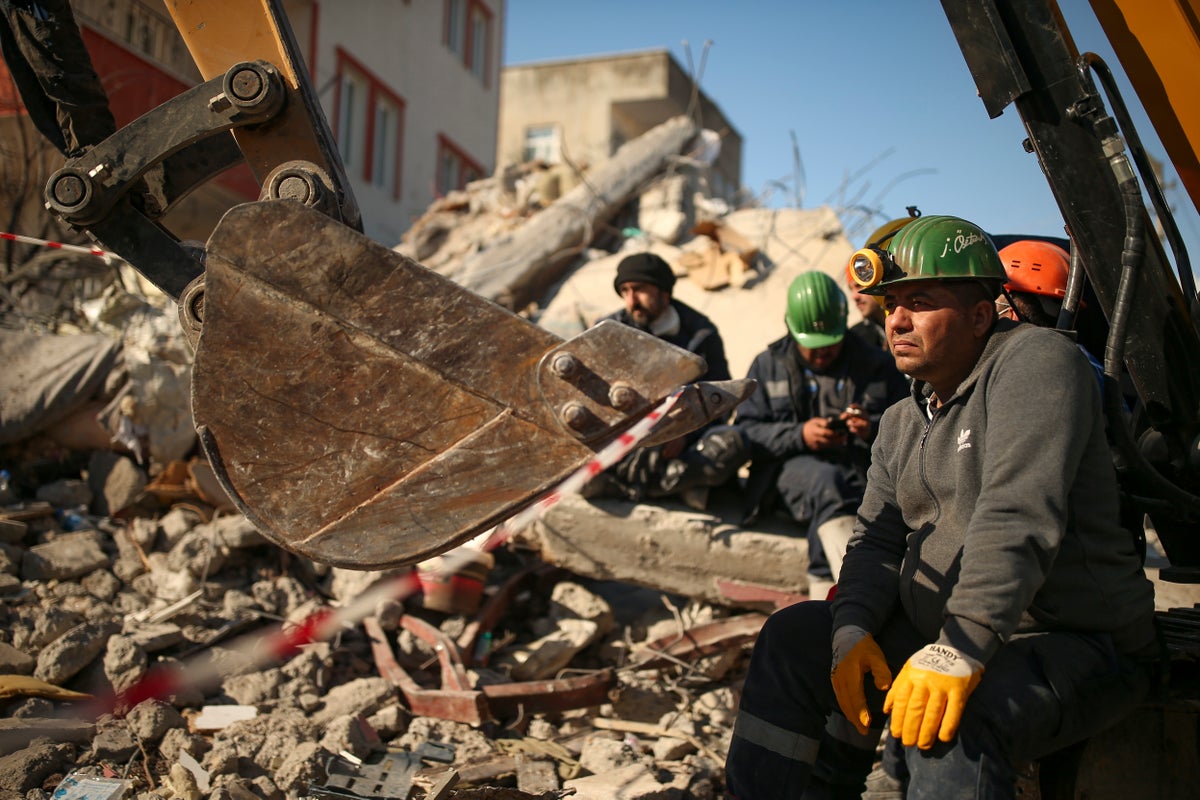 Officials in Turkey have issued 113 arrest warrants in connection with the construction of buildings that collapsed in Monday's earthquake.
turkish police have taken at least 12 people into custody since Monday, including building contractors, as the death toll from the earthquake that hit Turkey and Syria passed 28,000, with another 80,000-plus injured.
More arrests are expected as the focus turns to who is to blame for the tragedy. Thousands of buildings collapsed during the earthquake, and questions have been raised about whether the natural disaster's impact was made worse by human failings.
Experts had previously warned that many new buildings in Turkey were unsafe due to government corruption.
Before the earthquake, amnesties for contractors who swerved building regulations were put in place in order to encourage a construction boom, including in earthquake-prone regions.
Turkey's justice minister has vowed to punish anyone responsible and has established the "earthquake crimes investigation" bureau.
The Independent is appealing for help in raising urgently needed funds following the deadliest earthquake to hit Turkey and Syria in almost a century.
Prosecutors have also begun gathering samples of buildings for evidence on materials used in construction.
Authorities arrested two people in the province of Gaziantep today, who are suspected of having cut down columns to make space in a building that collapsed.
A contractor of a luxury 12-story building in Antakya that collapsed was also detained in Istanbul while trying to board a flight to leave the country.
President Erdogan has addressed mounting frustration at the slow effort to rescue the thousands of people still missing, during a visit to a disaster zone, but appeared to blame fate. He said: "Such things have always happened. It's part of destiny's plan."
Up to 5.3 million Syrians in the country's northwest may have been left homeless by the earthquakes, according to the United Nations High Commissioner for Refugees.
The UN has warned that more than 800,000 people are without adequate meals and said the death toll could double.
The World Food Program (WFP) warned on Friday that it is running out of food stocks in Syriaa country already gripped by civil war, leaving Syrians facing starvation.
"We need access to bring new stocks in. The border crossing is open now but we need to get new border crossings open," said Corinne Fleischer, WFP regional director in the Middle East, northern Africa and eastern Europe.
The Independent is asking readers to donate to its appealwith all funds raised going to the Disasters Emergency Committee, which brings together leading UK aid charities to help with the search and rescue effort to provide vital medicines, clean water and temporary accommodation for survivors.